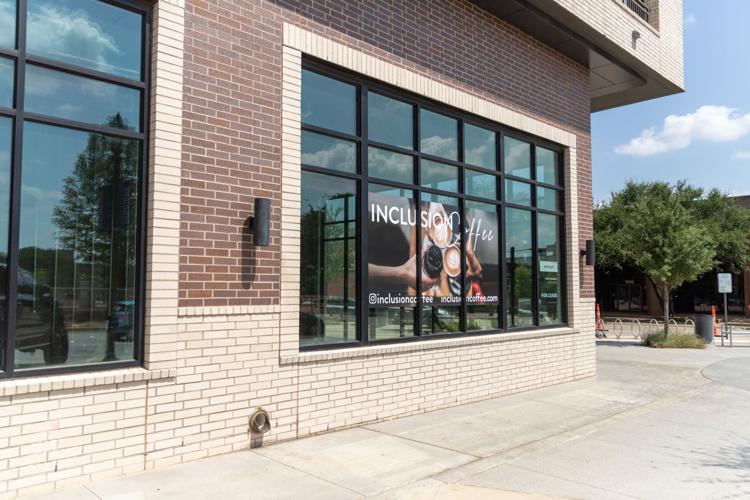 When he was a student, alumnus Joshua Moore struggled to find a coffee shop he enjoyed close to UTA, a place with an atmosphere he could work in for hours.
Now, a decade later, Moore will open his own shop, Inclusion Coffee, by mid-August in downtown Arlington. 
"I had no idea that ten, twelve years later I'd be the one opening it," he said.
After Inclusion opens, Moore said he plans on adding a taco bar and a speak-easy inside the approximately 4,000 square-foot space. The additions to the shop will play into its name and support his vision for an inclusive environment of people and businesses.
"I want everything to retain its distinctiveness," he said. "And that goes for culture. I really am a big believer in different cultures, religions, sexes, ages, all coming together without having to homogenize."
Public health junior Hughes Cowart said he enjoys visiting smaller, "homegrown" coffee shops with "hipster" characteristics. When he came to UTA, he was disappointed to see what little was available.
"We're in a coffee desert where all you can find is Starbucks," Cowart said.
Moore said Arlington is underserved as far as the number of coffee shops in the area.
"Arlington has a higher population density than both Fort Worth or Dallas, and yet fewer coffee shops by a long shot," he said.
Mavreena Purewal, Ms. UTA and Mavericks of Downtown member, said getaway spots off of campus like local coffee shops are attractive to students.
"A lot of people, they don't necessarily want to stay on campus, but they don't have those little short getaway spots," Purewal said. "If they have coffee shops that are nearby and affordable, they'll have a little break, and then they can come to a campus event later."
Moore is no stranger to the coffee shop business.
He said he has managed and co-owned several coffee shops over the years, but now he is eager to create his own environment that fosters a sense of community.
"To me, it's about the coffee and the ingredients and the craft of making it, but the thing that I love more than that even is the community that exists in coffee shops," Moore said. "People love to go to coffee shops."
@edmedeles