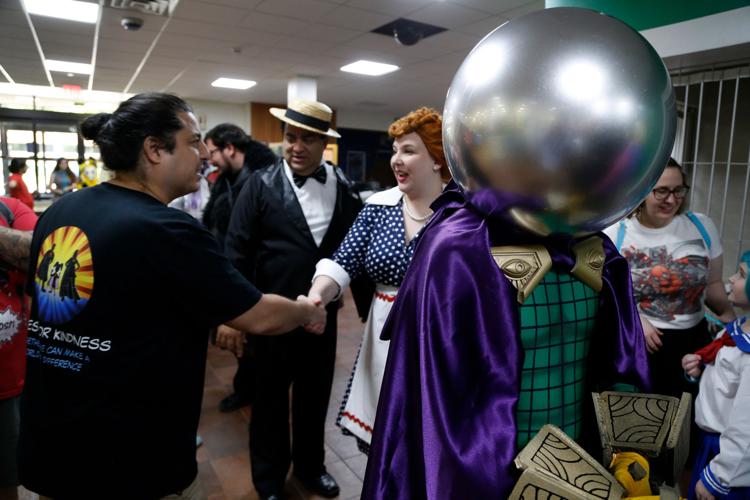 Anime, superhero and sci-fi characters filled the halls of the University Center on Saturday during the fifth annual ArlingCon, a pop culture convention put on by the Arlington Public Library and UTA Libraries.
People around the Metroplex gathered in celebration of pop culture with vending halls, workshops and cosplay costumes.
Arlington resident Jayce Alford, who attended ArlingCon for the second year in a row, wore a bright yellow raincoat and silver white wig for her attempt at cosplaying Angie Yonaga, a character from the Japanese video game series Danganronpa.
"It's just fun to experience all these cool character costumes and just experiencing their personalities and what they go through," Alford said.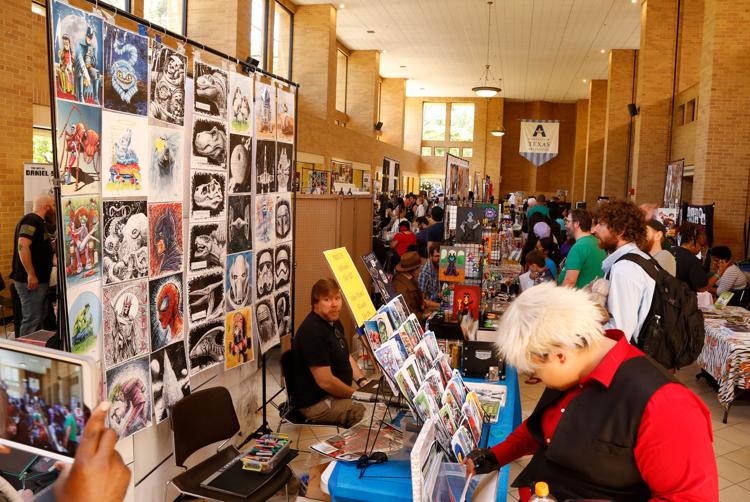 The event has grown consistently since its first year in 2015, event coordinator Tamera Miller said.
This year's ArlingCon added an artist vending space and featured a group of local and bestselling authors, Miller said.
In the vending halls, attendees could skim through a variety of stickers, plush dolls, T-shirts and drawings of their favorite pop culture characters.
UTA alumna Megan Zamie, who has been a vendor at ArlingCon for four years, said she tries to include the varying interests of buyers with her knitted items and "pixel" art made out of plastic beads.
"The cool thing about con experiences is that nobody is really judgmental," she said. "And that's the type of environment I like to be in — it's just an inclusive, friendly atmosphere."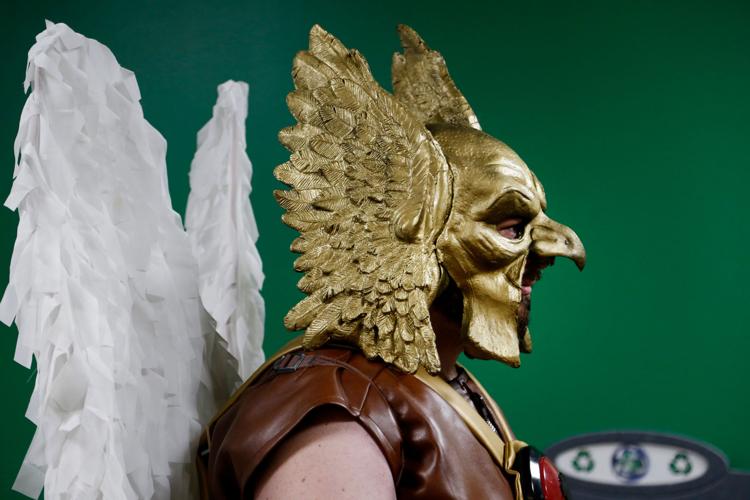 Haltom City resident Faith King, who cosplayed as Raven from the animated series Teen Titans, said cosplaying has given her a boost in self-confidence.
"I'm a plus-size cosplayer, and so I represent a lot of girls who are scared to cosplay because of being bigger," King said. "It's such a great community that doesn't judge. They just love you for who you are."
Miller, who has experimented with cosplaying, said she enjoys the support convention communities show for each other.
"You walk around differently," Miller said. "That sense of attention is a really special feeling, and I love that about this community."
@edmedeles