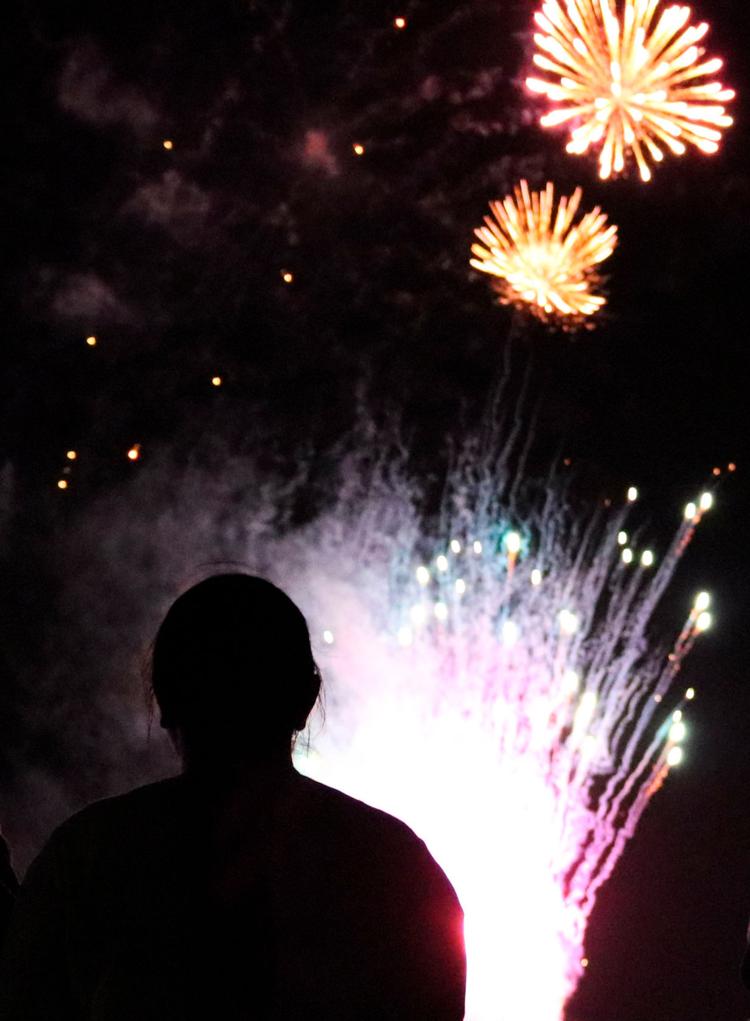 To kick off the Independence Day celebration, Light Up Arlington will feature live music, food trucks, kid-friendly activities and booming fireworks Wednesday evening in downtown Arlington.
The 13th annual celebration will start at 6 p.m. with different activities across downtown and will end with fireworks that launch from the Municipal Office Tower starting at 9:45 p.m. The annual Arlington 4th of July Parade will follow the next morning, running from about 9 a.m. to 11 a.m. Thursday.
Light Up Arlington attracts a big crowd, said Derek DeBusk, rental and lake services manager. He said he's expecting about 55,000 to 65,000 people to attend.
Randy Ford, J. Gilligan's Bar and Grill owner, said watching fireworks illuminate the skies of Arlington is an Independence Day tradition for his family and now his business.
"It's part of our tradition — it sure is." Ford said. "Forever."
Light Up Arlington used to be held at Lake Arlington for the first two years, DeBusk said, and moved to downtown after the crowd outgrew the location.
He said since the move, DeBusk noticed businesses taking initiative and interest in the celebration. It has become a city-wide event with businesses supplementing what the city offers.
"Since they moved to downtown it's more spread out, there's more room," Ford said.
Tillie Burgin, Mission Arlington executive director, said Independence Day celebrations like Light Up Arlington and the parade are a tradition for her.
Over the years, Burgin said she has seen Light Up Arlington grow in numbers and activities while also becoming an identity for downtown.
Mission Arlington will celebrate with the community during the festivities, she said. The organization usually helps by providing chairs and offering a place for people to use the restrooms.
After the fireworks, Ford said the city will usually leave the event barricades for the parade in the morning.
"The two events, [Light Up Arlington and the parade], they will approach 75 to 100,000 people in downtown Arlington," he said. "It's a big deal."
@rocio_mhdz