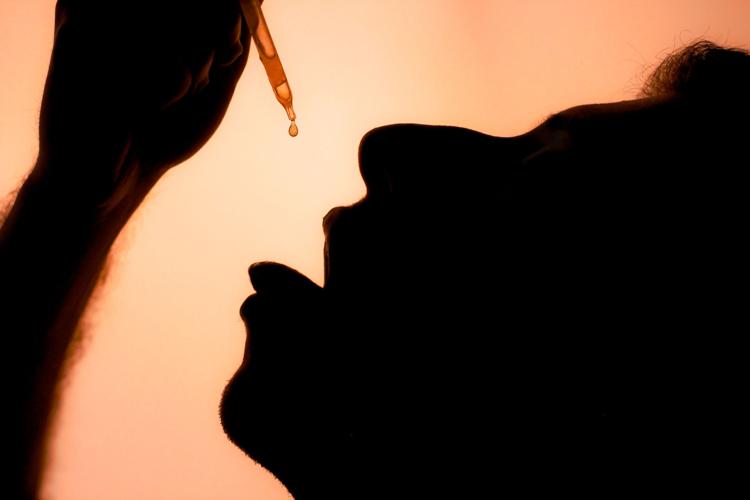 Right now, any person 18 and up can walk into a local vape or supplement store and browse through shelves stocked with a number of cannabidiol, or CBD, products in the form of cake mix, bath bombs, oils, vape cartridges, candy and even dog treats.
The relatively new trend in wellness has spiked the interest of people of all ages who are wondering if the product lives up to the hype, and if they'll be in trouble for buying it.
"I think people are just really wanting a better way to feel better," Purely CBD employee Taelor Dumond said. "People are starting to shy away from using pharmaceuticals to treat all of their issues."
CBD is a chemical compound derived from the cannabis plant, which is known for its therapeutic effect on the consumer. Cannabis contains several compounds, or cannabinoids, including the more popular THC. CBD is similar in chemical structure to THC but lacks the notorious psychoactive effects that result in a "high," Kevin Schug, chemistry and biochemistry professor, said.
After his four-year-old son was diagnosed with a severe learning disorder and other mental health disorders, Jason Roberts and his wife began to search for solutions that didn't involve the side effects of prescription medication. After trying CBD, they were able to reduce their son's medication intake.
The changes in his son motivated Roberts and his wife to start a CBD oil company, Purely CBD LLC, which opened its first Arlington location last September, he said.
CBD can be consumed through a number of ways that include edibles, oils and vape, most of which can be found at any local CBD oil or smoke shop.
Cannabis and its byproducts, such as CBD, haven't always been so accessible or accepted.
History and changing attitudes have heavily impacted cannabis' journey from Eastern origins to American store shelves.
Before the American Revolution, cannabis was predicted to drive industrial force. The country was introduced to cannabis as a medicinal product around the 1800s, but by the 1970s, most Americans associated marijuana with violence, people of color and young students, said Bradley Borougerdi, associate history professor at Tarrant County College. 
Current cannabis industry players and scholars are no strangers to the stigma and social context surrounding the plant.
Schug and his research group, which consists of doctoral and postdoctoral students, recently began conducting research on the chemical makeup of cannabis at UTA. However, strict state and federal regulations have limited the potential of their experiments.
Those who work closely with cannabis believe strides toward federal legalization made the cultural and social acceptance of cannabis byproducts like CBD oil possible.
"What I think that did was open a much larger discussion about these other cannabinoids and their medicinal benefits," Schug said. 
People not familiar with cannabis legislature might be unaware of the legal status of this marijuana derivative being sold in stores. The contradicting state and federal laws may be making it even more confusing.
Most CBD oil vendors will point to the farm bill passed by the Senate in 2018 that legalized industrial hemp. However, in a statement to NBC 5 News, Larry Moore, chief of Tarrant County District Attorney's Office criminal division, stated that possession of CBD, even without THC, will be classified as a misdemeanor.
Such a statement, along with a looming threat of raids, has left some CBD oil vendors in an uncomfortable position.
"Do we shut our stores or do we stand for what we believe," Jason Johnson, Purely CBD co-owner, said. "And me? I wanna stand for what I believe." 
@edmedeles