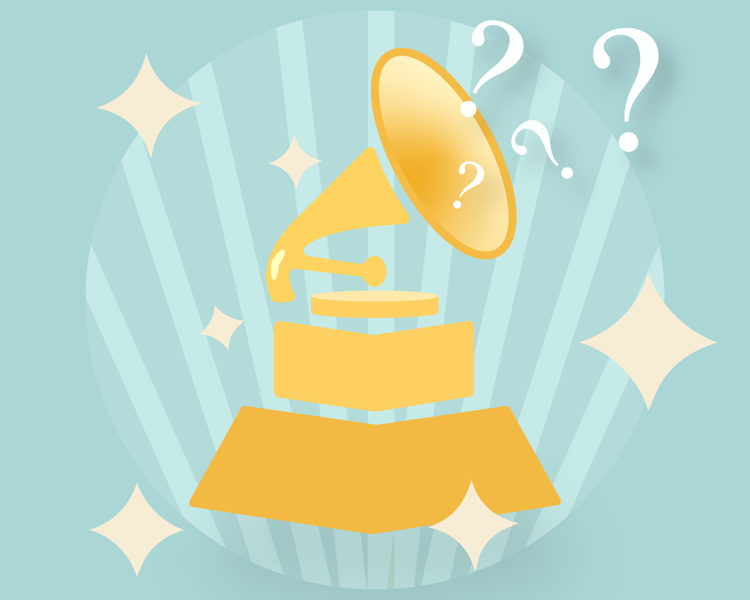 Broadcast senior Branlon Allen said although the Grammy Awards have disappointed him the past few years, he still looks forward to watching the show.
Recently, the Grammys have lost credibility to some viewers because of the lack of diversity in nominations in top categories such as Album of the Year.
The 61st Grammy Awards air Sunday, with singer Alicia Keys serving as this year's host.
According to grammy.com, there are eight nominees for Album of the Year, a majority of which are from female artists, compared to the previous year with Lorde as the only female nominee.
Finance sophomore Destiny Agulefo said that she will be watching the awards because some of her favorite female artists are being recognized.
"I feel like it's a huge step not only just for women but black women too," Agulefo said. "To be able to be nominated for such a huge award as Album of the Year, cause sometimes they don't get the respect that they need." 
Agulefo said that if the Grammys were more interactive as far as voting for the nominees, more people would tune in. 
She said she stopped watching the Grammys after Beyonce lost Album of the Year to Beck in 2015. 
"That was ridiculous. That bothered me," Agulefo said.  
Allen is a host of UTA Radio's "Phatz Corner." He said that his show is an urban discussion covering topics such as celebrity news, student life and politics.
Allen said that as an aspiring radio DJ, he wants to support local artists by inviting them on his show so they can eventually be recognized in a big way.
"I really don't want to get too excited for this year's nominations because last year's nominations I agreed with. But a couple people who I wanted to get there, their awards got snubbed," Allen said.
English professor Kenton Rambsy also recognized that the Grammys might have lost some credibility with viewers because of the lack of diversity in the Album of the Year category. But he said he believes the awards show has made up for it.
Rambsy said the Album of the Year award should be an embodiment of the year as a whole. Rambsy said he looks forward to the Grammys because it's nice to see artists being recognized for their contributions to music.
"I look forward to the Grammys, but I'll be honest with you, I especially look forward to the Grammys when Jay-Z and Beyoncé are there," Rambsy said.
Rambsy teaches African-American literature, including courses that examine modern-day music and how it relates to literature.
He also taught a course called Characteristics of Black Expression that looked at pop culture figures to track how they have influenced popular culture.
Rambsy said he considers hip-hop a form of black poetry and storytelling, and that some don't realize the genre is nearly 50 years old.
"I kind of look at music as a continuation of African-American literature," Rambsy said.
He said that although he's noticed changes in the diversity on nominated artists, he still isn't certain the winner will reflect that.
Allen said he is a diehard Drake fan but wouldn't mind to see newcomer H.E.R. walk away with Album of the Year.
"It's good now that they're getting the recognition because opening that lane for them is gonna help local underrated artists who have, like, a different style," Allen said.
Though the Grammys have taken the step to be more inclusive in their nomination process, Allen said he's skeptical.
The awards show will not earn back its credibility with viewers overnight; rather than relying on the popularity of the artist alone, consider their contributions to music, Rambsy said. 
@ZariaMTurner