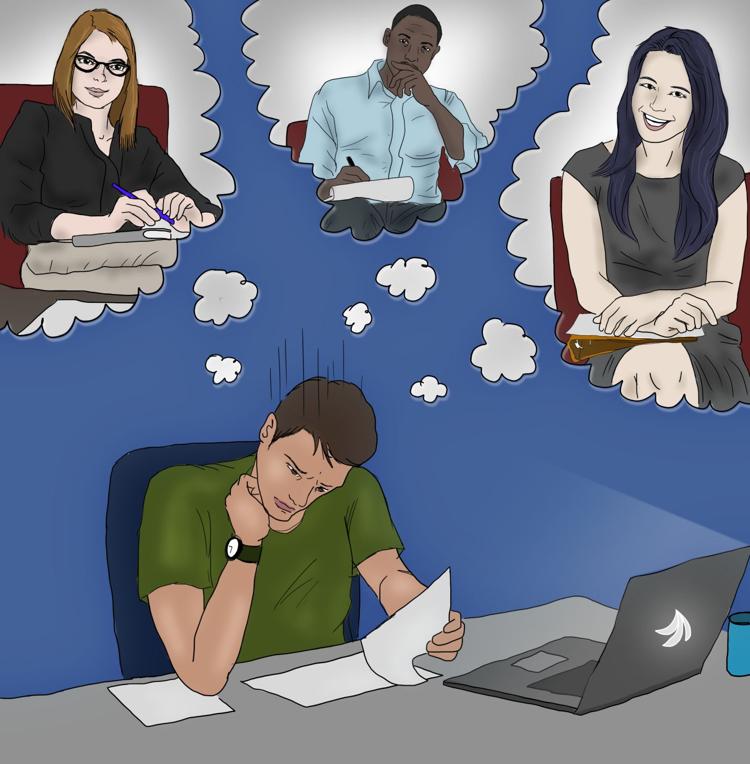 If a student were to search for a therapist in Arlington on a popular site such as Psychology Today, more than 300 results would pop up.
Yet even with a variety of options, students don't always have a good first experience with therapy. Michelle Fernandez Rhynes, marriage and family therapist, said this is because therapy isn't a one-size-fits-all situation.
"We have different personalities and chemistry individually," she said. "It's about finding the therapist that fits your personality and style."
Consider preferences
A client may be more comfortable with certain groups, said Blanca McGee, clinical social worker and therapist. It can be helpful if a student understands if they're more comfortable seeing someone of the same gender, ethnicity, sexual orientation or religion, she said.
This is because clients oftentimes find it more easy to be vulnerable with groups they identify with or relate to, Rhynes said.
"If somebody feels like they're being heard and understood on that level first culturally, then they're more likely to open up and benefit from therapy," Rhynes said.
A client doesn't necessarily have to identify with a therapist to have a positive experience, McGee said. Cisgender therapists can have successful relationships with clients who identify as gender queer. But some of those clients may be more comfortable with a queer therapist, she said.
Rhynes provides Christian therapy as one of her services but sees clients of all religions. She said Christian clients may get an added benefit because she can add in scripture and stories from the Bible in their sessions.
Pay attention to specialties
Oftentimes when clients have a bad experience with therapy it's a specialty issue, Rhyne said. Someone could come to a therapist for depression and then realize the issue stems from an eating disorder, which may not be what the therapist specializes in, she said.
She said a good therapist will refer a patient to another therapist if the client needs help beyond their expertise.
It can also be helpful to make the distinction between psychiatrists, psychologists and counselors. Psychiatrists are medical doctors who can prescribe medicine, said Cynthia Mozano, a clinical social worker and therapist on campus in an email. Counselors and psychologists offer only talk therapy using a variety of evidence-based treatment approaches to address mental health concerns, she said.
Counselors are licensed at the master's level and psychologists at the doctoral level.
Find a financial fit
For students paying with insurance, it is more efficient to go to the insurance provider's website and search what outpatient therapy options are covered in their area, McGee said. A client could spend time finding the perfect fit and then call and realize the therapist doesn't take their insurance.
For students paying out of pocket, McGee suggest students ask if the therapist does a sliding scale. A session out of pocket is typically $150 to $200, she said. However, a student can state their income and get a cheaper rate through a sliding scale.
Don't give up
Rhynes encourages students to keep searching for help even if they don't have a successful first experience with a therapist.
"There is a therapist out there that will meet their expectations, and they will assist them into getting their goals met," she said.
@ArianaMariel_