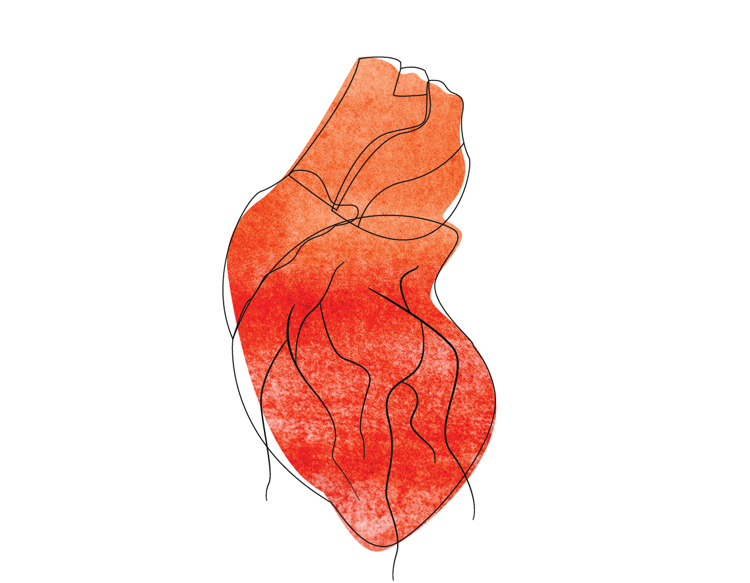 Diseases do not discriminate, said Latoya Oduniyi, health promotion and substance abuse coordinator. Everyone needs to stay educated.
February is American Heart Month, a time to spread awareness about heart diseases and how people can prevent them. Additionally, American Heart Month dedicates the first Friday of February to Go Red for Women, an American Heart Association national initiative to raise awareness for women's heart health.
"In the last couple of years, we've had a couple students pass away from heart disease or heart-related issues, so it really hits home sometimes," Oduniyi said. "You always need to be taking care of yourself."
About 8.5 percent of all white men, 7.9 percent of black men and 6.3 percent of Mexican American men have coronary heart disease, according to the Centers for Disease Control and Prevention. Half of the men who die suddenly of coronary heart disease show no symptoms.
About 5.8 percent of all white women, 7.6 percent of black women and 5.6 percent of Mexican American women have coronary heart disease. Almost two thirds of women who die suddenly of coronary heart disease show no symptoms.
Lauren Longoria, health promotion and substance abuse educator, said women's heart disease symptoms are not as obvious as men's, so they often get dismissed. Women also show signs of heart attacks differently than men. They don't get the chest clutching feeling that men do.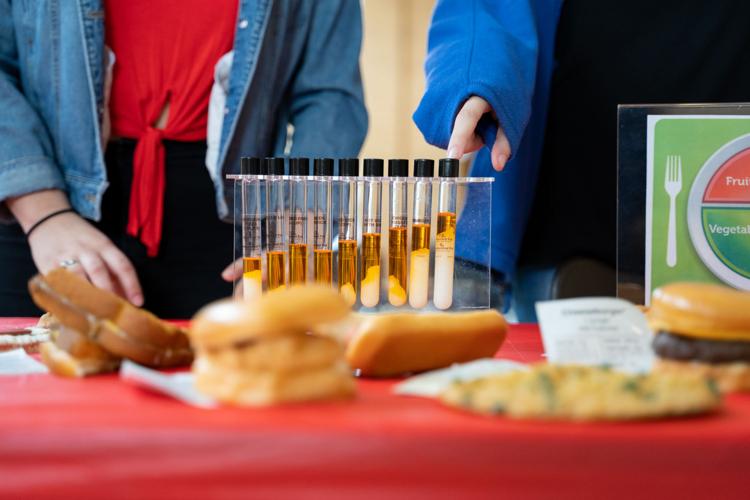 Some of the ways that people could lower their risk for heart diseases are blood pressure control, controlling their weight, maintaining a healthy diet, getting regular exercise, limiting alcohol and not smoking, according to Medline Plus.
To practice a heart-healthy lifestyle, Longoria said she makes her grocery list at the beginning of the week, cooks healthy meal preparations and works out. The last meal she prepped consisted of chicken, spinach, sprinkled cheese, brown rice, bell peppers, asparagus, mushrooms and onions.
Bioengineering assistant professor Juhyun Lee said his research focuses on heart development and regeneration after the heart goes through damage.
Lee said people die after a heart attack because the damage caused to the heart muscle is irreversible. With regenerative properties, however, hearts would be able to repair those damages.
He said he attends American Heart Association meetings every year to aid his research. However, he finds it ironic that researchers like himself who study hearts and know the importance of heart health don't exercise health consciousness.
The goal for American Heart Month is to spread awareness, Longoria said, but also to make men and women optimize community health in general.
It's important to inform college students of heart health because the bad habits young adults practice now reflect later in life, she said. For many students, college could be the first time students are responsible for taking care of themselves, so setting that healthy foundation now is crucial.
@rocio_mhdz