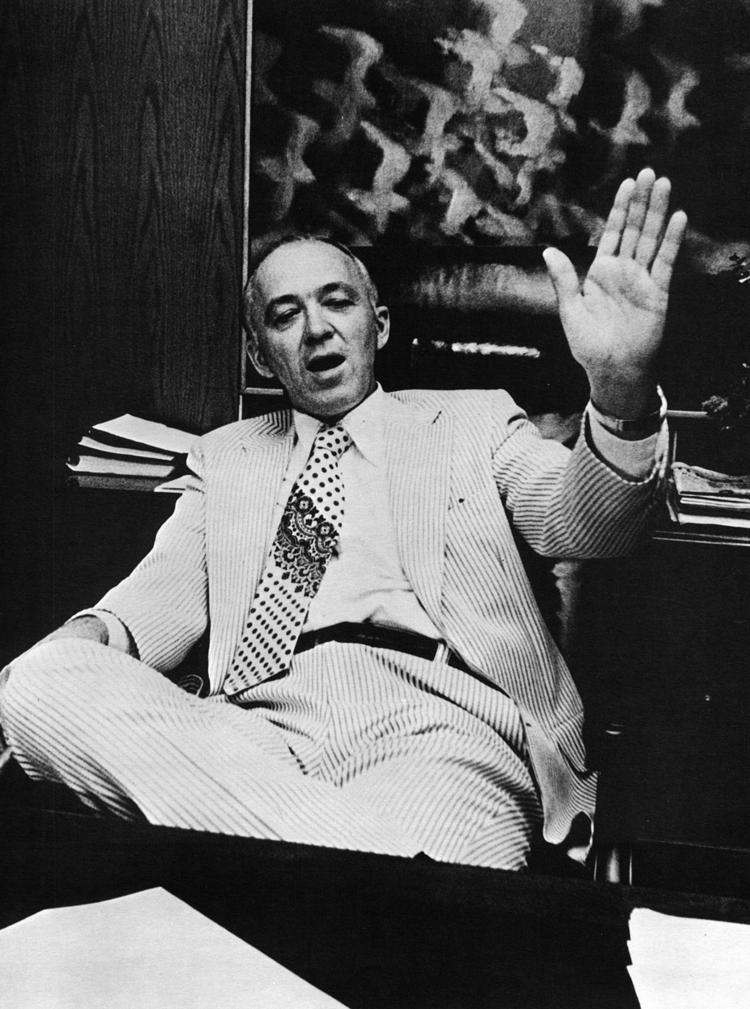 Former UTA President Wendell Nedderman will be remembered for his visionary leadership, nurturing support and resounding pride for the university.
Nedderman, 97, died Wednesday night.
He came to the university, then known as Arlington State College, in 1959 and was the founding engineering dean, according to an email current President Vistasp Karbhari sent to students and faculty on Thursday.
Nedderman served as acting president of UTA in 1972 and was appointed president in 1974. After his retirement in 1992, he continued to teach engineering courses at the university, according to a previous Shorthorn article.
During his tenure, Nedderman oversaw the dismantling of the football program, the installation of the Cooper Street pedestrian bridges, UTA's first doctoral program and the addition of the School of Nursing and the School of Architecture and Environmental Design.
Nedderman was a champion of UTA's growth and excellence, said Dan Dipert, philanthropist and Arlington businessman. He always voiced his pride and vision for what the university could be.
Twenty-four buildings and more than 60 new programs were added during Nedderman's tenure as president, almost doubling the university's enrollment from fewer than 14,000 students to more than 25,000, according to Karbhari's email.
Sharon Estes Daily, class of 1991 alumna, said in an email that Nedderman was a best friend to her dad.
Their favorite meeting spot was Joe's Crab Shack, where they mixed their own concoction of hot sauce to accompany their oysters, Daily said. They would recount their annual fishing trips to Caddo Lake in East Texas and would relive major World War II military battles.
Daily's dad had been in the Army and Nedderman had served in the Navy. She said her dad would playfully call Nedderman "The Admiral," and Nedderman would respond by calling him "The General."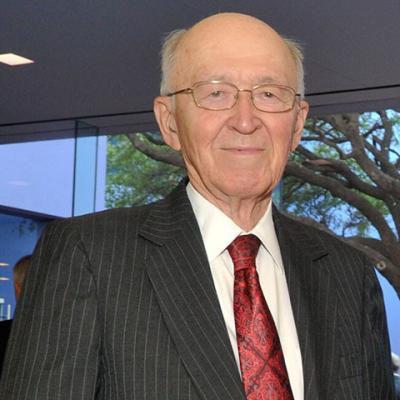 They would enchant the waiters with conversations ranging from military battles to UTA's history — so much so that the waiters would fight over "serving rights," she said.
Both gave years of their lives teaching and mentoring students and were proud of the university, Daily said.
Peter Crouch, College of Engineering dean, said in an email that he knew Nedderman by his reputation as a great dean and president.
"His vision for the university was embedded in the [College of Engineering], spurring the college on to ever greater heights," Crouch said.
Nedderman successfully lobbied for and received permission to begin offering doctoral degrees, and the first doctoral degree offered by UTA was in engineering, he said.
"If not for the relationships he forged with industry, legislators and his peers in academia, the College would not have grown into what it is today," Crouch said.
Casey Gonzales, assistant dean of students and Parent and Family Center director, said he was saddened to hear about Nedderman's death, but he will remember him by his nurturing support.
Gonzales said Nedderman wanted every student to feel welcomed at UTA. Everything Nedderman did, he did for the university, and he left a solid foundation of strength and forward-thinking.
"People loved what Dr. Nedderman did," Gonzales said. "He was a leader that you could get behind and follow."
Allan Saxe, retired political science professor, remembers Nedderman as a man that was passionate about defending free speech on campus and being a pillar for the university.
Saxe often invited speakers to campus that would cause controversy, and Nedderman always defended him from other faculty and students.
Nedderman's phone would ring off the hook with people complaining about the speakers Saxe invited to campus.
"And his reply to me would be 'That's what a university is for,'" Saxe said. "He understood what a university was all about."
Gonzales said the street and building namings are a testament to the love people had for him.
"There's too much about Dr. Nedderman that lives on this campus and will continue to live on this campus," he said.
@rocio_mhdz