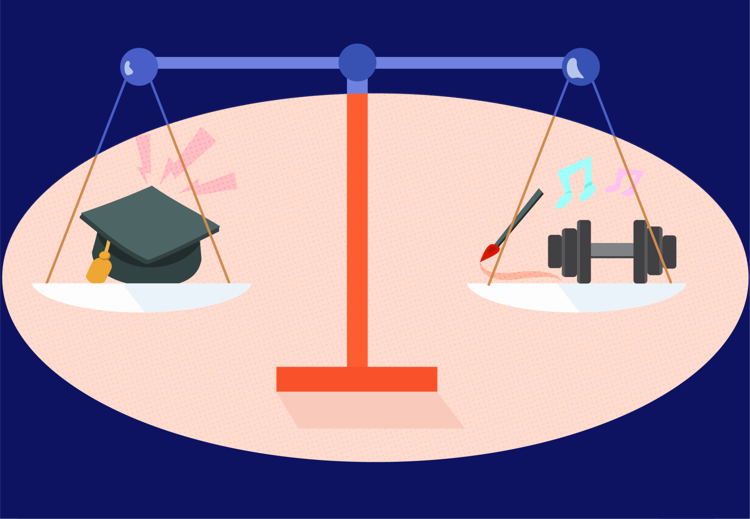 Estefania Lopez, Counseling and Psychological Services ambassador, said students experience stress because of conflicting responsibilities between school, work and their social lives.
This stress can lead to students using unhealthy coping mechanisms such as substance abuse, withdrawing from friends and overeating.
"It is important for a person to be aware of when they feel that any one area — work, social life, school — is affecting other areas of their life in ways that are not helpful to them," said Cynthia Manzano, licensed clinical social worker, in an email.
Lopez said Counseling and Psychological Services offers stress-handling workshops, and students are entitled to six free hours of counseling.
She said the key for students to manage stress is to pinpoint the area of their life that is causing them difficulty. Since every student has different priorities in life, they must find a balance that works for them.
"Whether it's social, educational, work — it all just really depends," said Lopez. "Just finding the balance that you're comfortable with."
According to the CAPS "Stress Busting Tips" handout, stress can manifest itself in physical, emotional and mental symptoms. These include fatigue, muscle tension, poor eating habits and shifts in how a student behaves or how they act toward others.
Manzano said that self-awareness is key for students who wish to deal with stress.
Awareness can help students try things differently. For example, if a student is feeling disconnected from their friends, small efforts to reach out socially can go a long way.
Lopez said students should seek out healthy coping mechanisms for stress. This can include taking a walk, meditating, eating healthier and reaching out for help. She said it is important for students to keep working at it even if change doesn't come immediately.
"Taking small steps at a time will really make a big difference," Lopez said. "Most people want to just have a drastic change from one day to the other, and it doesn't work like that."
Lopez said that nearly half of UTA students are first-generation. Because of this, students may not have any family who can help them deal with the stressors of college.
Biology freshman Scott Ortega found balance by easing his way into college.
For his first semester, he took fewer courses than his current semester. This helped him stay on top of school despite having to commute an hour to and from UTA every day.
He said he wants to be a surgeon one day, and by managing his time he is able to prioritize the things that will help him achieve his goals.
@spencerbrewer10