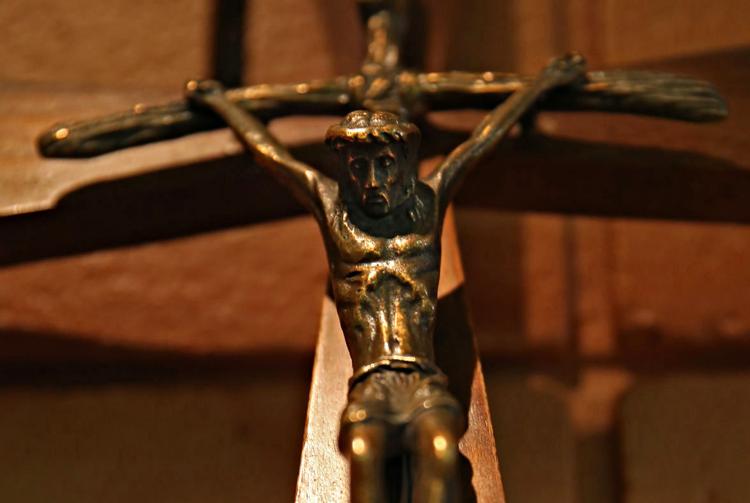 A former UTA Catholic campus minister has been identified as credibly accused of sexually abusing minors in a mass release Thursday from Texas Catholic Church dioceses, the Catholic Church's local governing bodies.
The Rev. Gerald Scholl, who served as a campus minister from 1970 to 1982, is listed as a credibly accused priest in the Fort Worth diocese's report, which it has maintained on its website since 2007.
The report identifies 17 members of the clergy in service to the Diocese of Fort Worth since its founding in 1969. This includes eight priests and one permanent deacon that were ordained or made members of the diocese.
"I would like to offer my sincere apologies for anyone who has been hurt by sexual misconduct perpetrated against them by any of these men on our list or by anyone else who has worked for the church," Bishop Michael Olson said in a video statement. "I apologize to you, and I ask your forgiveness. Furthermore, I pledge to you my firm purpose of amendment that we will do everything possible to make sure that no one suffers this indignity again."
Scholl was originally ordained in 1962 and spent most of his career in Tarrant County, including being the founding pastor of St. Elizabeth Ann Seton Parish in Keller from 1985 to 1995, president of both the Texas Catholic Campus Ministry Association and Diocese of Fort Worth Priests' Association in 1979 and diocesan tribunal judge from 1995 to 2002.
He died Jan. 6, 2002.
Olson invites anyone who has been abused or has information about abuse by members of the church such as priests, deacons, employees or volunteers to contact them as well as law enforcement if a crime has been committed.
"Please join me in praying for all who are victims and survivors of sexual abuse especially as perpetrated against minors," Olson said in a supplemental written statement. "Let us work together in our society in eradicating this grave evil."
Other notable people on the list that served in Arlington include:
● The Rev. James Hanlon, St. Maria Goretti Catholic Church 1987-1988, died Feb. 17, 1990
● The Rev. James Reilly, St. Maria Goretti Catholic Church 1969-1987, died May 2, 1999
● The Rev. Rudolph Renteria, St. Matthew's Catholic Church 1979-1981, removed from active ministry June 29, 2002 and dismissed by Pope Benedict XVI on Dec. 10, 2010
● The Rev. Joseph Tu Ngyuen, St. Matthew's Catholic Church 1975-1977 and 1980-1993
None of the people listed by the Diocese of Fort Worth are in active ministry, Olson said.
@KyleRCotton