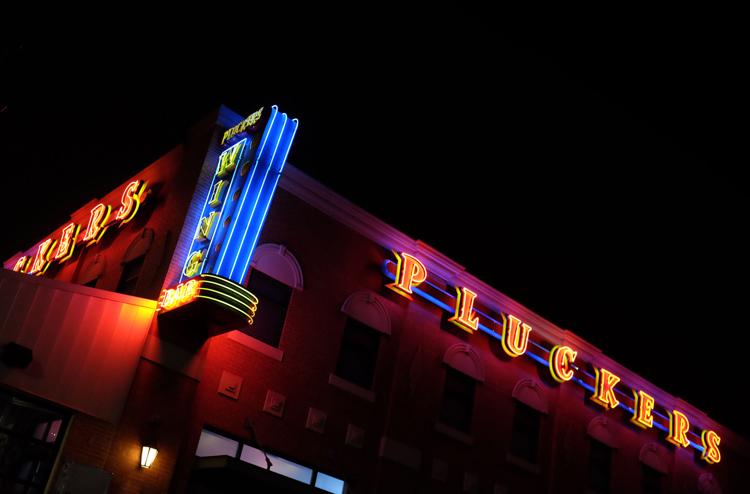 On Saturday, President Vistasp Karbhari tweeted at wing bar Pluckers, suggesting they open a location inside the College Park District.
Students responded with their support and voiced interest in other restaurants opening as well. After seeing the response, Karbhari said during the Feb. 25 President's Roundtable the university would reach out to Pluckers and Whataburger to see if either restaurant would be interested in leasing a space in the College Park District.
The school has reached out to Whataburger and Pluckers in the past, but it hasn't amounted to anything, Karbhari said.
"Part of it is the perception that our students are not going to buy anything because we are known as being a commuter school, and it takes a while for that to change," he said.
Alexis Gamez, accounting and finance senior, is a big Pluckers fan and often goes to the Arlington Highlands location with friends.
If a location opened on campus, Gamez said he would visit at least once a week, especially after a difficult test.
"If they actually bring it to UTA? Oh man, I'd actually consider going to grad school," he said. 
Gamez said Pluckers is a good college spot because it's open late and most college students enjoy wings.
The original chain was created by two UT-Austin alumni after being dissatisfied with the restaurants in the area.
Karbhari said these types of deals rely on students expressing demand.
"Based on my tweet, we will reach out to them again," Karbhari said. "We will see if they're a little more open now that some people have started tweeting back saying 'Yes, we want it.'" 
John Hall, Administration and Campus Operations vice president, said UTA makes requests to several potential tenants for the College Park District. UTA manages the leases, but the businesses are independent from the university, he said.
"If you want a business to either carry UTA merchandise or to come to UTA, pester them as much as you can," Karbhari said. "Tweet them, write them, phone them, do whatever you can to send that message because that's what they need to hear."
@reeseoxner