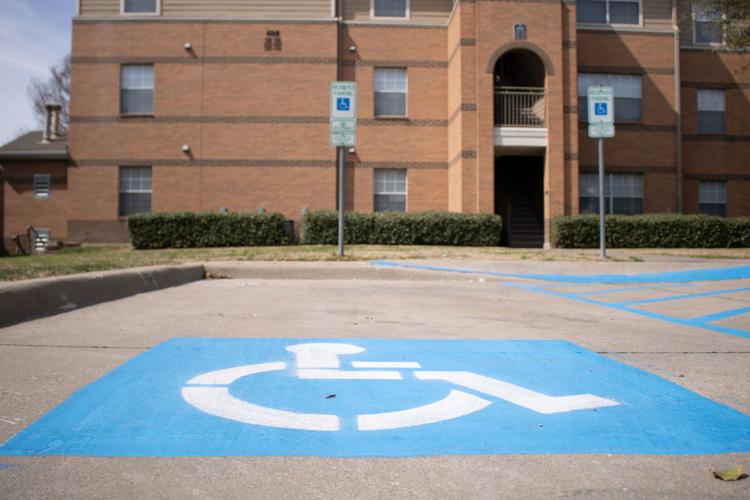 A new enforcement campaign will give out citations in hopes to reduce the abuse of handicap parking spots around campus.
A $250 citation will be given out to cars parked in spots with no specified plate or placard, said Greg Hladik, Parking and Transportation Services director, in an email. Enforcement officers will inspect vehicles parked in these stalls and issue citations accordingly.
Hladik said citation recipients will have 14 days to submit a copy of their placard or serial number for verification. Once confirmed, the citation will be dismissed and a Disabled Veterans permit or Americans with Disabilities Act permit will be issued.
For a complete list of benefits and parking requirements, people should seek out the Disabled Veteran and Disabled Person rules and regulations section, he said.
"Our goal is to work together with customers to make parking more accessible for people with disabilities," Hladik said.
Hladik said the abuse of these spots is a major concern across the country. As an institution, the university's duty is to meet the needs of its students.
"The goal with this enforcement is to ensure that enough accessible parking stalls are available to meet the campus demand," Hladik said.
Penny Acrey, Office for Students with Disabilities director, said in an email these spots are often abused, and she is happy action is being taken.
She said this is an important issue because many people have disabilities that affect how far they can walk. Others use mobility devices such as wheelchairs or walkers that require near-curb parking.
UTA has a great reputation for being disability-friendly, she said. Her hopes for the enforcement are a more accessible and user-friendly campus.
"This stepped-up enforcement will send a message to the campus community that access is important," Acrey said.
Maverick Veterans President Mark Obremsky said it's common to see people who don't need to be in these spots park there.
Some members of the organization have had trouble finding spots around campus. It's a frustrating inconvenience, he said.
Ombresky said he isn't sure how Parking and Transportation Services is going to crack down on the issue.
"It's frustrating 'cause, you know, you're kind of powerless," he said. "It's very difficult to enforce."
He hopes that once a citation is given, word will spread to stop parking in these spots.
"It does send a good message," Obremsky said. "Especially to a broke college student."
@bjgarcia27