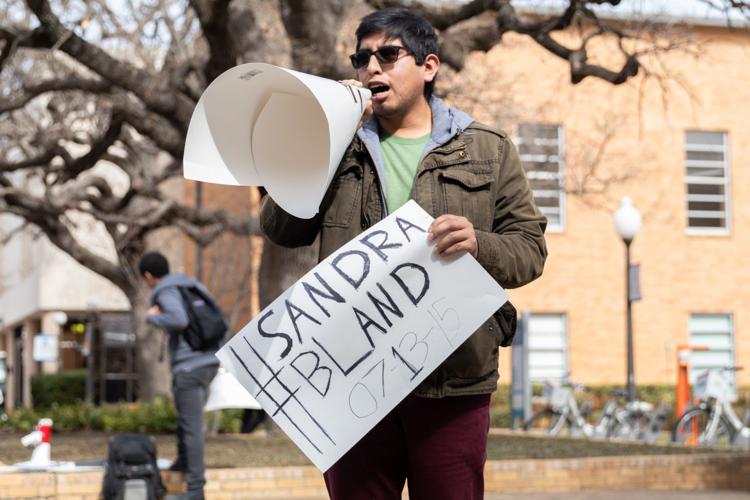 With posters and a megaphone at the ready, the Progressive Student Union started their Maverick Community Against Police Brutality rally with shouting and anger.
Mark Napieralski, Progressive Student Union president, said the purpose of the rally was to educate people on police brutality and the Black Lives Matter movement.
Another purpose was to speak about the death of O'Shae Terry. Terry was shot by Arlington police officers on Sept. 1, 2018, during a traffic stop. Napieralski said there wasn't substantial coverage about his death, which is why he spoke about him. He led a chant shouting Terry's name during the rally to make sure people heard the message.
As computer science freshman Andrew Butler walked by, he started shouting at the rally members.
Butler said the Progressive Student Union's message is letting a few bad officers bury the name of the many good. He said that as more people become anti-law enforcement, police have to be more cautious about how they act.
He said the group had freedom of speech, but when they challenge emotions with facts, that is where their message becomes irrelevant.
"Look at what we deal with and what the world deals with. If they look at, like, what happens in the Middle East, a lot of places, you steal, they'll cut off your hand," he said. "Compared to what they have to deal with and what we deal with is nothing."
Mavericks United President Giovanny Torres was invited to speak at the rally and spread knowledge about immigration issues.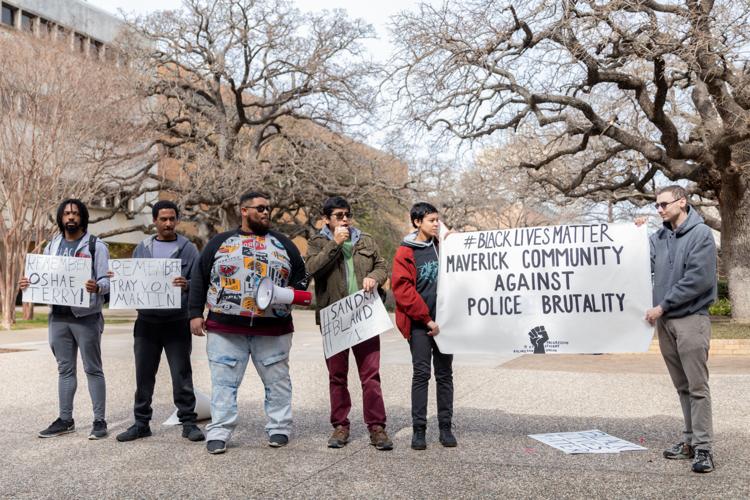 He said the purpose of his organization is to empower Deferred Action for Childhood Arrivals, or DACA, program recipients.
Torres said the Center for Mexican American Studies and the Center for African American Studies' buildings are on the west side of campus. He said if the college is so diverse, then why are the buildings so far removed from the heart of campus.
"It's like neglecting the culture and the presence of people here," he said.
Napieralski said UTA is a diverse college and with that comes racial issues. Having these rallies reassures students they can speak up about their issues and don't have to hide their opinions.
@bjgarcia27