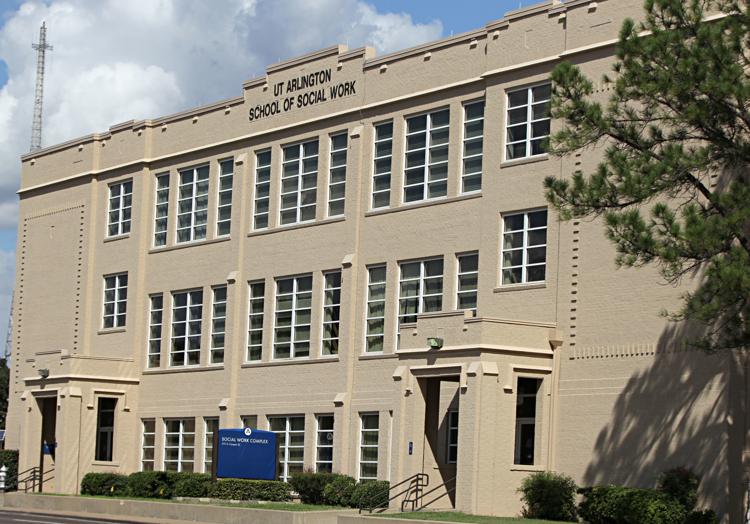 President Vistasp Karbhari asked the 86th Texas Legislature to make funding a new School of Social Work building a state priority, saying the building is likely to collapse.
Karbhari spoke to the Senate Finance Committee on Wednesday and the House Appropriations Subcommittee on Article III on Thursday to stress three financial legislative priorities for UTA, including the new building.
"We have a failing building which houses the School of Social Work, which is in a state of severe distress," Karbhari said.
The total cost of the building would be $76 million, and UT System is requesting $60.8 million in tuition revenue bonds, according to a Sept. 6, 2018, UT System Board of Regents agenda. Tuition revenue would go toward paying back the bonds.
"We will have to move [people] out very shortly [of the building]," Karbhari said.
Karbhari said his background in structural engineering makes him doubly concerned about the structural safety of the building, which was built in 1922. He studied structural engineering and taught it at the University of California San Diego.
"It is held together by a set of cables on the top and those cables are also starting to give way as are the stanchions that, sort of, hold the cables together," Karbhari said. "So it is highly likely that that building will fall down."
The building will allow UTA to continue serving areas such as mental health and wellness, he said.
"What I'm being told, is [the existing building] could fall down," Rep. Donna Howard said after the floor was opened for questions in the House of Representatives.
Buildings that have the potential to fall down should have tuition revenue bond funding priority, Howard said to committee chairperson Greg Bonnen.
"It wouldn't be feasible to do any type of deferred maintenance?" Rep. Armando Walle asked Karbhari.
It would be more expensive for additional deferred maintenance and would not help keep the building standing, Karbhari said.
Karbhari said the university will also be applying for money from the Permanent University Fund for the project but did not specify an amount.
The Permanent University Fund comes from money generated from 2.1 million acres of West Texas land the Texas Constitution set aside to support the UT and Texas A&M systems of higher education.
Karbhari's other two priorities were the continued funding of the state higher education formula and to help ensuring UTA's access to Texas grants, state investments, financial aid programs and research funding.
He also talked to the legislature about the data that shows the growth and significance of UTA to the state of Texas, ranging from enrollment growth statistics to the average amount of debt that students graduate from the school with.
@HeitmeierDalton