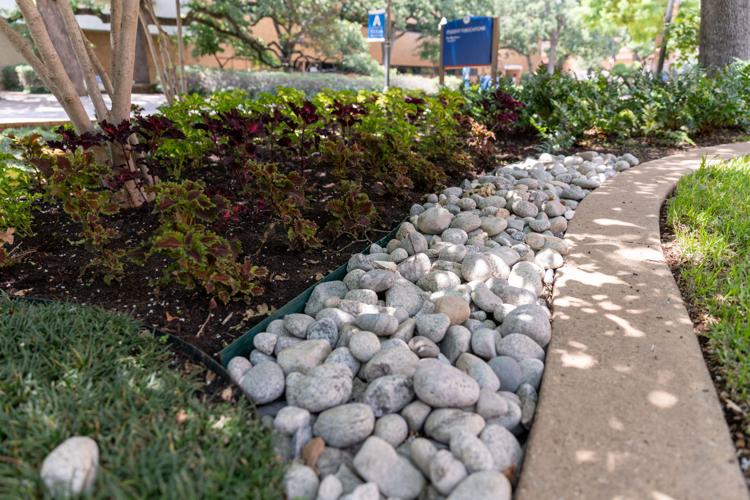 Madeleine Shelton, public relations and advertising senior, said she transferred from a community college with almost no greenery. So coming to UTA, a university that emphasizes green space, was a breath of fresh air.
"The house I grew up in had a lot of trees," Shelton said. "So it kind of made me feel more at home whenever I saw all the trees on campus."
Most recently, the outside of the University Center, the outside of Woolf Hall and the area between the Maverick Activities Center and the Commons have all had landscaping projects completed, said Jeff Johnson, maintenance operations and special projects director.
The goal of the projects is to add color to the campus and tell students or visitors that they've arrived, Johnson said.
"I want it to all look like the main entrance of the campus," Johnson said.
The type of greenery facilities management chooses is plants with low maintenance, low water consumption and ones that will stay green year round, he said. These include Indian Hawthorn, Variegated Pittosporum, Wax Myrtle, Red Rocket roses and Mexican feathergrass.
Depending on the size, prices range from $3.50 to $30 per plant, said grounds maintenance supervisor Kevin Wester. The installation outside of the UC took six hours across the span of two days.
Johnson added the university has been able to plant Magnolia trees around campus because of a $50,000 private donation.
David Hopman, landscape architecture associate professor, said not only do plants have an ecological function, they also help with stress.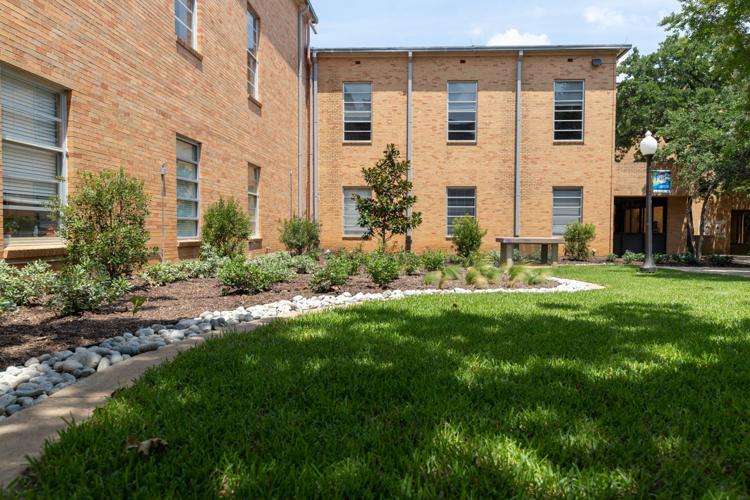 As for Shelton, she sees her dad's and her sibling's mood change whenever they're around plants.
"We have a lot of huge trees on the campus that you can just sit under and kind of relax for a bit," she said.
Hopman said greenery and landscaping projects also help the image of a university.
"If you go to the big time universities or campuses where people go in and they go, 'Oh, this is a beautiful campus,' it almost always has nice, beautiful planting," he said. "It creates a bond."
The next landscape project will be Brazos Park, Wester said.
Going forward, Johnson said they are working on putting greenery on Davis Street, and it will cover an area up to the University Police Building. Preston Hall will also have a landscape project going into the fall.
@Brian_L8