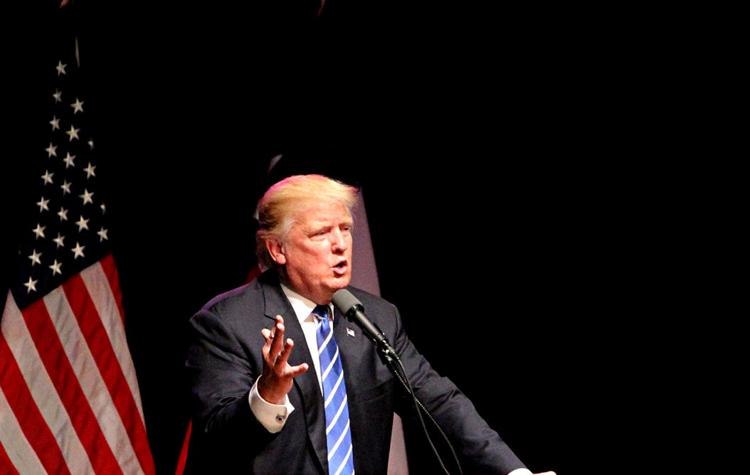 On Feb. 15, President Donald Trump declared a national emergency, allowing him to redirect $8 billion toward the construction of a wall along the Mexican border.
Tanner Holman, Young Americans for Freedom chairman, said that while the president has the authority to declare a national emergency, Trump's declaration has set a dangerous precedent.
"I think it opens up far too many holes and problems in the future than the problems it tries to solve today," Holman said.
Traditionally, Congress is responsible for allocating funds, but with this precedent set, Congress could have trouble doing so in the future.
"It's the job of the legislative branch to legislate, and within legislation comes the allocation of funds," Holman said. "In this instance, Congress believes he shouldn't be executing a border wall."
Nursing freshman India Corral said she doesn't believe the wall should be built.
"If something like the wall had been in place at the time then, it's possible that I wouldn't even be here," Corral said.
Corral's father was born in Ciudad Juárez, Mexico, and was raised in El Paso, Texas. He later obtained his citizenship, then served in the military for 20 years and now lives with a disability. She said the proposed wall would deny people the opportunity given to her father.
"He gave his body to this country," she said.
Jonah Bennett, aerospace engineering sophomore, said that whatever people may think about the situation on the border, there are more pressing matters facing the nation.
"There are way more important things we should be dealing with right now," Bennett said. "It's kinda ridiculous to call it a national emergency."
Brent Boyea, political science associate professor, said this type of funding allocation has been seen before. Specifically, he said former president Barack Obama reappropriated funds for the Affordable Care Act with an executive order.
However, no president has used the national emergency powers to gain funding against the wishes of Congress, he said.
Boyea said lawmakers claim this is something new, but it isn't necessarily good.
@spencerbrewer10