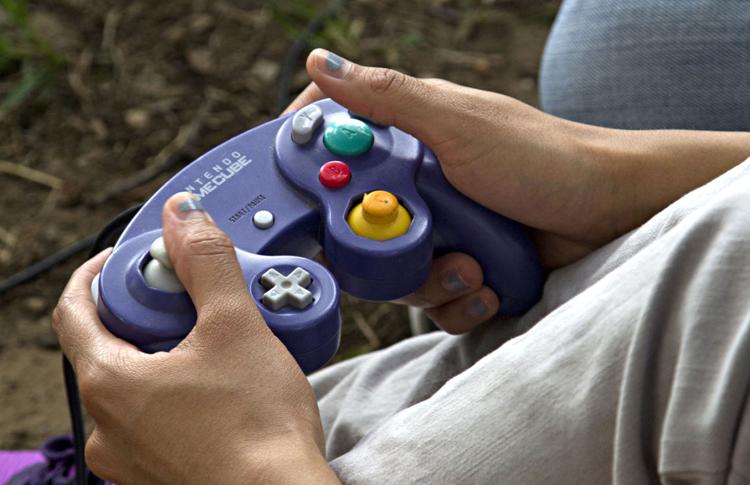 The Central Library basement opened a new gaming space on Friday equipped with flat screens, consoles and a collection of games, retro and new.
"We now have a brand new PS4 and Xbox One that we have here available as well as the NES and the SNES," said Milaun Murry, experiential learning outreach and events specialist. "They'll be available the entire time the library is open so pretty much 24/7."
In the new space, students will be able to check out one of four flat screens and bring their own consoles and games or use one of the library's.
"There's a lot of flexibility with it," Murry said. "We're going to be building up our physical disc game collection so that you'll be able to check out those as well. Some of them will be limited to library use, but then some of them will actually be available to check out and take with you for a couple of days."
The motivation for introducing this space was to get students to not only socialize but also engage with the technical and creative sides of the video game industry, Murry said.
"We knew that students have a lot of interest in gaming," she said. "They had a desire to have a space where they actually could relax and get into that stuff, and we don't have anything like that on our campus."
The Level UP! series will feature events that focus on specific games for group play and critique.
"We are actually going to be featuring the brand new game, Far Cry New Dawn," Murry said. "We'll be doing a critique of it on March 23."
Aside from the Level UP! events, Murry said the Game Developers Club and UT Arlington Esports Club plan to hold events in the Central Library basement throughout the year.
"We're going to be expanding into the PC side as well, over the course of the next couple of semesters, and we'll be getting an AR/VR technology," Murry said. "This is going to be a full space where [students] can really explore all that technology for gaming."
@PeytonNorth