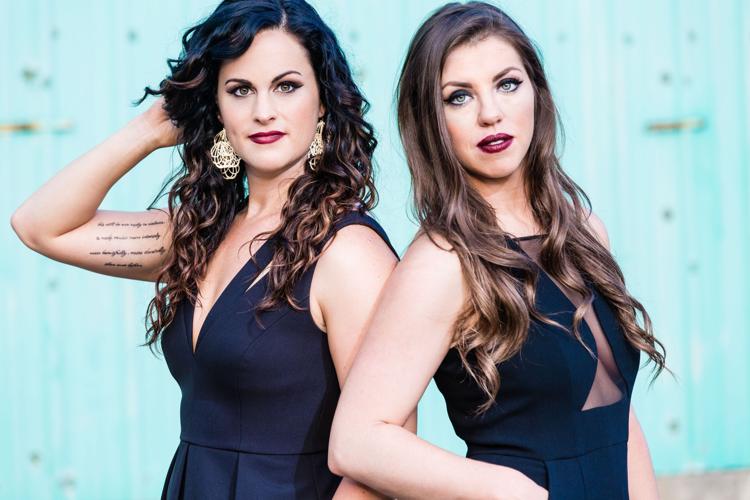 The deep echo of a drum and the eerie, languid duet between a bass clarinet and flute tell a tale of nature's death, radiation and rebirth in the forest outside Chernobyl. Like many songs on musical duo WoodWired's debut album, the song "Red Forest" is inspired by social issues near and dear to the musicians' hearts.
Clarinet professor Cheyenne Cruz and flutist Hannah Leffler's album In the Loop was UTA Records' first release. The album was listed as one of the best classical releases of 2018 by online music magazine Audiophile Audition in February.
"Being on this best of 2018 list from Audiophile I think just shows how innovative the performers are," said Dan Cavanagh, Music Department chairperson and UTA Records executive producer. "The group is unique. Flute and bass clarinet [are] not a normal combination."
Cruz and Leffler met in a woodwind quintet at the University of North Texas. They formed WoodWired in 2015 to continue performing together after receiving their doctorates.
Leffler will be joining Cruz at UTA in the fall as an adjunct music professor. Having WoodWired at UTA is a useful recruiting tool and a fun way to invite composers excited about new music, Cruz said.
The origin of the name WoodWired comes from a master class Cruz was teaching for middle schoolers. She asked her students what they thought the name of her bass clarinet and flute duo should be.
After some suggestions that didn't quite fit, including "Clute," one student suggested WoodWired, a play on the word woodwind.
Cruz said the name instantly clicked.
Both musicians said during the composing process, they prize innovation. Using live electronics and digital manipulations beyond those typically seen in the classical world, WoodWired borrows from styles found in pop, rock and hip-hop.
"A lot of people have this idea about classical music that it's just for stuffy old white people," Cruz said. "You know, men in wigs from the 17th century."
Exposing people to classical music and opening their minds to its possibilities is one of WoodWired's primary motivations, Cruz said.
"Mozart is not the only classical musician in the world," she said. "There's so much more flavor out there than that."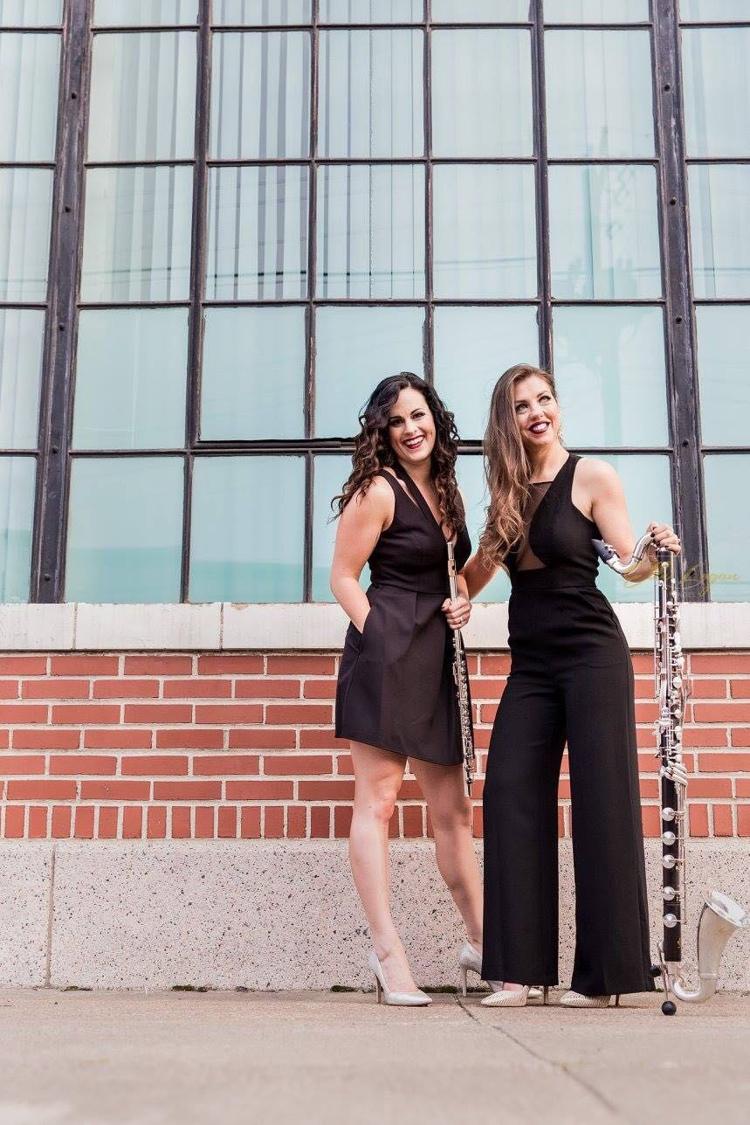 WoodWired highlights important social issues while composing. When they encounter a person or an idea that inspires them, such as influential women in history or environmentalism, some of their best work comes from that passion, Leffler said.
WoodWired incorporated simulated gun shots in a two-part movement dedicated to Malala Yousafzai, a Pakistani education advocate and Nobel Prize laureate, to represent her attempted assassination by the Taliban.
"We sort of wanted to create something for her to bring her story to life," Cruz said.
"Red Forest" is about nature's adaptations to the things man inflict on it, Cruz said. The clicking of a radiation-detecting Geiger counter and chirping of birds represents the earth finding a way to heal itself.
"There are animals returning to the area," Cruz said. "I found that to be really hopeful and incredible."
Leffler describes the piece as aleatoric, meaning it feels random and improvised.
"We never play it the same way twice," she said. "We have cells of notes and things that we have written, and then we cue each other back and forth when we're ready to move on."
WoodWired is planning on returning to the studio to record their second album next summer.
Having seen the HBO series "Chernobyl" in pop culture this year, Leffler said WoodWired might be interested in a sequel to "Red Forest."
"We were re-intrigued by the whole thing and saddened by it," Leffler said. "We kind of want to write another piece, a second installment of it."
@peytonnorth