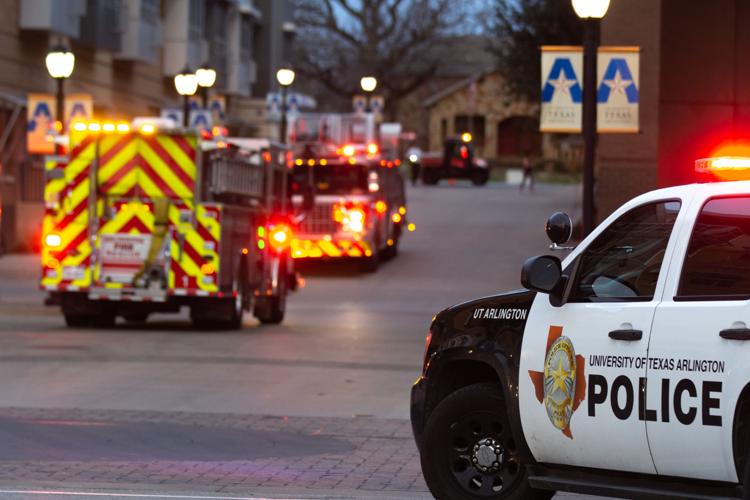 Arlington Fire Department responded to a report of an unidentified smell in Vandergriff Hall on Thursday evening.
Pepper spray could have possibly been the smell that caused residents to evacuate, said Ramon Ruiz, Environmental Health and Safety assistant director.
UTA Police Department was also on the scene.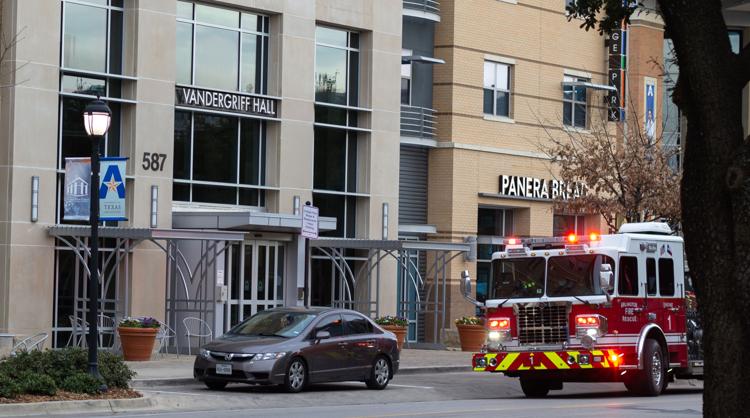 Firefighters checked each individual room in Vandergriff Hall to ensure it was safe for residents to return, Ruiz said. The smell came from the second floor.
College Park District restaurants and the parking garages behind them were not accessible during the hour-and-a-half investigation.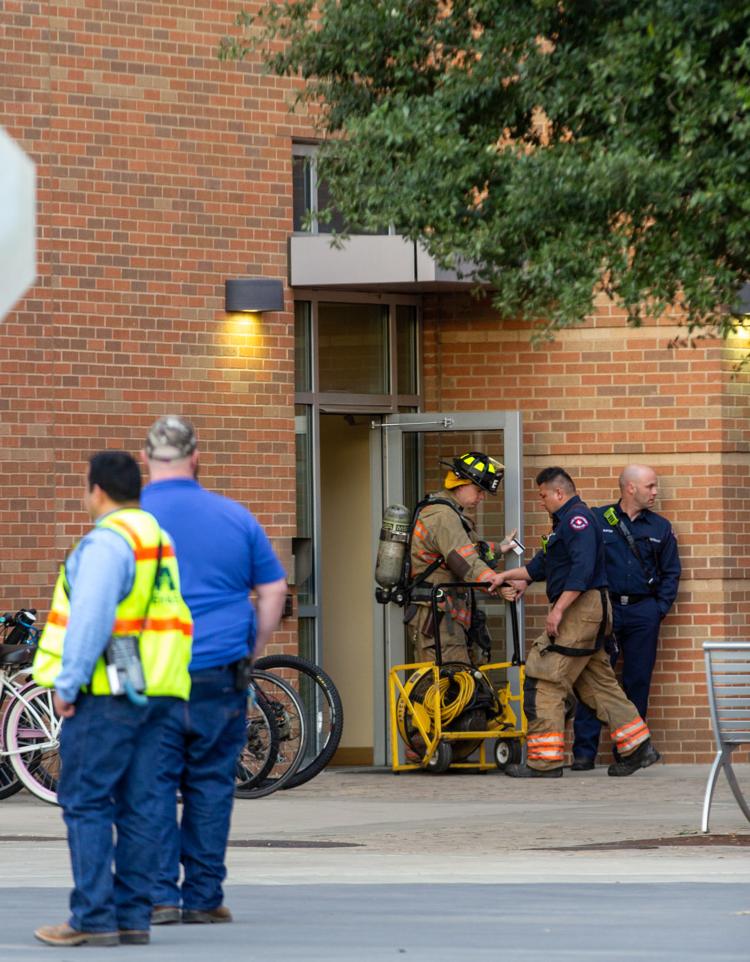 Students were not able to return to the building until after the investigation was completed.
Journalism freshman Gillian Corona was multitasking between her annotated bibliography for her English class and packing for spring break when the alarm went off in the building. She said she left her dorm on the fourth floor without a jacket because she didn't think it would be a long evacuation.
It worried her not knowing what was going on, she said.
This story will be updated as more information becomes available.
@NardaLPerez @Angie_Perez99