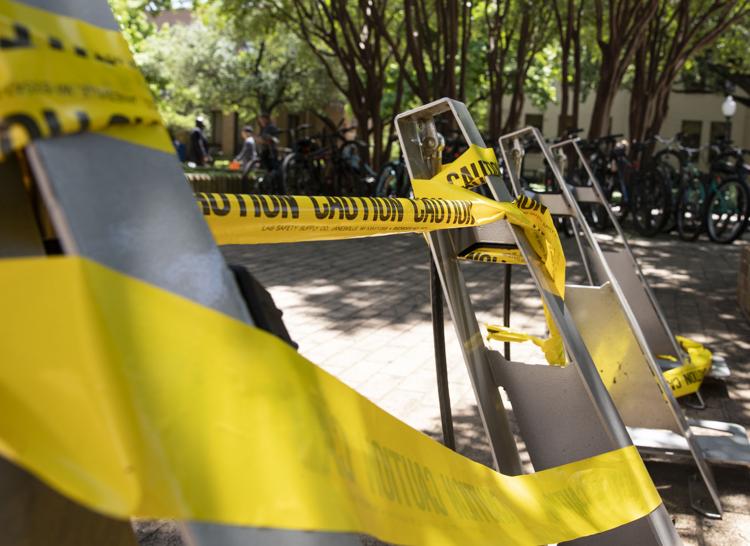 The end of a yearlong contract with the bike-sharing company Zagster wheeled away 40 bikes off of campus this semester.
The bikes arrived on campus when the contract began in the fall of 2017 as part of the Institute of Sustainability and Global Impact's bike-sharing program, according to an August 2017 Shorthorn article.
Biomedical engineering senior Isabella Boullion said she used the bikes to get around campus last semester, and she enjoyed riding them every day for exercise.
Boullion said she noticed the missing bikes and wondered why UTA would remove them.
Having bikes on campus was a nice opportunity for students to move around, she said, especially for those who enjoyed the exercise.
Although the Zagster bikes were removed, Chief Sustainability Officer Meghna Tare said UTA is working on bringing a different transportation service to campus.
"The transportation industry is always changing," she said. "We just wanted to get the best [transportation] option available."
Farouk Salem, Parking and Transportation Services assistant director, said Parking and Transportation Services is working with Tare to put together a request for proposals for other transportation services.
"It's very much in the early stages," Salem said. "We're finalizing some of that paperwork, but we hope to have, by fall, a replacement."
One of those options include partnering with the city of Arlington to bring electric scooters to campus, he said.
The UTA partnership was brought to the city council as an electric scooter pilot program, according to a February 2019 Shorthorn article. The program would test the scooters on campus and around the downtown area.
"Our idea is to have a service that offers both [bikes and scooters]," Salem said. "We'll have to wait and see."
@rocio_mhdz