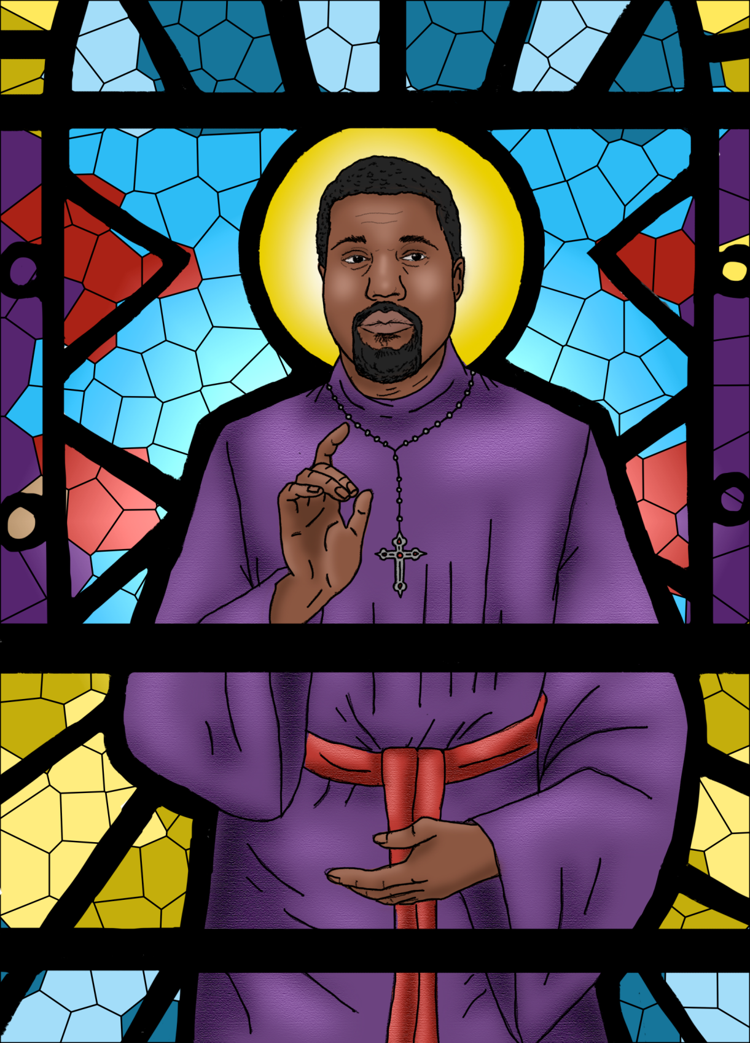 A week ago I walked into a beautiful, dark, twisted fantasy. It was as surreal as staring into the eyes of an Tommy Ingberg photograph, like navigating the sensuous, bulbous curves of Salvador Dali's "The Dream." It was two hours before service. I was in ecstasy as the hypnotizing synth voices of "Use this Gospel" embraced and lifted me into heaven. It rapidly became too much of a good thing. By the time the pastor took to the pulpit, I couldn't help the nagging feeling. I was sick of hearing "Chick-fil-A" sloppily rhymed with "lemonade" by the 5th time it came around.
As the dust settles, I can't help but feel like Jesus is King is an aberration, a deviant, bastard-child between Kanye West's mental health and his obsession with Christianity. Still, there's aspects to like. We're all better off if we can separate our criticism from our ability to enjoy the piece. The fact that I have a lot to say about this album does not mean I don't enjoy it.
Sadly, for the first time in West's career, the implications of his work have finally superseded its quality. This can lead to questions people may have about the artist's transition to Christian hip-hop.
What is Christianity's influence on pop music?
Did you know that West is only the latest in a line of high profile musicians to shift his career so radically toward Christianity?
Korn's Brian "Head" Welch left the band in 2005 to become a solo Christian metal artist. He released the fantastic "Save Me from Myself" and the book by the same name in 2008, later rejoining the band to release The Paradigm Shift. His music and books deal with escaping a crippling drug addiction and learning how to be a single father while leading the band.
Most famously, Chance the Rapper's Coloring Book speaks about a man desperately seeking the comfort of Christian discipline as a means to handle his juvenile lusts. The album itself was brought about under West's mentorship. Much like Save Me from Myself, the album is polished, complex and refreshing.
Anomaly by Lecrae is a rap album made by another Christian that has had time to let himself and his work mature. Surprisingly, the album's Jesus-per-minute rate is much, much lower. The son of a Black Panther, Lecrae's later work has infamously sought to marry his identity as a black man with his faith in God, much to the dismay of his rabid fanbase. In this, we already see a deviation from what is most widely thought of as "Christian" in America.
Once just as zealous as Kanye, Lecrae has had time to come to see his personality as an extension of his Christianity, rather than the other way around. Lecrae, though not as interesting an individual as West, brings a wider array of topics to cover in the gold-certified, Grammy award-winning album. He talks about his fears through the eyes of a despairing veteran and immigrant. He talks about a stabbing feeling of rejection by Christians and his existential fears.
The above albums are the scratchy, redemptive cries of broken people, not hasty rewrites of an album that was supposed to drop a year ago — or like the conduit through which one could commodify Christianity to sell $200 sneakers. As a practicing Christian and a yearslong Kanye fan, this aspect of Jesus is King left me angry and disappointed because the very artists that have paved the way for this moment have always been denigrated. It is almost disrespectful to them that this album will be hailed as the pivotal moment when the Christian floodwaters finally broke into the mainstream.
How should Christians interpret Jesus is King?
Simple answer: We don't have to, because that is between God, Kanye and his local church.
What we need to worry about is not making an idol out of Christian celebrities or seeing this as a "win" to Christianity. God doesn't need our wins, because that would diminish our dependence on him and therefore his grace. He is not more impressed by the merits of Kanye West himself than he is by the convict who found himself with only a Bible and a prayer in his prison cell.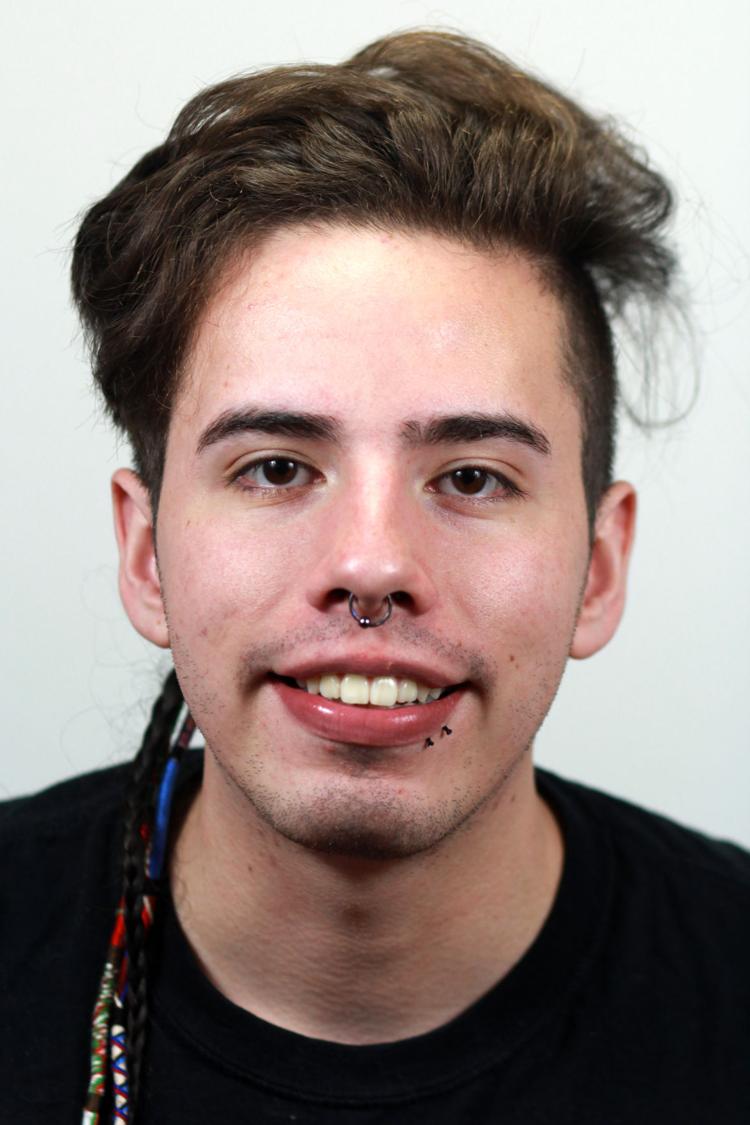 That being said, the gospel is a hard pill to swallow as it often means giving up so much. West and other celebrities should be warned that a serious following of Christ might cost them their careers, influence, relationships and perhaps, yes — their fortunes. But that is what the gospel is all about, after all, because what kind of gospel is one that doesn't make any of these things pale in comparison?
What we should do is pray for Ye like we would for any new believer, namely that his "love may abound more and more in knowledge and depth of insight, so that [he] may be able to discern what is best and may be pure and blameless for the day of Christ." Philippians 1:9-10.
It is okay to be skeptical of West's conversion. What is unacceptable is judging his salvation on his past actions or denying him the same grace we have all been allowed through Christ's sacrifice and resurrection.
Jesus is King is an album by a new convert, a black man in America that is the son of an English professor. This is the same Kanye that years ago pitted George Bush against black people. He stole Taylor Swift's speech at the 2009 MTV Video Music Awards and made one of the most influential rap albums of the decade as an apology. He seamlessly integrated Paul McCartney onto a rap song and yet is now one of President Trump's biggest champions.
As if that wasn't enough, today West managed to reinvent himself into a Christian that very closely subscribes to what many religious minorities in the U.S. have come to call "white evangelical" theology and has embraced its idiosyncrasies, namely its infatuation with the Lord's chicken joint.
If his actions don't speak to his infinitely interesting journey as an artist, then surely his work alone is so influential to speak to the caliber of his personality. West is a very interesting individual, he has probably seen and done more than most of us will in an entire lifetime.
But is that enough to make an album where his Christianity is passionate and latent? Or do his words ring hollow because he somehow managed to not incorporate any part of himself into his work this time around? Sadly, Jesus is King is just a little album about Christianity.
It may only be day 30, but for some people 2019 is already canceled.
So, does Jesus is King live to the hype?
Jesus is King is without question the weakest album in Kanye's discography. Criminally underwritten and zealously rushed, every song feels unfinished, a problem that the "Yandhi" leaks do not suffer from. This makes for songs that are boring, if not sonically, then theoretically. The work would have hugely benefited from hearing how Christianity has evolved and what it now means to all the different identities that live under that red MAGA hat.
The lyrics are so flat that they're akin to every first album released by the latest Christian hip-hop artist. That first album is supposed to have a high Jesus-per-minute rate as this is the stage when the musician tries to prove that he's both a passionate Christian and an artistic force to be reckoned with. At its best, Jesus is King is lyrically analogous to the very records that hardcore Yeezy fans have time and time again shot down as corny. At its worst, it's a mess that fails to suspend the listener's disbelief.
Though the album is no College Dropout or My Beautiful Dark Twisted Fantasy, it'll still get immunity in some circles because of who made it. Kanye's next album stands to benefit tremendously if he can bring all the different Kanyes next time around. That'll make a hell of a Christian album.