Junior guard Lonnie McClanahan laughingly said he never practiced any of the dunks he performed during the Maverick Madness dunk contest.
The three UTA basketball programs held a welcoming Thursday night at the College Park Center for Maverick Madness, but it was hard to tell he hadn't rehearsed after McClanahan easily won the dunk contest by the crowd's reaction. The dunk contest consisted of McClanahan and his teammates, freshman forward Brandon Williams and senior guard Reger Dowell.
"I like coming out here and showing the fans what I can do so they can get to know me," McClanahan said. "It was fun though. I liked it."
McClanahan is one of many players on the team who transferred from another school but said UTA had a different and much louder atmosphere compared to Kilgore College, where he previously played at.
"It was kind of like it, but there wasn't as many people and it wasn't called Kilgore Madness," he said. "I like to see the fans and I just hope we got the same fans coming to the games."
Unlike McClanahan, this was freshman forward Jorge Bilbao's first time seeing a large crowd at a college sporting event and said he enjoyed seeing the hundreds of UTA fans in the stands.
"It was really good to see the first time the CPC with all of these people," Bilbao said. "They were giving the support we wanted, and it was really cool to present here and see how it goes here with all the teams. I really liked it."
Bilbao was one of the first player's introduced when the men's team was showcased in front of the crowd, which also got to see the players from the women's basketball team along with the men's Movin' Mavs team and the newly acquired women's Movin' Mavs squad.
The evening, however, was highlighted by a performance by Acrodunk, a team comprised of three performers who have been together for 10 years for the sole purpose of electrifying audiences with their high-flying trampoline dunks.
+7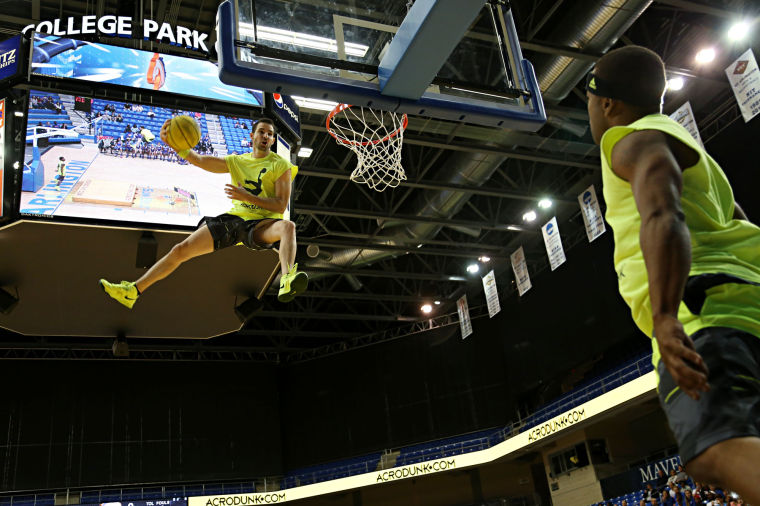 One of the performers, Gregory Jerralds, went to UTA from 2002 to 2005 and majored in engineering while living in Lipscomb Hall before beginning his career as a professional performer.
+7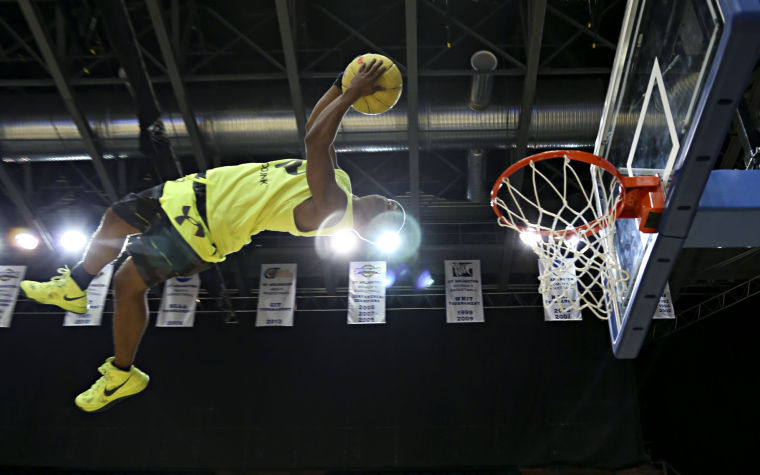 Jerralds said he got his start as an entertainer when he performed at a step show in 2003 for his fraternity, Omega Delta Phi, and eventually became a performer for the San Antonio Spurs.
However, he didn't stay with the Spurs for long, after being recruited by the Harlem Globetrotters, who he now manages and continues to tour with.
Despite the moves they put on at Maverick Madness, Jerralds said the team did not rehearse any of the dunks before the show which drew a loud support from the rowdy crowd.
"We already know each other so well that we don't have to have an actual rehearsal," Jerralds said. "It's more like a warm up, and get out there and make it happen."
@_GrizzyGrant