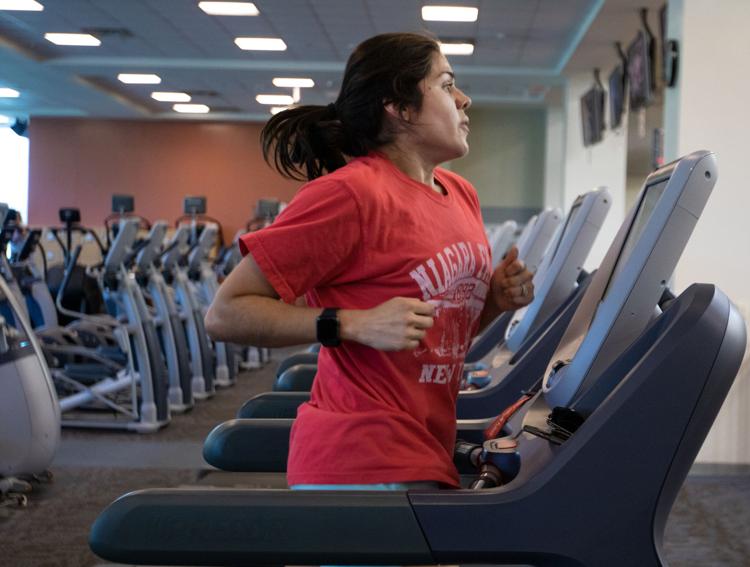 Accounting junior Minh Nguyen used to pay hundreds of dollars a year for a gym membership before coming to UTA.
But when he discovered the Maverick Activities Center, he canceled his membership.
That's because the $34.5 million center provides students with a myriad of exercise equipment, classes, sports facilities and more for students — included in tuition and fees.
The MAC is approximately 190,000 square feet and houses weight and fitness spaces, several basketball and volleyball courts, an indoor soccer field, running tracks, a game room and a rock climbing wall — in addition to other facilities.
On a typical day, students walking into the center will be greeted by a hub of activity — students playing basketball, exercising, hanging out or even playing video games.
It's this energy that attracted Shiv Gupta, civil engineering graduate student, when he first arrived at UTA.
"It's an energetic environment," Gupta said. "Here, you just leave everything outside and come here and be a part of this environment."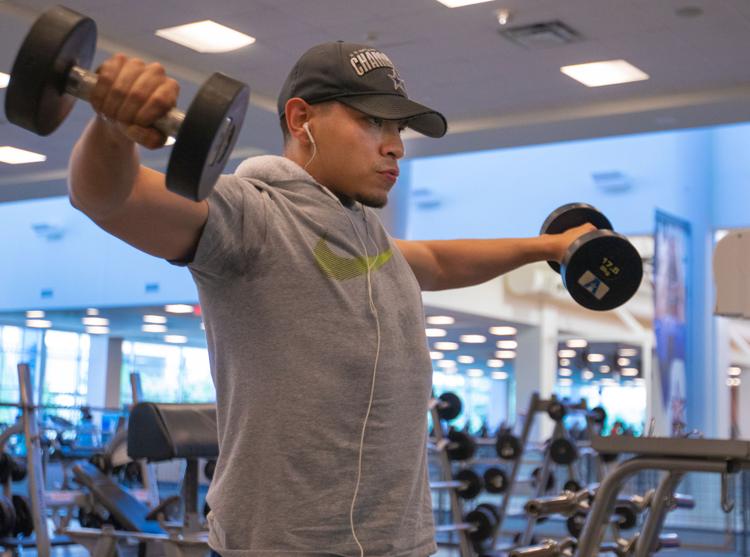 He enjoyed the MAC so much that he decided to apply for a job the following semester. He now works in a variety of roles and instructs fitness classes for students.
For those who are intimidated by working out in a gym, Gupta said the MAC employs fitness instructors whom students can hire to train them.
Alex Ibarra, real estate and finance sophomore, said consistency is key to starting a fitness habit.
Sometimes it can get very crowded during peak times, so it helps to have a plan before going, he said.
"Just set up a routine," Ibarra said. "Once you get to know the MAC and get to know what you are working on and what you want to do, it's really easy to go."
If students don't like to work out alone, they can also join a group exercise class, Gupta said. The MAC offers dozens of classes, some free and some paid.
"Working in a group helps you to push your limits," he said. "You make new connections. It helps in building a community together."
But the center has other activities besides working out. In addition to the fitness area, there are billiards and table tennis tables, lounge areas and video game systems available for students to check out.
"It has everything for everyone," Gupta said. "It's more than a gym."
Psychology sophomore Andres Lojero plays in the center's indoor soccer field nearly every day.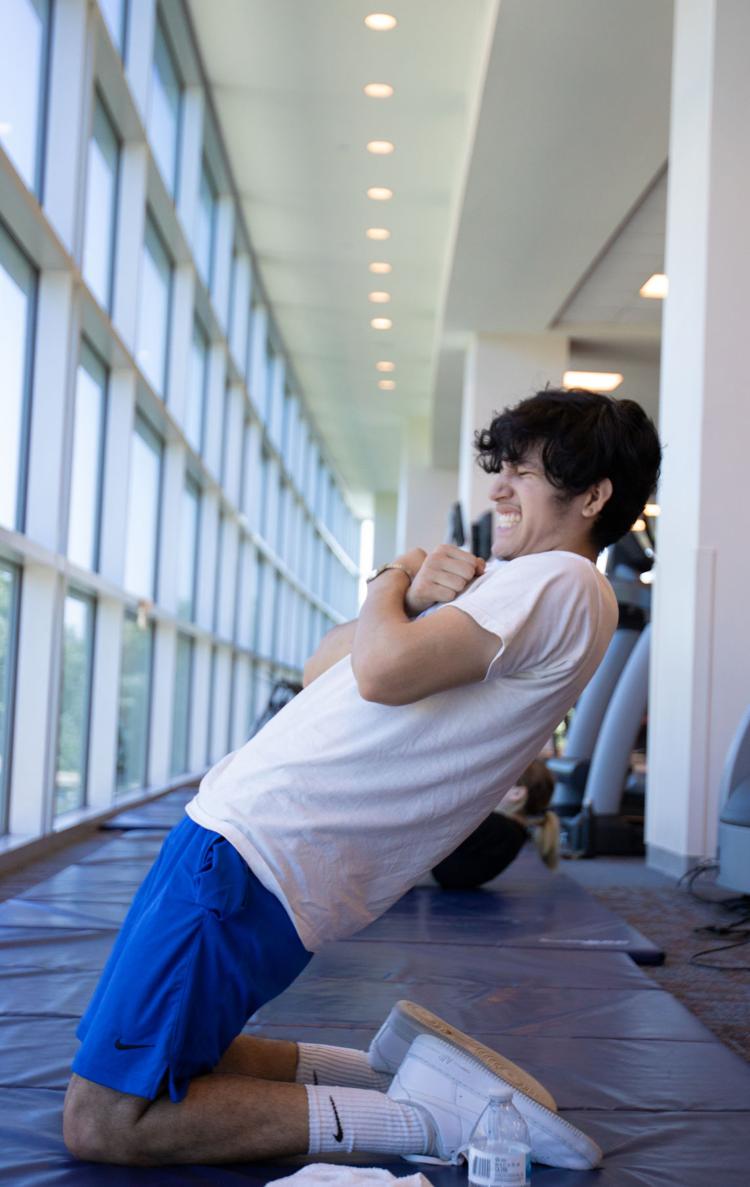 He never really played soccer growing up but became interested right before he was admitted to UTA.
When he arrived, he didn't know anyone at the MAC who played, but he started playing pickup games.
Soon he joined a group of students who play together throughout the week.
"You see the same faces," he said. "Everyone is friendly."
Anyone can play pickup games at the MAC, even if they've never played before. But it's important to leave ego behind, Lojero said.
"You shouldn't really get shook if you mess up — you're gonna mess up no matter what in whatever sport, no matter how good you are," he said. "Just keep trying and keep getting better."
@reeseoxner