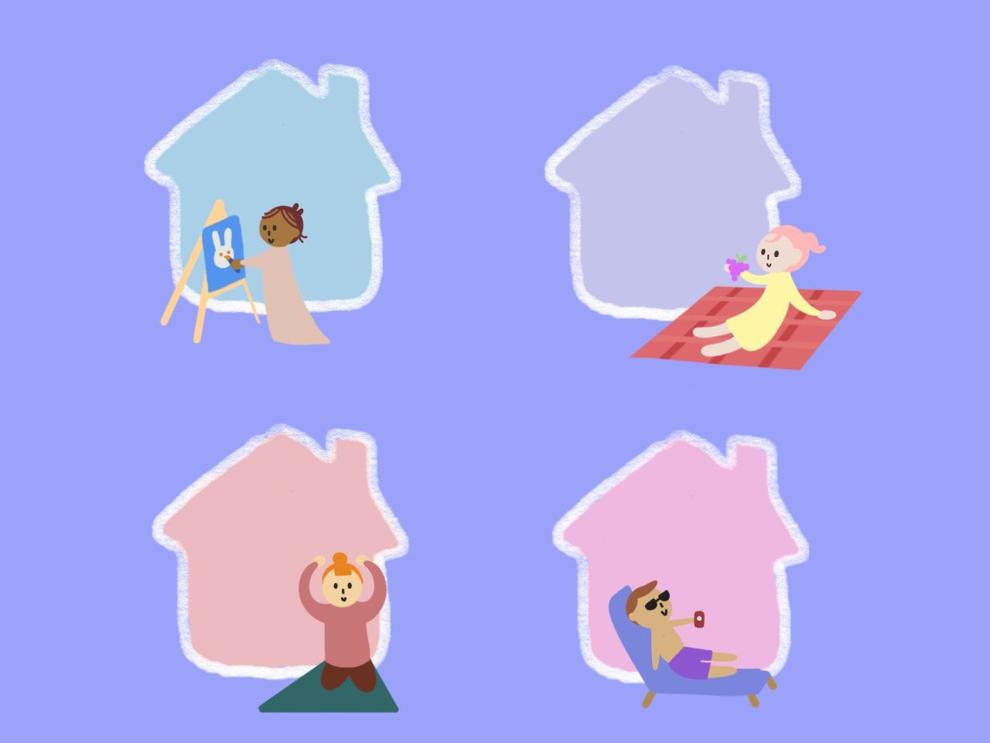 I miss everything about my pre-coronavirus life.
These past five or so weeks have been hard, to say the least. I've had to adjust to being home nearly 24 hours a day. The abrupt switch to online classes has been a lot harder than I thought, and with five classes, I'm stressed, to say the least.
As a person who normally goes to campus or my local coffee shop to focus, it's been a lot more difficult to complete my school work. I know things could be a lot worse. I'm not sick, for one, but having to completely transform my normal routine essentially overnight has not been easy.
Many states, including Texas, have begun letting stay-at-home orders expire and are slowly paving the way for reopening. Thousands of nonessential businesses that have been closed for weeks because of the worldwide COVID-19 pandemic have the chance to reopen with restrictions. Even with some of these orders being lifted, should we go back out?
As an avid shopper and gym-goer, I certainly wish to get back to my normal routine. I miss my family and my friends. Instead of leaving my house, I've made a normal habit of scrolling through social media every day, thinking about how I was with all of them just one month ago.
Now, most days consist of homework, Netflix and listening to the horrific reality of the news. I regret that I took the freedom of going out for granted, and I desperately long for just one day of fun and adventure with my friends. But at what cost?
It's been over a month since the beginning of the government-issued orders, and as of April 29, over 1 million people had been infected, and almost 57,000 had died of the novel coronavirus in the U.S. alone.
Every day, more people become affected by the virus, and cases continue to rise.
People continue to die every day of a disease that doesn't even have a vaccine yet. Why would we risk more lives because we need a haircut or miss going to the mall with our friends? Take it from someone who would do just about anything to go on a much-needed vacation right now. Nothing is worth someone's life.
Many hospitals and public health officials are discouraging state leaders from reopening so soon, especially as cases continue to rise.
I truly believe that if state governments don't take extreme precautions, we're likely to see a surge in coronavirus cases.
It is in our best interest that we remain patient. Despite stay-at-home orders being lifted and states making the decision to reopen businesses, thousands of people are becoming infected and dying every day.
This has been a strange and difficult time for all of us, and I am sure we are all a little nostalgic for February and wish for this virus to end. Those days will come again when we are able to go back out into the world without fearing for our lives, though no one knows when.
For the time being, the easiest way for us to ensure that cases begin to decrease is to continue practicing good hygiene and self-isolation at home.
Please, avoid going out just yet.
@IndiaEdwards