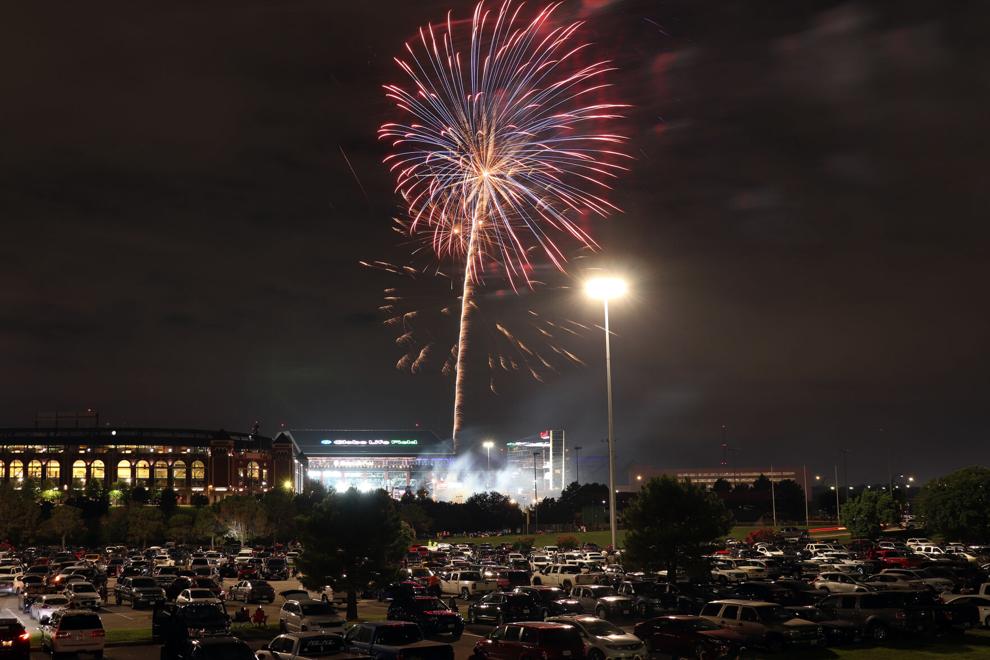 The city of Arlington kicked off the Fourth of July weekend by dazzling the sky with fireworks at the Independence Day Fireworks display July 3 in the Arlington Entertainment District.
Parking lots around Globe Life Field, AT&T Stadium and Esports Stadium Arlington were open to the public to enjoy the display. Attendees were able to tailgate and watch outside their vehicles for the event.
This was the second year the fireworks display was in the Entertainment District, allowing for better social distancing precautions for COVID-19. Although last year's firework display changed the location of Arlington's beloved event, it is expected to make its return to Downtown Arlington next year.