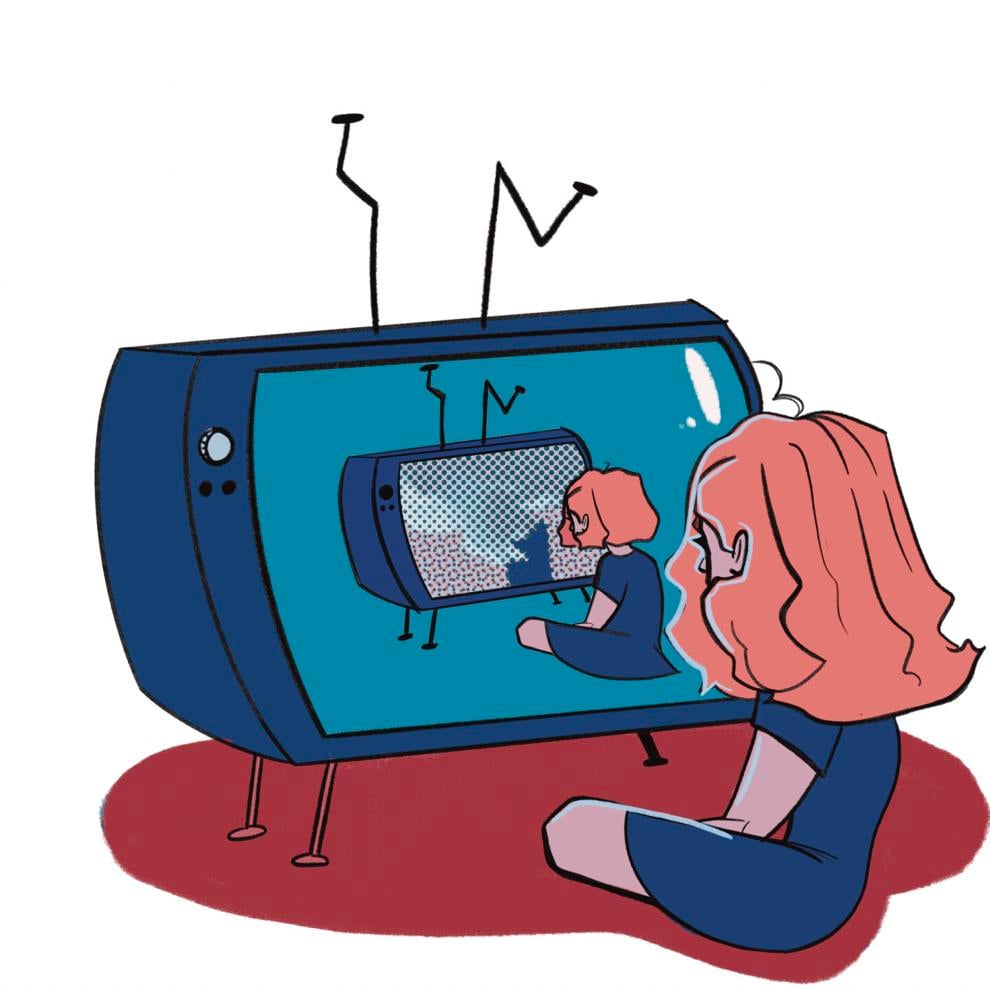 It's important to memorialize Sept. 11 every year throughout the country. Although it's history for a lot of people, John Blake said his generation went through it.
It's a chance to pause, reflect and educate yourself, said Blake, executive vice president of communications for the Texas Rangers.
Memorials and Special Exhibits 
People can attend memorials or visit special exhibits to remember 9/11.
Memorials help people express their feelings about what happened and make sure they don't forget why the attack happened, said Luis Zornosa, UTA computer specialist IV, in an email.
UTA Libraries Special Collections put together a commemorative mini-exhibit in remembrance of the 20th anniversary of 9/11, which will be on the Sixth floor of the UTA Central Library until Tuesday.
Sara Pezzoni, photo collections specialist and co-curator of the 9/11 mini-exhibit, said this exhibit is the first in a series this semester. The goal is to plan themes around current events, historical anniversaries and monthlong observances, Pezzoni said.
Special Collections aims to connect the public with physical materials and start conversations of how history has shaped society, she said.
Archives preserve and make resources available to serve the research needs of students, faculty and the general public, she said.
Blake said being able to see and experience actual 9/11 artifacts has a real impact.
The George W. Bush Presidential Library and Museum has a 20-foot piece of charred and mangled steel from an upper floor of the World Trade Center on display, he said.
He said it hits home for the young and old, and it's a reminder of how horrific the attacks were. In this case, the museum allows guests to touch it, and he said he's witnessed how it affects people and their emotions.
Film, Images and Performing Arts
Films, pictures, witnesses and magazines can help to memorialize 9/11, Zornosa said. 
We are a visual society, especially when it comes to the news and gathering photos for historic records, Pezzoni said.
"I believe the iconic imagery captured from these historic moments create an indelible impact on us while also telling a story that can be interpreted from many different angles," she said.
Drones can fly through and capture amazing film clips of the different flag fields, said John Hartvigsen, vexillologist and Colonial Flag Foundation advisory board member.
According to the Merriam Webster dictionary, vexillology is the study of flags. The Colonial Flag Foundation helps organizations host flag displays and programs that raise awareness and funds for causes, according to the website.
Zornosa said documentaries are effective if the source is reliable, and they relay what happened in a comprehensive way. People retain and remember better if images or illustrations are included, he said.
Music and performing arts is another way people can honor 9/11.
The Levitt Pavilion in Arlington is hosting a "Stars, Stripes, and Remembrance" concert in honor of the 20th anniversary of 9/11.
Letatia Teykl, Levitt Pavilion executive director, said in a press release that respect for first responders and military and a passion for access to the performing arts made this 9/11 memorial event possible.
Putting up a Flag
Hartvigsen said after studying flags for all his life, he's grown an affinity for the American flag. But on the day of the attack, he said everybody wanted to display the U.S. flag to show their unity and how we felt as a nation.
Walmart reported they sold 116,000 flags on the day of the attack and 250,000 the next day. 
We can honor things through displaying the flag, he said.
Following the attack, people became worried about the danger of hosting large events, like the Winter Olympics, he said. T
he Colonial Flag Foundation recognized the importance of sponsoring events to show the world that Americans were united and would not let the attacks keep them from moving forward, he said. 
The company's flagpoles and flags were used in many venues and behind the athletes during the 2002 Winter Olympics in Salt Lake City, Utah.
About a week before the first anniversary in 2002, Paul Swenson, creator and founder of the Colonial Flag Foundation, was looking at the different things being done to remember 9/11 and honor those who were killed, according to Hartvigsen.
Hartvigsen said Swenson thought they were missing the mark and not capturing the magnitude of this attack in a positive way to show Americans were moving forward and would survive.
It dawned on Swenson that putting up a flag for each of the almost 3,000 individuals who lost their lives that day would be a great way to honor the victims of the 9/11 attacks, Hartvigsen said.
Never Forget
Blake said it's remarkable how many people who participate in 9/11 remembrances don't remember it themselves, having learned about it through their parents or teachers instead.
These kinds of things are beneficial to the families of the victims. They might not ever get over the loss, but it's comforting to know people care, he said.
Those who are too young to remember should study about the attack to understand what the country went through, how we mourned the loss of life and rose above it and how everything changed, Blake said.
"It's important for those who are too young, to find out about the immensity of this attack," Hartvigsen said. "When you see 3,000 flags, that says a lot more about those who died that day." 
@KATECEY1