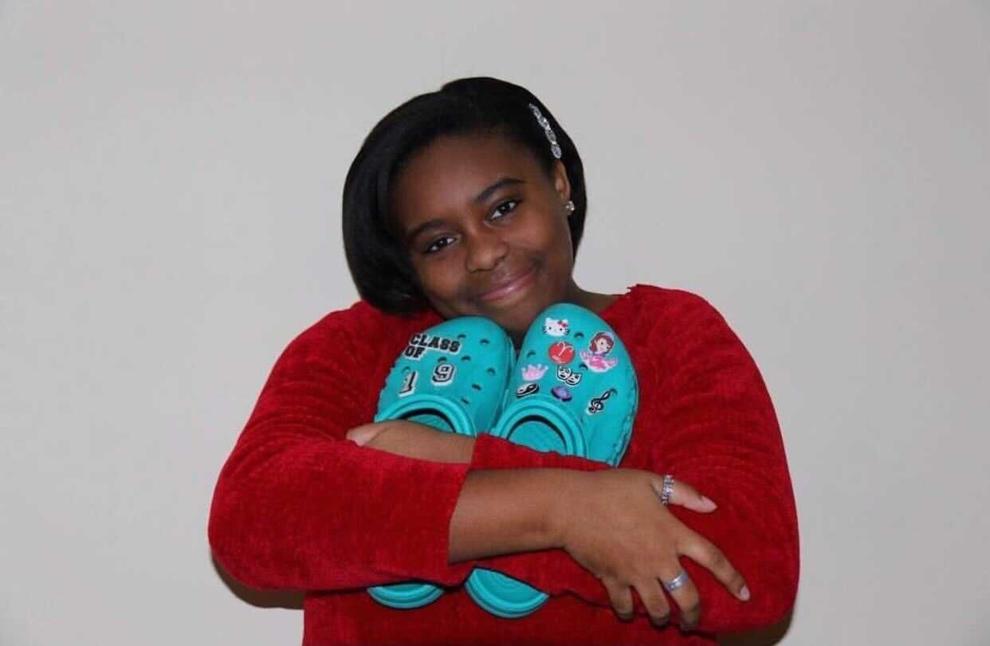 Before the pandemic, it was quirky to rock Crocs, but now they're widely accepted and a common sight, English junior Paige Smith said.
In 2002, Crocs, Inc. introduced the world to the clog style shoe made of their lightweight and odor-resistant Croslite material. Since then, the company has sold hundreds of millions of shoes and continues to capture people's interest with its comfortable, versatile and personalizable designs.
Crocs are fit for almost any occasion, Smith said. She wore them to her high school prom and graduation because they were comfortable.
"They're so great because you can stand in them for very long periods of time," she said.
The material is shockproof and the ridges inside prevent your foot from sliding in the shoe. The adjustable strap can be worn up in casual settings or you can put your Crocs in "sports mode" to keep your foot more secure, Smith said. She often has difficulty finding her size in other brands, but because Crocs are gender-neutral, there is a wide range of sizes.
From the Classic Clog to strappy sandals, Crocs come in nearly any color or pattern.
Biology sophomore Julia Garcia said she wore fuzzy Crocs during the winter.
People can wear them anywhere, Garcia said. There are also Crocs at Work, which are slip-resistant and designed for professionals in fields like healthcare and hospitality.
Jeffrey Wallman, marketing clinical assistant professor, said Crocs might be the top shoe of the pandemic because they're easy to clean and somewhat sanitary. They were popular in hospitals and have made a comeback, he said.
Garcia said at first she thought the shoes were tacky and ugly, but her mind changed after trying on her first pair and seeing the Jibbitz shoe charms.
"They give you an opportunity to express your individuality and each shoe is so different," Smith said. "That's what I love about Crocs."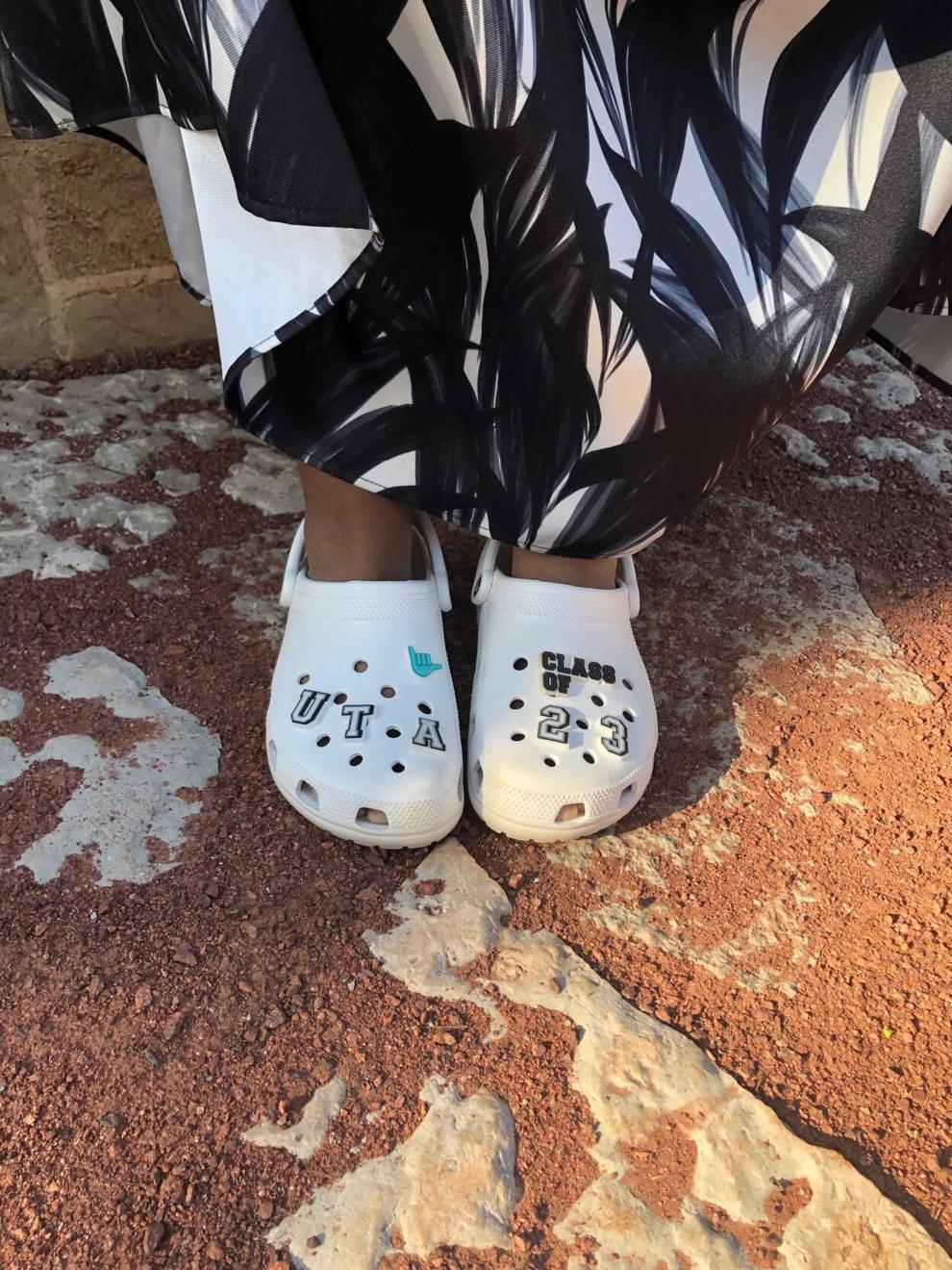 There are a lot of shoe charms to choose from. Smith has a variety of Jibbitz shoe charms like her sorority letters, "UTA 23" and her zodiac sign. Garcia said she has charms that represent her interests such as a stethoscope, bandages and flowers.
Everything is customizable these days and Crocs having that option is an effective marketing tool, Wallman said.
There are over 50 collaborations and limited edition collections listed on their website. Crocs has collaborated with celebrities like Justin Bieber, Post Malone, Bad Bunny and Diplo and brands like Kentucky Fried Chicken, Vera Bradley and Pixar's Cars.
It adds hype to the brand's name and helps them get more consumers, Garcia said.
Wallman said the influence is so strong that people will buy a product just because a celebrity bought it.
It boosts not only Croc's credibility but their ability to be accepted in the mainstream, and it's exciting to see your favorite creators interacting with shoe brands, Smith said.
Garcia said it's nice seeing people wearing Crocs.
"It just makes you feel like you're part of a club," she said. "And you can relate to other people."
It brings people joy to be part of something even if it's just by having a pair of Crocs, Garcia said.
@katecey1