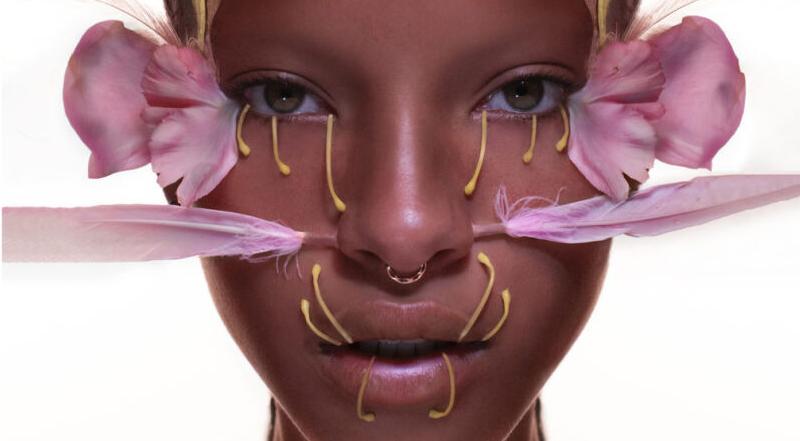 If the only thing that comes to mind when you hear the name Willow Smith is whipping your hair back and forth, then you are seriously missing out.
Known mononymously as WILLOW, the 20-year-old actress-turned-artist and daughter of American movie stars Will and Jada Pinkett Smith released lately I feel EVERYTHING, her fourth studio album, Friday.
The LP is a fresh interpretation of age-old teenage angst. The pandemic thrust everyone, including celebrities, into an uncertain year where many found comfort reliving the nostalgia of the early 2000s.
With blink-182 drummer Travis Barker bashing away, WILLOW's critical lyrics and her powerful vocals, the album is nestled somewhere between post-hardcore and soft grunge Tumblr.
"​t r a n s p a r e n t s o u l," the opener on the album, is fast and grungy. With tried-and-true cymbals crashing and punchy vocals that reminded me of Paramore's Hayley Williams, WILLOW is mindful in the song.
"Yeah, they're treating me like royalty, but is it kissin' a**?" she asks.
"F*** You," "Gaslight" and "don't SAVE ME" make up the triad of teenage angst — screwing the world, falling in love and doing it all on your own. I appreciated her interpretations of the harsh reality of the world.
"​naïve" is the fifth track and my favorite. It's distinct from what we've heard so far from her. WILLOW shows off her musicality with mature vocals, contrasting assumptions made by the song's title.
"Lipstick" was released as a single before the album dropped. It was an anthem and critical analysis of modern femininity, where young girls are pressured to conform to unattainable gender constructs.
"Come Home," featuring Ayla Tesler-Mabe, is about communicating and working through issues in your relationships. I really enjoyed this song. Tesler-Mabe sounded phenomenal, both haunting and enticing.
"XTRA," featuring Tierra Whack, is about the hustle and the imposter syndrome many experience.
"I don't mean to break so easily under the pressure. Need some time alone to breathe, I need some tree and fresh air."
This song had a funky intro that sounded like a sample of "My Beloved" by mansionz, a group composed of Mike Posner and blackbear. I don't know if that resemblance was intentional, but it only made me like the song even more.
Things come full circle when Avril Lavigne, the original female punk rocker, joins WILLOW in "G R O W" which sheds some wisdom about how there's still a lot of growing left to do.
"¡BREAKOUT!" featuring Cherry Glazerr inspires listeners once again that anything is possible. While I admit these weren't my favorite songs, they wrapped the album up nicely.
WILLOW radiates rocker chic- and alt-girl-meets-otherworldly goddess energy, if you can imagine that. We have experienced a lot, from a social justice movement to a worldwide pandemic, and the youth is processing the best way they know how, with nostalgia.
@katecey1