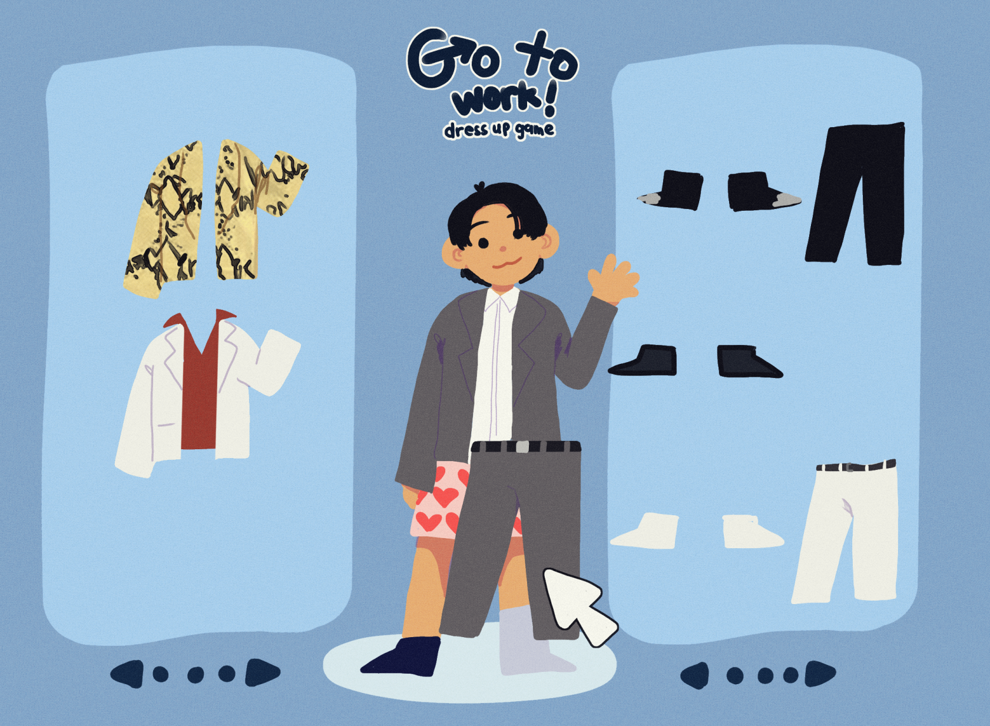 Pre-pandemic, political science junior Shamima Afroz said she was almost always overdressed.
"Now I genuinely can't find the energy to put on anything that looks remotely decent," she said. "If I can find the excuse of wearing leggings and a T-shirt, I definitely will."
"Work loungewear" was introduced during the pandemic, said Lolin Martins-Crane, Lockheed Martin Career Development Center director, in an email. Comfortable shoes, sneakers and activewear were popular. Polished yet comfortable "Zoom tops" became the norm, she said.
The pandemic taught Afroz that you don't need a reason to get dressed up, and she realized when she was doing it for others versus herself. She said putting effort into her outfit gives her confidence that she's ready to conquer anything.
"I feel like, even when people have stopped doing a lot of things because there's no reason to, they definitely should find any excuse they can or no excuse at all and still do it," Afroz said. "If it brings that tiniest bit of joy and happiness and just normalcy in their day."
Outward presentation can say a lot about a person, and business professional attire is simpler than students may think, she said. Afroz said there is so much freedom when it comes to clothes. Even when at home, there are ways to look nice when lounging.
A sweater or solid colored blouse with embellishments paired with loose-fitting mom or boyfriend style trousers looks good and ensures you're not uncomfortable at home, Afroz said.
People are more aware of comfort than before, and retailers are focused on looser, baggier clothes. Many will never go back to the restrictive clothing they once had. Retailers are redesigning clothes to include stretch waistbands and flared pants in more colors and patterns, Martins-Crane said.
Instead of classic black, people are wearing brighter colors more often, international business junior Van Truong said.
Afroz said she has seen people branch out by wearing pastels and understanding that it's possible to add a vibrant pop of color while still being subtle.
Truong said she won't be wearing blazers in the post-pandemic world because her style is more casual now and she prefers wearing dress shirts without the blazers. Before, everyone wore blazers, skirts, suits and ties in regards to business wear, but now fashion is starting to change, she said.
Retailers are not promoting the same pre-pandemic standards of blazers, skirts or suits, said Martins-Crane. Now people are pairing various types of clothing together when it comes to professional dress, such as dress pants with upscale hoodies under soft material blazers, she said.
Dress impacts our psychological state, so it's important to be happy in the clothes you're wearing, Martins-Crane said.
When trying to decide what to wear in the post-pandemic world, Truong said to believe in yourself, be confident and find your own style.
@katecey1