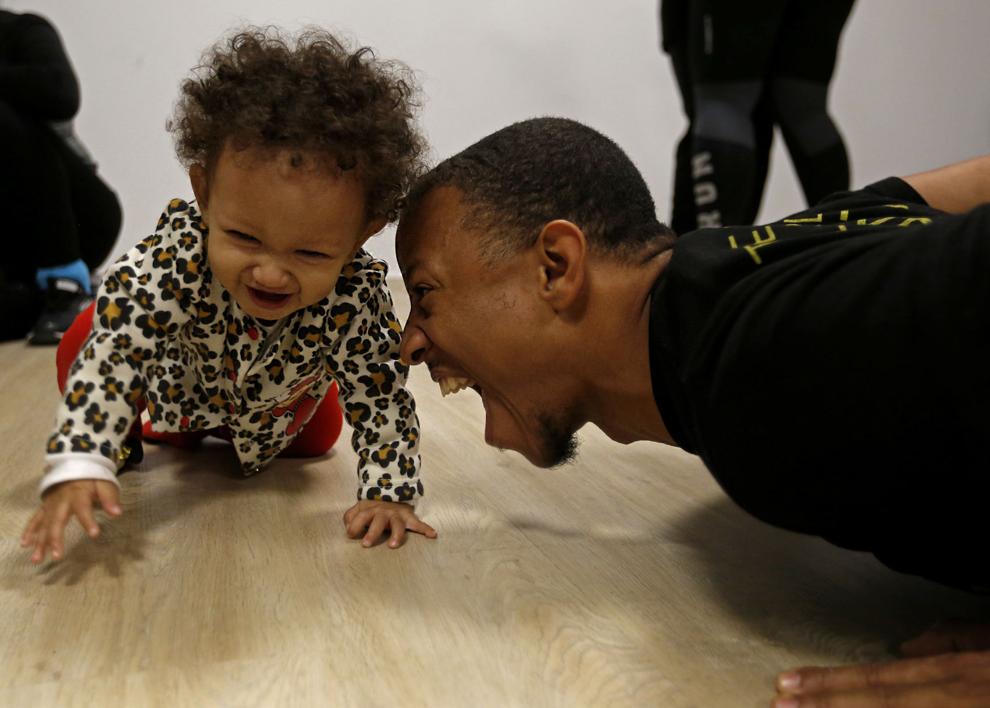 When Juleon Lewis discovered he would be a father, his goal to live his life abroad changed.
"The only thing that would bring me back to the U.S. is death or life," he said. "And life brought me back."
Lewis, an operations management alumnus, opened the Pura Vida Sanctuary, a small, hardwood floored dance studio located next to Lot 50, with his dance partner, Anais Harvey. Together, they teach salsa and bachata to clients all over the Metroplex.
Growing up, Lewis said his family would take vacations in the Dominican Republic, where he first learned about bachata. Lewis, a Dallas native, said his passion to teach Afro-Latin dance stems from his curious nature.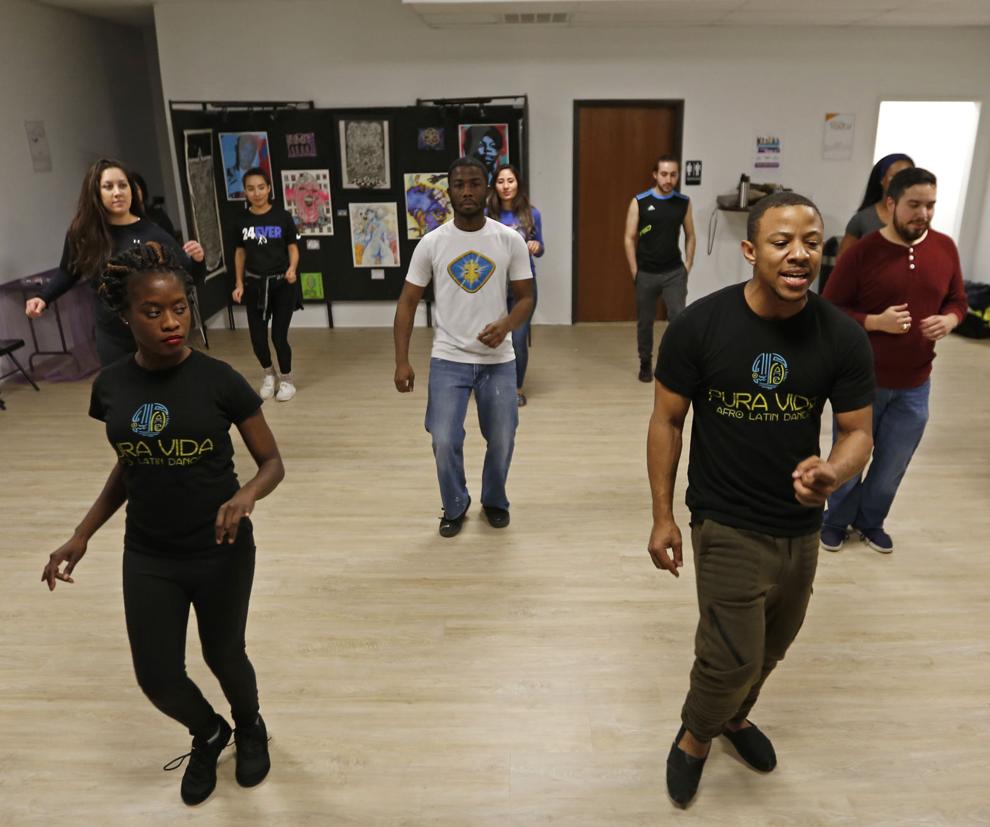 "I'm the type of person that likes to learn new things," he said.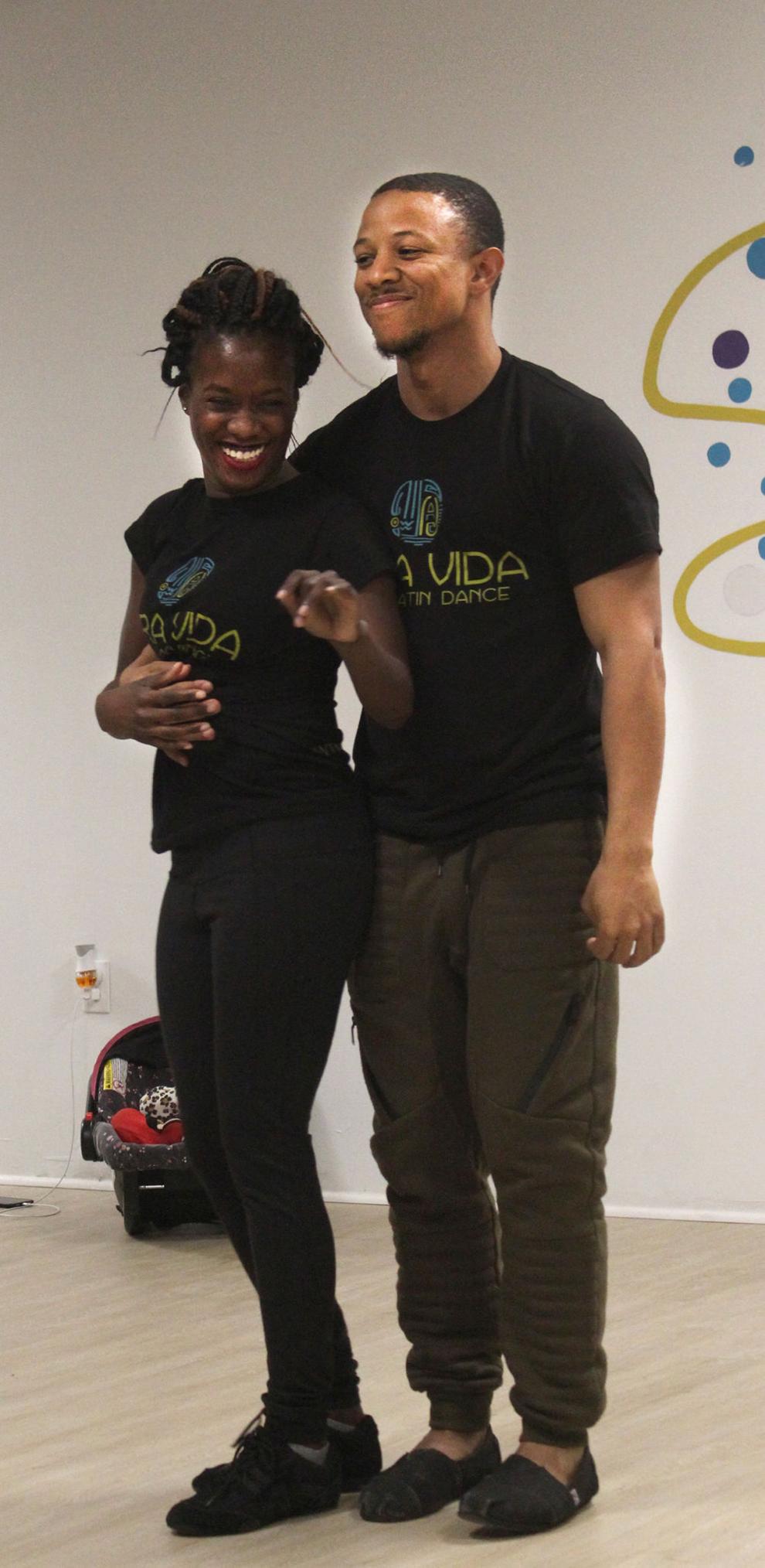 Lewis worked in a number of information technology, operations management and project manager positions post-graduation. To celebrate 10 years of growth in his career, he decided to take a year off to travel the world.
After exploring Southeast Asia, several Caribbean islands and most of Central America, Lewis decided to settle in Colombia teaching English to adults and children. He said he was prepared to live a life outside the U.S. until he received the news he would be a dad. A month later, he was on a flight back to Texas. That spring, his daughter Janel Amorosa Nia Esperanza Lewis was born.
Anel Hidalgo, Janel Lewis' mother, said she knew Juleon Lewis had left to Colombia for good and was about to settle into a home. She was hesitant to call him when she knew she was pregnant because she did not want to ruin his plans.
"It took me a while to be like, 'No, I have to do it because Janel deserves, you know, deserves her dad,'" she said.
Lewis said once he returned to the U.S., it took him about four months to land a job in information technology.
"I still had a growing baby and bills that I needed to, you know, live on and I didn't have any money 'cause I was used to making Colombian pesos," he said.
While waiting to hear back about the information technology position, Lewis said his friend Harvey, a visual communications alumna, told him about a job teaching salsa and bachata. That's when dancing became a source of income for him and his family.
A year in the making, Pura Vida Afro-Latin Dance is the brand Lewis and Harvey created. They said, unlike other dance instructors, their goal is to focus on teaching their clients the proper technique, history and culture behind each move.
They began teaching in a studio in Duncanville, then moved to an Arlington location, but after paying high rent and working for others, Lewis and Harvey said they decided to move into their own studio close to UTA because of the diverse community.
Harvey said she hopes Pura Vida Sanctuary will become a place students come to de-stress and have fun.
"Hopefully we will impact UTA how dance has affected us whenever we were there," she said.
Pura Vida Sanctuary opened to the public last week. Yoga, hip-hop, bolly, kizomba, salsa and bachata are among the classes currently offered at the location. Lewis recruited dance instructors from all over the Metroplex through mutual friends and social gatherings.
In addition to teaching partner dances, Lewis hopes to offer internships to students looking for business or marketing experience. He said he understands the importance of having real work experience before graduation.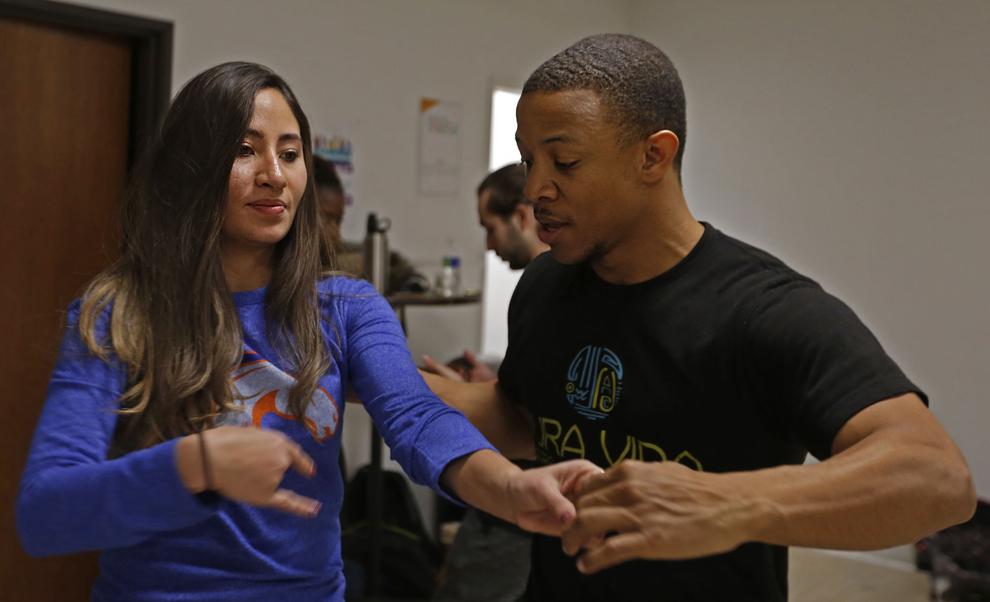 "The reason my career went so well was because I had internships in college," he said. "I want to give back internship opportunities if possible."
Madison Munson, exercise science graduate student, said she grew up with a passion for dance, but did not really practice moving with a partner until she stumbled upon a Pura Vida flier on campus.
"It was all history after that," Munson said. "I've been doing it for many months and I absolutely love it."
Munson began taking lessons with Pura Vida six months ago. Pura Vida instructors take their students to local clubs to practice dancing salsa and bachata socially. That's where Munson said she met her current boyfriend.
"Had I not learned all that with Juleon, I would not have been able to meet him," she said.
@mara_lopez01