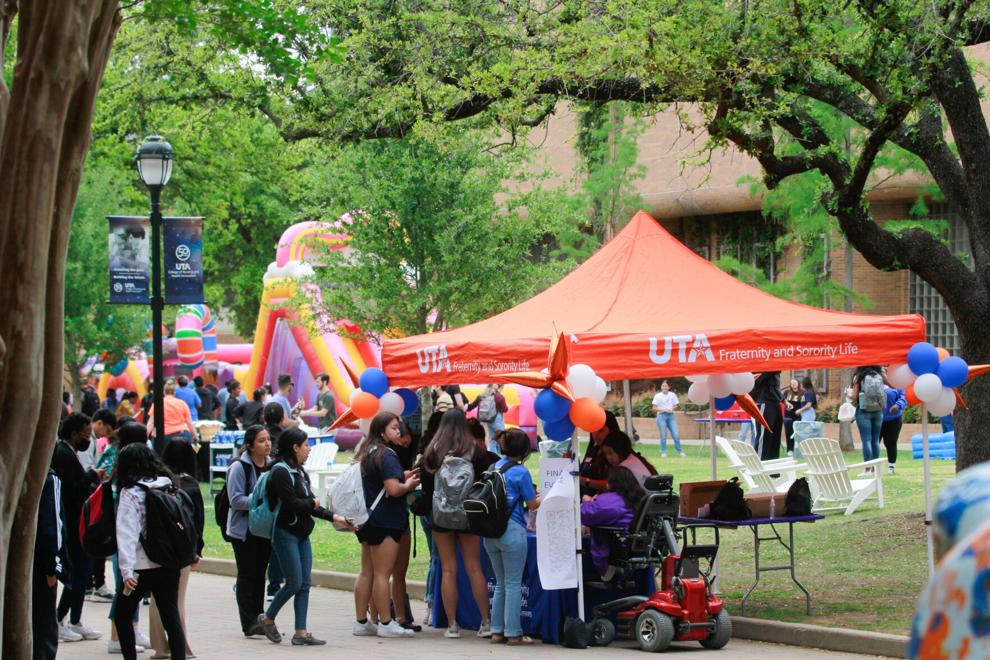 Finals week is approaching, and students had an opportunity to de-stress before the big week. 
The Office of Fraternity and Sorority Life hosted Finals Frenzy from 11 a.m. to 2 p.m. Wednesday in Brazos Park.
Kelli Vincent, Fraternity and Sorority Life director, said they decided to reinvent their resource fair from past events and make it a more entertaining, carnival experience for students.
This event was an opportunity for students to make new connections and interact with fraternity and sorority organizations while de-stressing for finals, according to a Fraternity and Sorority Life email.
Finance junior Dylan Hamilton said this type of event shows how fun Greek life can be and lets students see what they can be a part of.
The event included activities such as an inflatable obstacle course, mini-golf, an inflatable pool table, food and snacks, according to the email.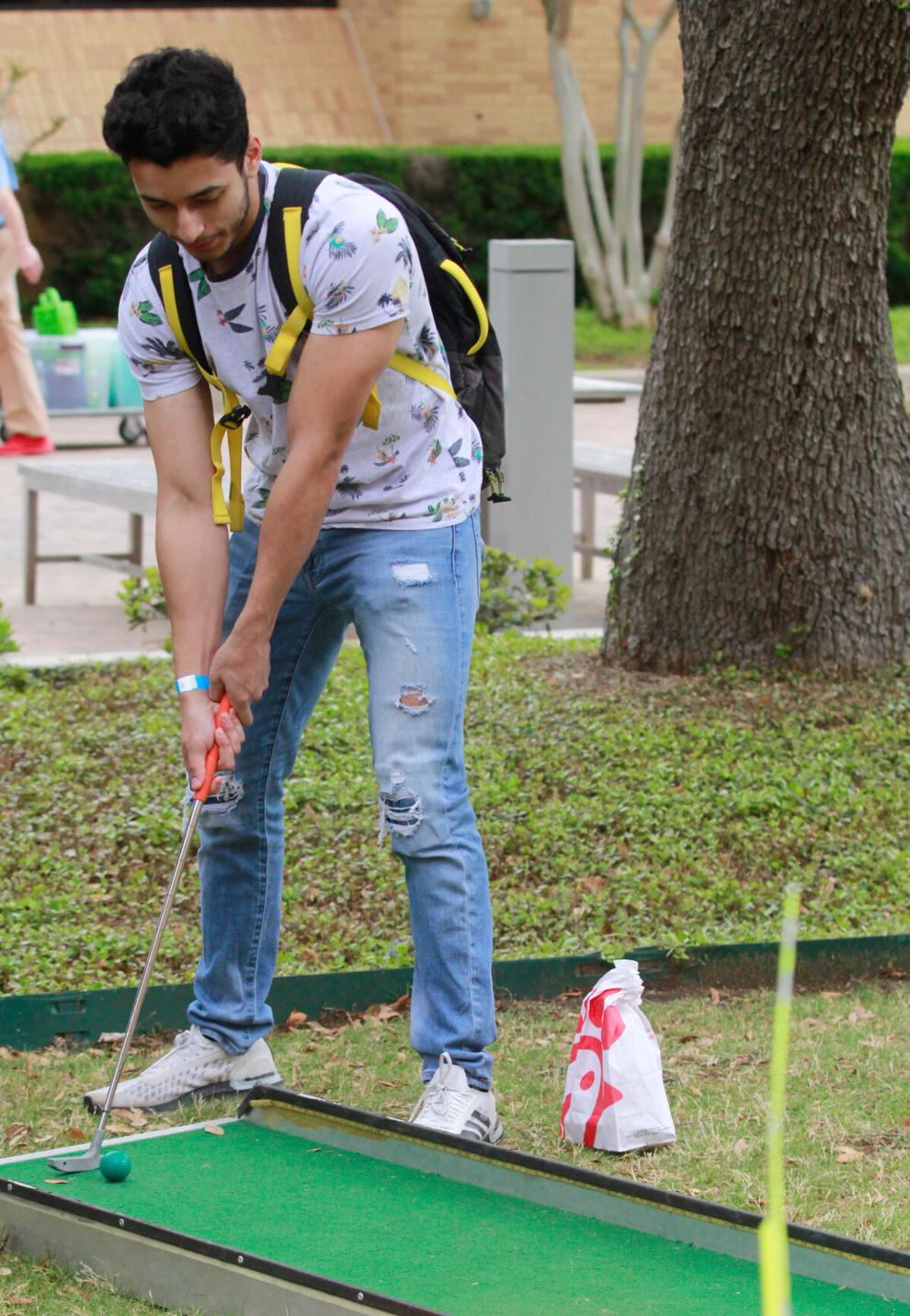 Biology senior Robin Willis said she wanted to catch up with friends and see what the event was about. She got excited when she saw the games and free food.
The inflatable obstacle course stood out to her the most, because it was big and could help her de-stress, Willis said.
Physics senior Matthew Bruce said the inflatable obstacle course was a good way for students to let loose and do something crazy because people don't typically associate adults with bounce houses.
Bruce said he got to meet new people and learn more about the sororities and fraternities on campus.
Social work senior Gyczelle Carmona, Sigma Lambda Gamma National Sorority, Inc. member, said the office is trying to get UTA students to have fun with fraternity and sorority life members and learn about Greek life.
"I love making connections, even if they don't want to join a fraternity and sorority life," Carmona said.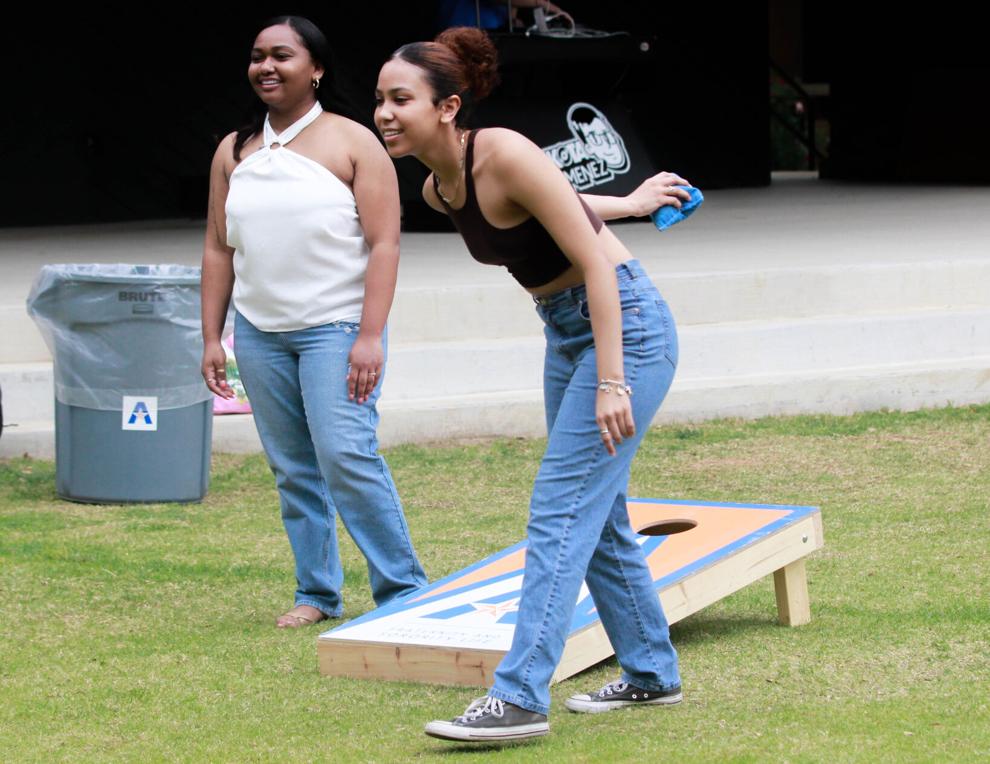 Willis said she likes how the event focused on community and relationship building.
"I've seen a lot of new faces out here that I haven't seen before," Hamilton said. "I'm actually really happy with how this turned out."
Mechanical engineering senior Alejandro Araujo said the event was a nice break because he had just finished an exam and felt less stressed.
"This is a really great event," Hamilton said. "I hope they keep doing things like this in the future."
@ritchie3609 
features-editor.shorthorn@uta.edu