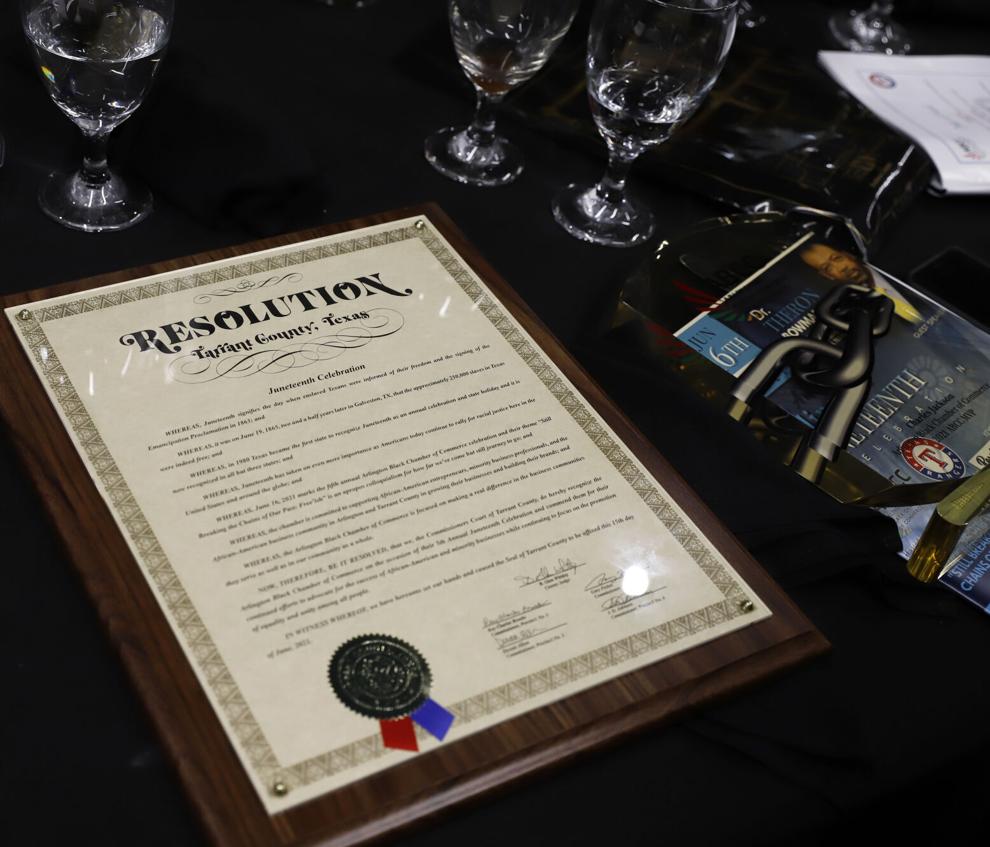 With Juneteenth coming up, Arlington has hosted two events in honor of the new national holiday.
The holiday celebrates African American heritage and signifies the fulfillment of the Emancipation Proclamation.
The first event was the 5th Annual Arlington Juneteenth Celebration which occurred on June 16 at Globe Life Field in Arlington. The event was co-hosted by the Texas Rangers Baseball Club and the Arlington Black Chamber of Commerce. The celebration's main speakers included Theron Bowman, CEO of The Bowman Group; Rev. Michael Evans, Mayor of Mansfield; and Rob Matwick, executive vice president of Business Services for the Texas Rangers Baseball Club. A variety of people attended, including Arlington Mayor Jim Ross and UTA Interim President Teik Lim. Over 300 people attended the event, which lasted three hours.
UTA's Juneteenth Festival was the other event in Arlington this week, featuring Pamela Hill, adjunct professor of African American studies, as the speaker. Students and staff gathered to celebrate Juneteenth at Brazos Park on June 17. This festival included a variety of local artists and dancers who performed, along with free food.