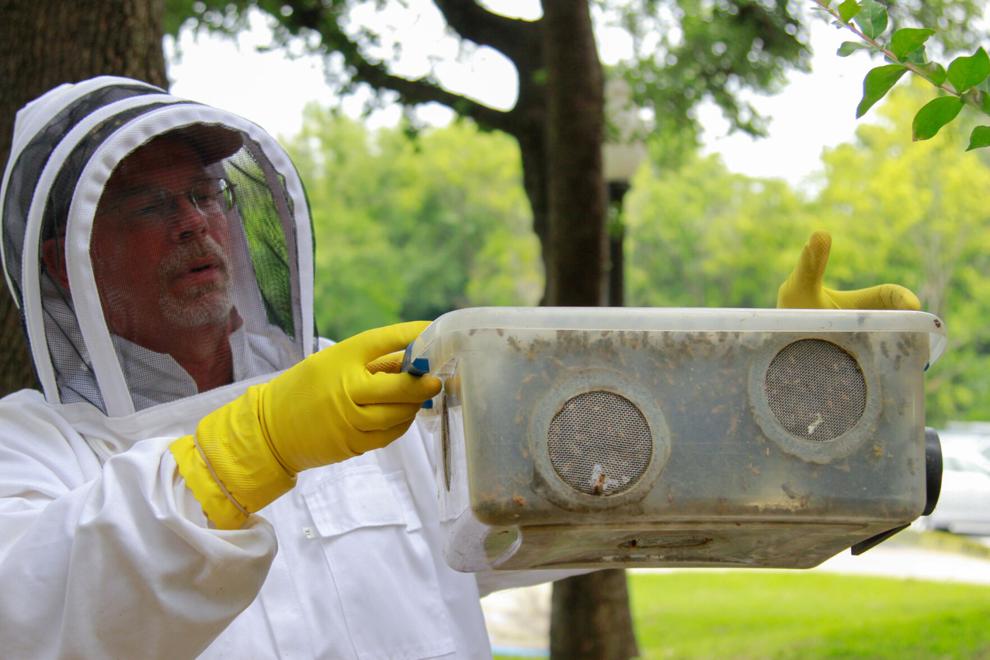 Although 2020 was a challenging year for most, Terry Leggett, Fort Worth resident and UTA alumnus, said COVID-19 didn't have an effect on him as a beekeeper. Leggett doesn't interact much with people, and when it comes to bees, they are always around, he said.
"I didn't worry about it too much," Leggett said.
He has been a beekeeper since 2014. Seeing how well his first feeder mechanism worked evoked a passion for beekeeping in Leggett.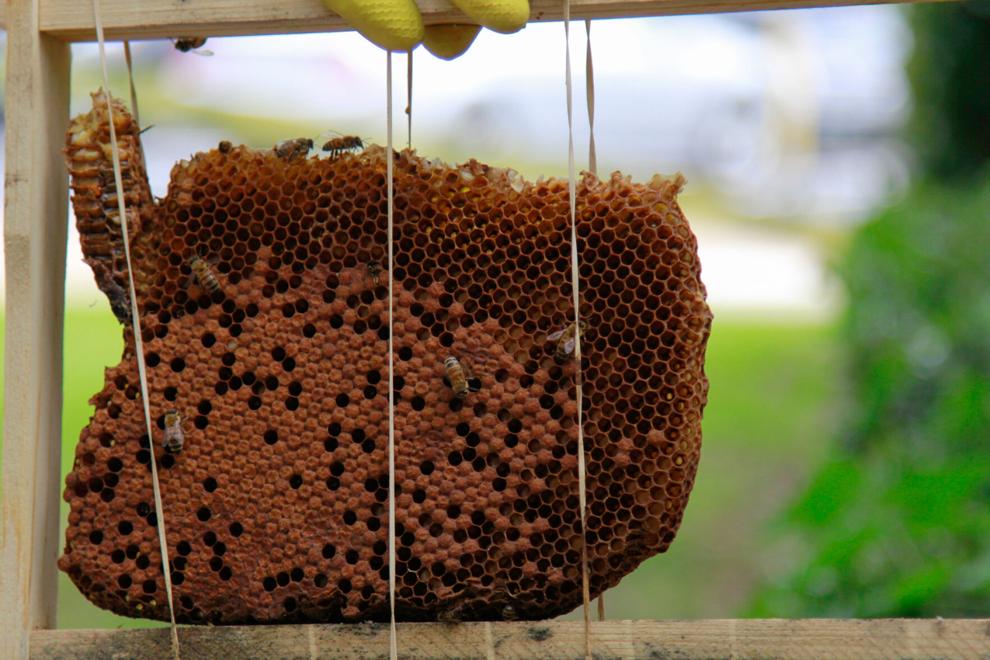 COVID-19 didn't factor into protecting the bees, but the unpredictable weather that hit the Metroplex earlier this year did halt Leggett along with the bees' process.
Leggett lost a total of nine hives during the winter freeze.
Although bees can normally handle extreme weather, Leggett said his hive set up made the bees stay at the bottom, while the warm air rose to the top where the honey was and unfortunately froze the bees. Due to the experiences he faced in the winter, he has already devised a plan for the bees to ensure survival in the cold weather.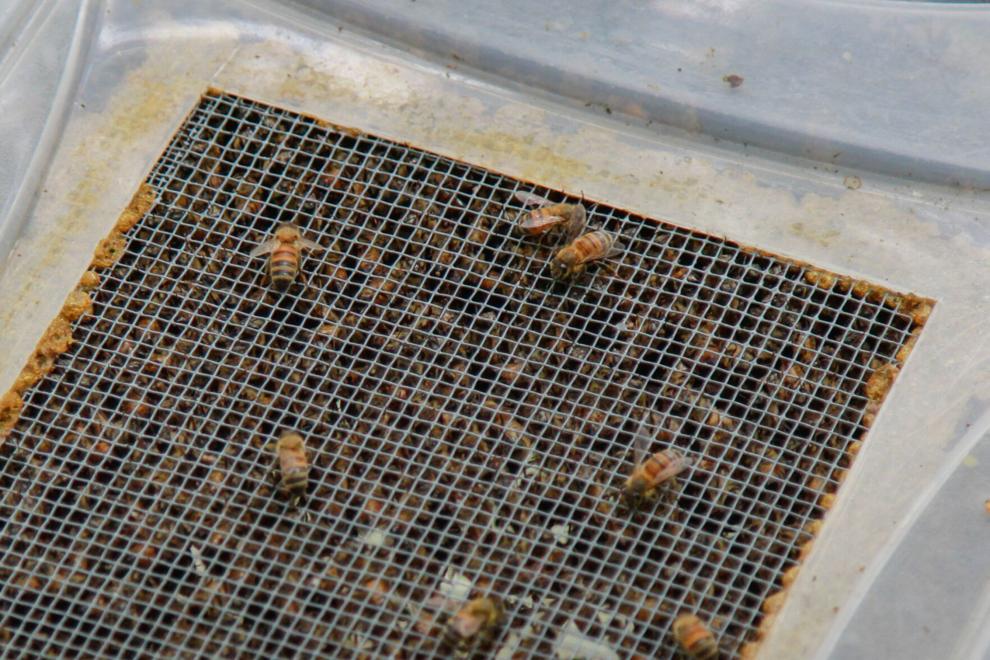 Another challenge the bees faced this year was the frequent rain because bees need nectar in order to build wax.
"Every time it rains, it washes all of that nectar off the flowers," Leggett said.
It usually takes a few days for flowers to rebuild that nectar, but with the frequent showers and no breaks of sunshine in between, bees aren't able to produce the wax that helps them make their special honeycomb.
Whether it's creating a backup plan for inclement weather or providing bees with a home, Leggett's effort to help bees survive shows how much he cares for these vibrant yellow insects.
Colleyville resident Pam Robinson witnessed Leggett's care for bees when contacting him for bee removal. She found Leggett online when she searched the internet for the best way to remove bees. Robinson said Leggett was the first authorized beekeeper she called.
"He came out right away, within 24 hours or so," she said.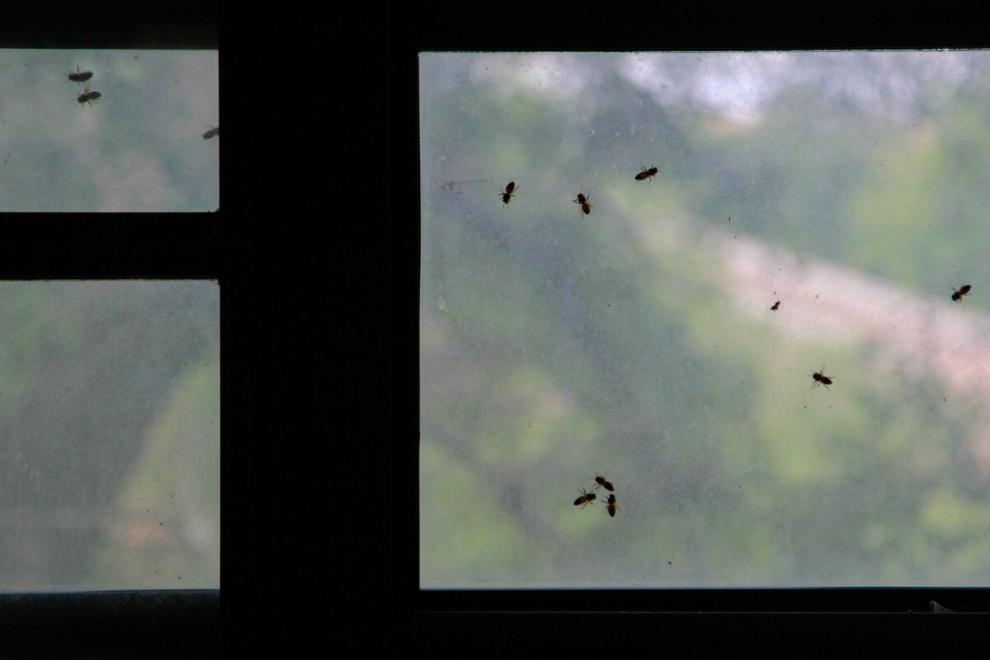 After using a bee removal company in the past, Robinson said she didn't like not knowing where the bees would go after they left. When she needed to have bees removed again, she knew she wanted a more reputable way of doing so, she said.
"I was just trying to do my part for the environment. I know that there's supposedly a bee shortage, and so I just wanted to know they were taken care of and not going to be taken out and destroyed somewhere," Robinson said.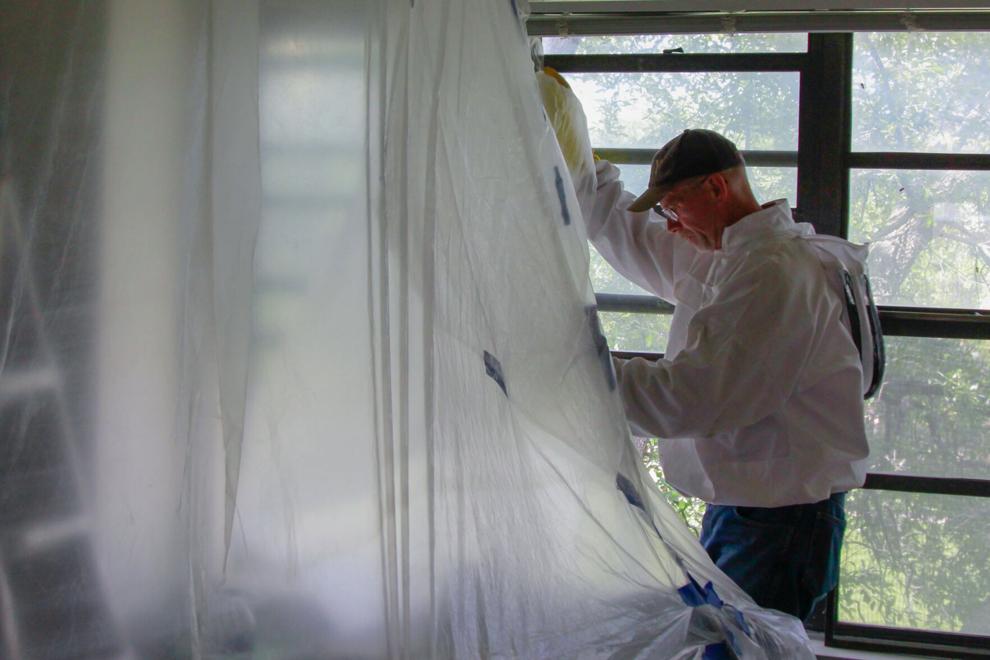 Leggett was very diligent and took his time so he wouldn't harm the bees, she said.
"It was probably two, three, four days that he worked to get them all caught without injuring them," she said. "Very professional, very conscientious, just a top-notch guy."
Leggett said he doesn't do a lot of things other beekeepers do because bees have been doing their process forever, and they know how to do it better than any beekeeper can.
"I do things a little different than some, I'm kind of a naturalist," he said.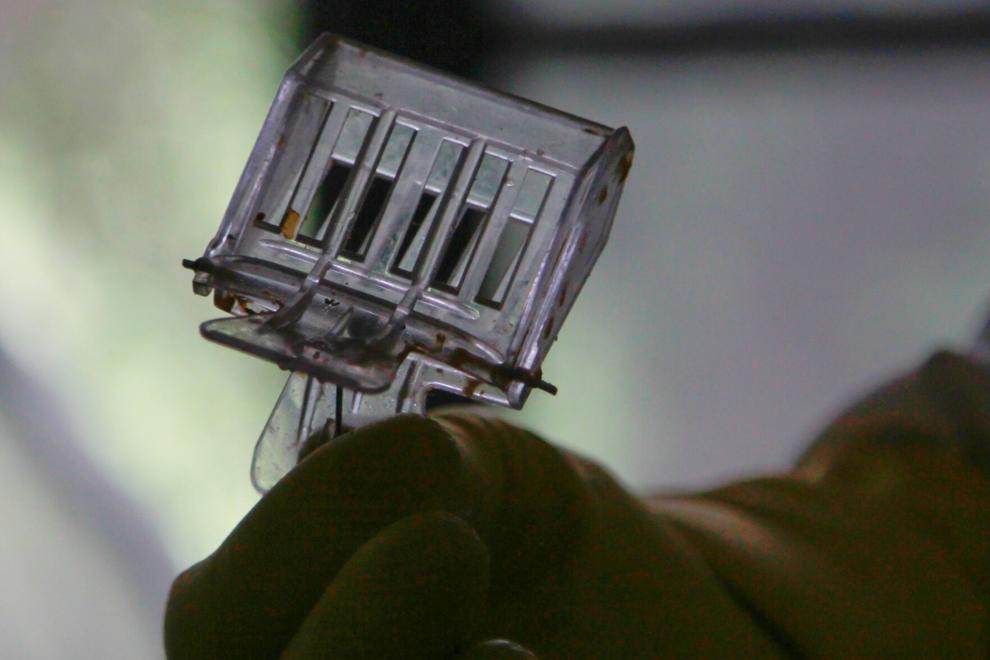 As the summer approaches, bees will search for a new home. Bee swarms occur every year when they outgrow their living space, so the queen bee decides it's time to relocate. Leggett created swarm boxes that provide the bees with a new and safe shelter. He said the bees seem to like his design.
A bee is a protective insect. Leggett said they don't want to sting people because honey bees have a barbed stinger, which means once they sting someone, the bee dies. They only sting when they want to protect their hive, Leggett said.
"Typically bees that have gotten established hives somewhere could care less about you," he said.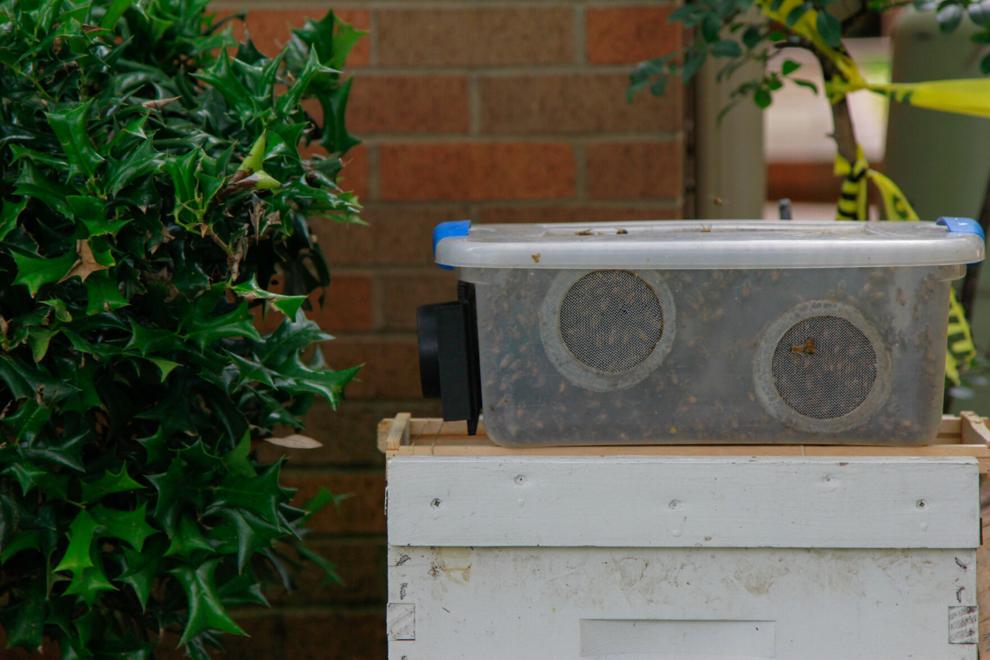 Leggett advises not to squeeze, grab nor pull at the stinger if one gets stung by a bee but to swipe across the stinger with a card or finger nail instead. This is because the stinger is still able to pump venom even without the bee attached, so when the stinger is in one's skin, it is essentially releasing more venom through the skin when it is removed incorrectly.
The beekeeping process is time consuming, but Leggett takes his time so he can save as many bees as possible.
"They're amazing," Leggett said.
@Juliamendoza__