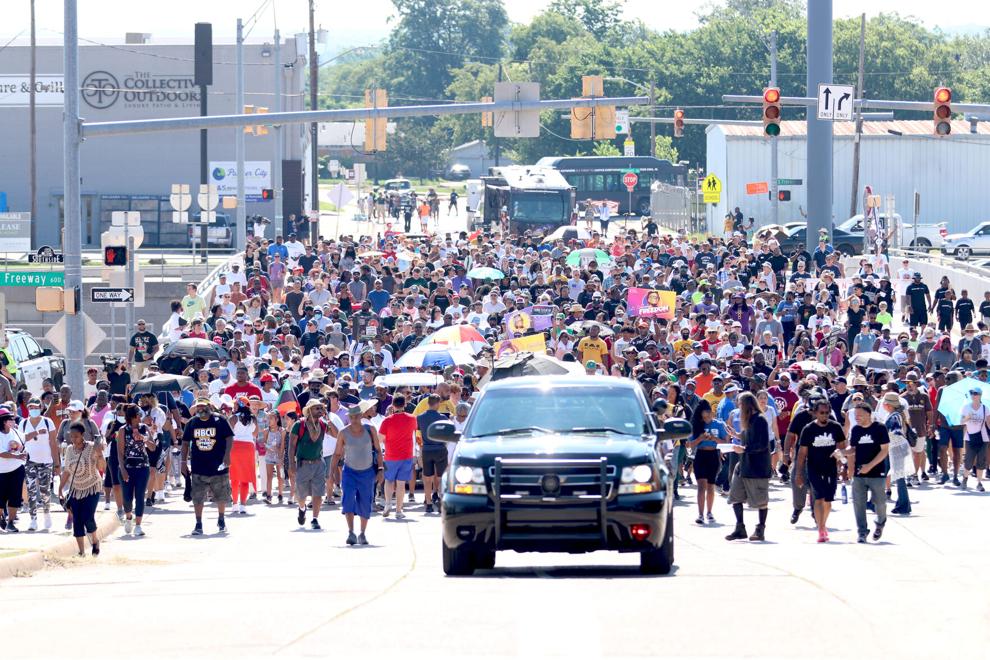 94-year-old activist, Opal Lee marched 2 1/2-miles to raise the Juneteenth flag at the Tarrant County Courthouse on Saturday in Fort Worth.
Starting at 10 a.m., hundreds gathered to march alongside Lee in celebration of Juneteenth, which was made an official federal holiday by President Joe Biden on Thursday. Lee never sat down throughout the march but instead took frequent rest breaks while standing. Music and chants accompanied the crowd along their way through the streets.
Tarrant County officials approved the raising of the Juneteenth flag for the first time since 1976, which was the last time a special flag flew over the courthouse.