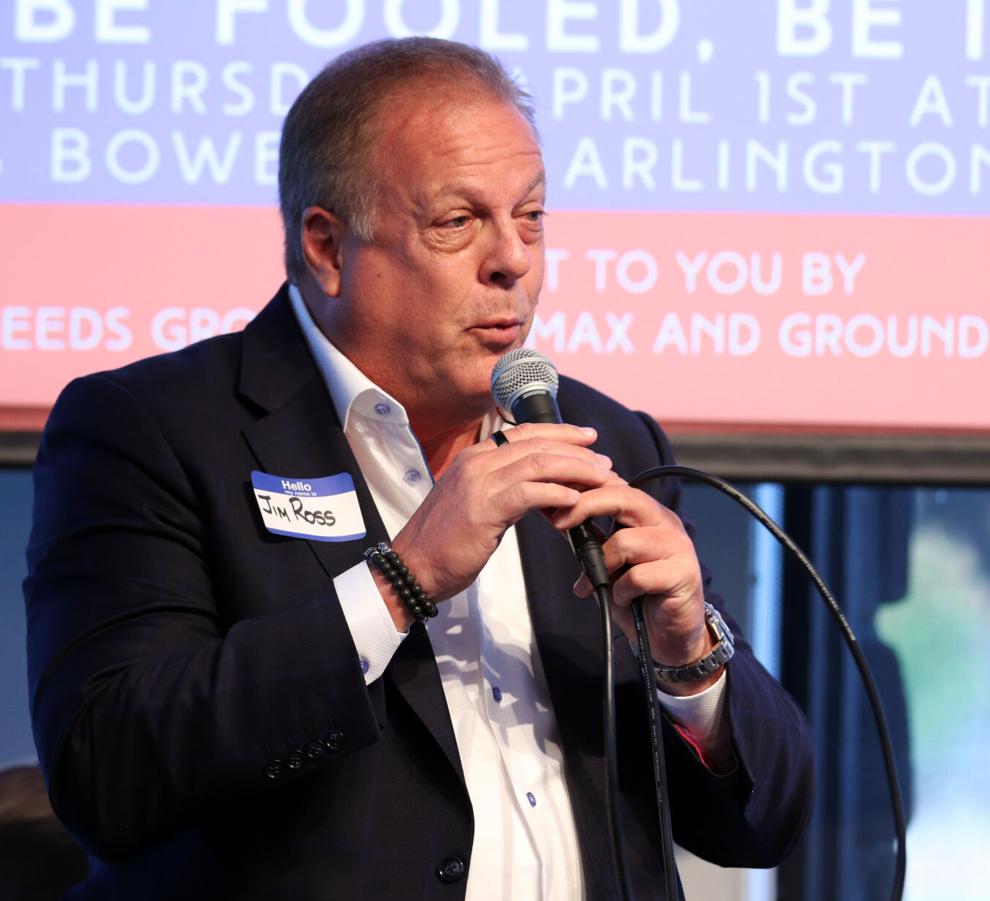 Ruby Faye Woolridge, Arlington City Council member of District 6, dreams of a Black Wall Street in Arlington as there are many Black entrepreneurs who would love to have an opportunity to come together, she said.
"I want [Jim Ross] to maintain the strides that have already been made in our business community, and I want him to expand that into other areas of the city," Woolridge said.
She would also like to see the new mayor start dealing with transportation because Arlington needs to be connected to the Metroplex, she said.
She said the city needs to have a better transportation system to assist its seniors and college students who cannot always depend on family members.
The Arlington community shared their expectations for Ross, who will be sworn into office as the city's new mayor June 29.
Ross served four years in the Marine Corps and 13 years in the Arlington Police Department. He practiced law and founded his own law firm, which has over 30 employees. He is also a business owner, opening Mercury Chophouse, a fine dining steakhouse, in November 2017.
But without any experience serving in the city council, it may take some time for Ross to learn how the council works, Woolridge said.
Kelly Burke, a former mayoral candidate, said he hopes Ross focuses on lowering property taxes.
Strengthening the police department was a part of Burke's campaign, and he expects Ross to provide the police and fire department more resources such as recruiting more staff, better employee benefits and retirement hours.
Arlington resident Cassie Redinger did not vote for Ross because he did not leave a good first impression on her during a Q&A session with four other mayoral candidates, she said.
"At that interview, I didn't like his cockiness, and I just was not drawn to him from the get go," Redinger said.
Redinger would like him to focus on communities like her neighborhood in south Arlington.
"I have not seen anybody from City Hall out in this direction," she said. "I've never heard of any events or anything from this direction."
Redinger said she knows people who are leaving the neighborhood because of the crimes that happened there. Ross needs to continue funding the police department, she said.
She also hopes for better quality of education for students and expects Ross to go to the school board and engage with the parents.
"Whatever it takes to get all the students of [Arlington Independent School District] a better education," Redinger said.
Arlington resident Esteban Blanco expects Ross to continue the legacy of Mayor Jeff Williams and unite the city of Arlington based on his experience in doing business, he said.
Blanco wants Ross to follow through with the Unity Council initiative.
The City Council established the Unity Council to promote greater equity and eliminate racism and discrimination in the city. The Unity Council is composed of 15 members from the city's Community Relations Commission and 15 members appointed by the mayor and council members.
Blanco expects Ross to have conversations with the Arlington Police Department to regain trust from the public as people around the country have protested against the police.
@ritchie3609