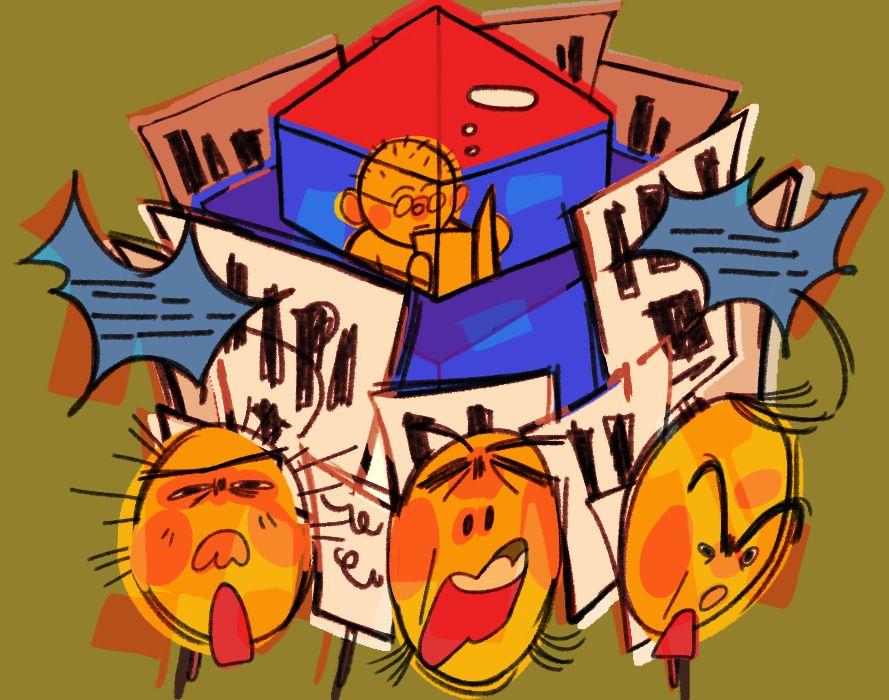 Arlington resident Hayde Montoya said she considers herself an optimistic person, but lately she's been feeling mad as days go by.
As the COVID-19 pandemic continues, people's behavior, attitudes and routines have been impacted.
Montoya, a film junior at the University of North Texas, said she was positive at first that things would go back to normal, but once Denton County issued stay-at-home orders starting March 25, her whole life changed.
She had to move out of her apartment and return home to Arlington due to her parents' concerns; her former routine of living on her own was now gone. Now her new norm is taking care of her younger siblings, work and completing her online classes.
"Whenever my routine tends to get disrupted like this, I always lose focus," Montoya said. "I had everything focused whenever I was on my own and stuff, and now I'm just not doing well."
The idea of being separated from loved ones or losing the freedom to go to work due to social distancing is often an unpleasant situation, said Philip Baiden, social work assistant professor.
Social distancing and isolation can result in an increase in substance abuse, anxiety and difficulty sleeping as well as domestic violence and child abuse, he said.
Baiden said having proper support mechanisms such as someone to talk to during the pandemic can help one cope with the stress and trauma of COVID-19.
"We see that [people] are able to enjoy [self-isolation] for a week or two," Baiden said. "But as time goes on and economic hardships and reality sets in, [people] become impatient and they feel that they want to go back to work."
That is the reason behind protests happening across the country — people want to make ends meet, he said.
Gov. Greg Abbott announced April 27 that the state's stay-at-home order was to expire April 30, with no plans to renew it as his order supersedes all local orders.
Ramón Romero Jr., Fort Worth state representative, said people should be empathetic to those wanting to go back to work.
For those who have lost their jobs, the coronavirus put people in a war-like mentality where they are hungry and scared with no money to buy food, while others fear they might lose everything, Romero said.
When choosing the risk of going back to work or reopening a business, everyone's focus should be on how to ensure the safety of their customers and employees, Romero said.
He said personal behavior has changed since the pandemic began. For Romero, he now carries a Purell hand sanitizer in his truck at all times.
"Every time I get in the truck I put it on," he said. "Every time I get out of the truck I put it on because I don't want to have my hands near anything," he said.
@david___a23