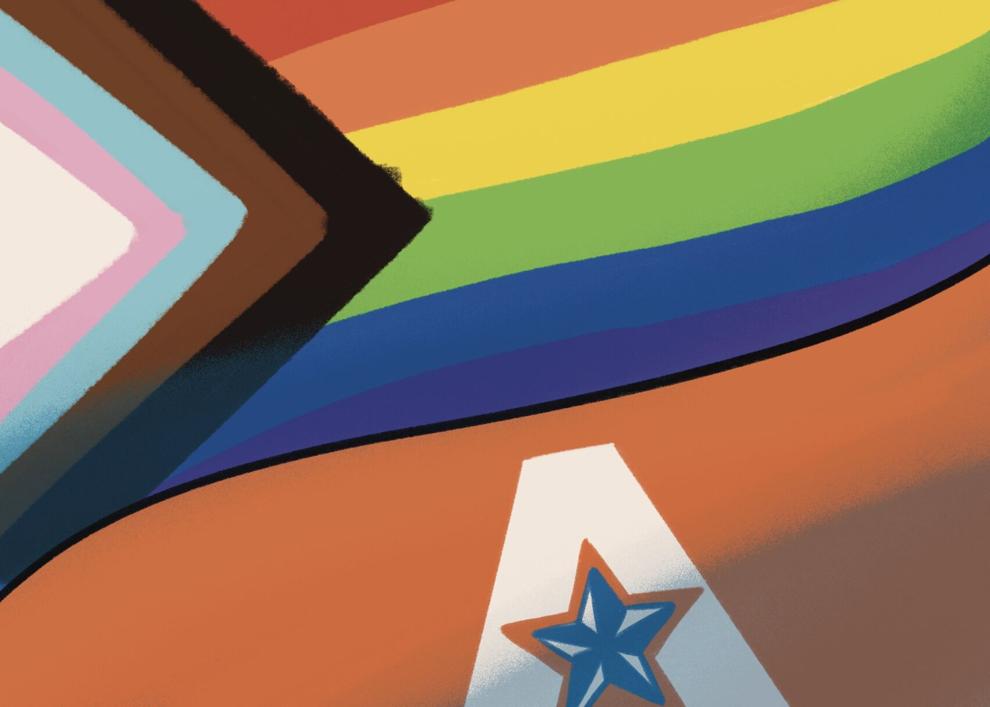 UTA's LGBTQ+ Program provides various resources for the queer community on campus, helping students feel seen, heard and understood.
The program works to create a sense of belonging and inclusion for people from different backgrounds, gender identities, sexual orientations and expressions. One of the program's goals is to create a healthy and welcoming environment for queer students.
Recently, UTA was ranked five out of five for LGBTQ+ representation. For the first time in UTA history, the university was able to make the Campus Pride Index, a database for LGBTQ+-friendly campuses, according to previous Shorthorn reporting.
Broadcast communication freshman Saige Strodtman said as part of the LGBTQ+ community she feels welcomed at UTA. She said the program creates a safe space for people to be their authentic selves through one of their most important times of their lives. 
"It's a very welcoming and diverse environment, people here aren't afraid to embrace new cultures, new identities," Strodtman said. "Everyone tries their best to be understanding and learn from each other."  
As a part of the LGBTQ+ Program, Pride Peers are undergraduate students who help create an unprejudiced, nonjudgmental and opening environment for queer students on campus.
Emilio Infante Hernandez, art education sophomore and LGBTQ+ Pride Peer said as a peer, his role is to uphold the three pillars that his role falls under including education, support and advocacy.
Hernandez came from a family who had trouble wrapping their heads around what it means to be in the LGBTQ+ community. He said healing from that and helping others find their identity is rewarding to him.
"In a way, it's helping me heal and be the advocate I wish I had," Hernandez said.  
Biomedical engineering freshman Jaxson Lloyd said they feel welcome because the LGBTQ+ advocates make them feel seen and heard. They said Pride Peers help the community feel comfortable with themselves.
"They make people not as scared, because it can be scary being different," Lloyd said.
The LGBTQ+ Program also offers educational services such as how to be a Maverick Ally. An ally is an individual with knowledge or skills to confronts injustice and advocates for equality, supporting everyone's identities and expressions who experience discrimination, according to the program's website.
The program's staff provide many resources for students to be equipped with support, tools to succeed and to feel welcomed in the UTA community. 
"Finding a place where you can be authentically yourself, finding a place where you can use your voice and express how you feel without being judged, without the fear of being hurt, I think that's important for us," said Hernandez. 
@joangtz_