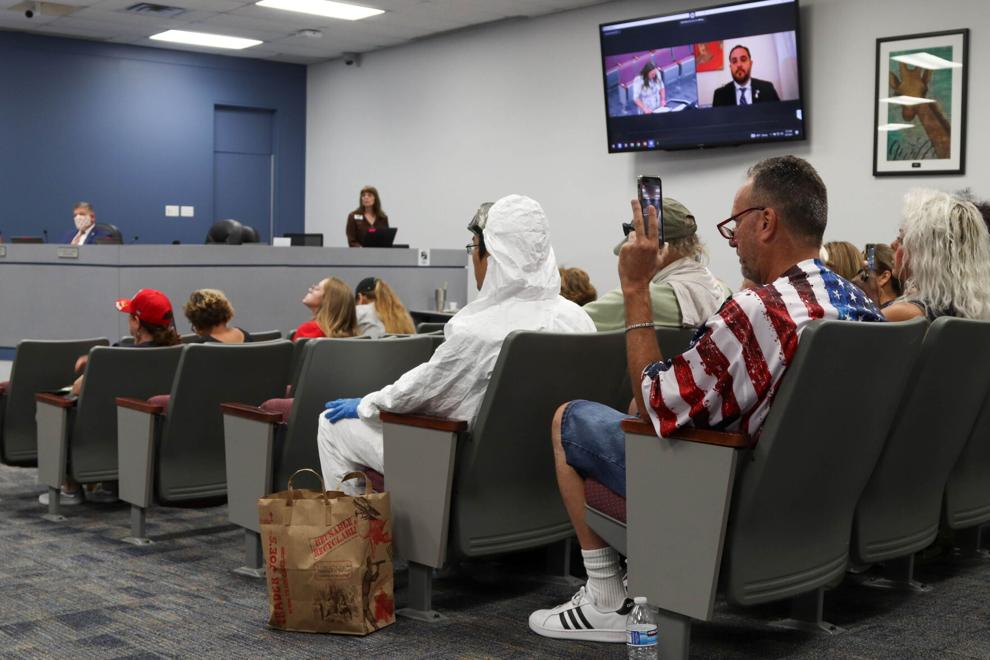 Weeks after Arlington Independent School District opened its doors to students, the mask mandate debate remains contentious in the community.
Gov. Greg Abbott issued an executive order May 18 prohibiting governmental entities like school districts from requiring masks.
School districts like Mansfield and Arlington followed the order and dropped the mask requirement, while Dallas and Austin districts resisted the executive order and continued with a mask mandate.
AISD announced in a press release Aug. 13 that they considered filing a lawsuit against the governor, but the board of trustees voted to set the issue aside, with two against and five in favor during the Aug. 19 school board meeting.
Arlington resident Cristina Lemke has two sons attending Fitzgerald Elementary and said there should be a mask mandate because it's impossible to keep every sick child at home, and some might not even be aware they've been infected.
"When my kids are in school, the adults that are there, part of their job is to keep them safe, and right now it does not feel like that's what's happening," Lemke said.
Arlington resident Holly Torres, who has a son attending an elementary school in AISD, said she's concerned her son will become infected and pass it to her immunocompromised mother.
"I don't want a situation where we, my husband and I, leave our kids parentless," Torres said.
She hopes the district will reconsider enforcing the mask requirement, she said. The district's hands are tied because of the governor's executive order, so she knows it's hard for the district to make a decision.
As of Sept. 13, AISD has reported 1,837 student COVID-19 cases, 248 staff cases and seven visitor cases, according to the district website.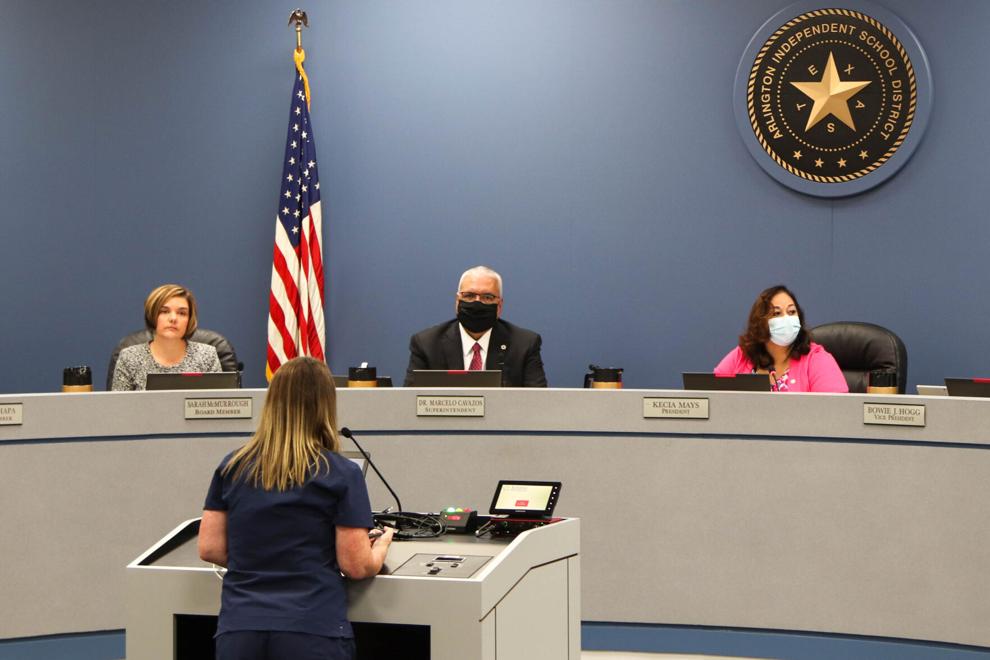 Arlington resident Kim Worley asked the district's board of trustees to stop trying to defy the governor's orders and take away freedom. It's exhausting and not fair, she said at the Sept. 2 school board meeting.
Children have to wear masks even in the bathroom, Arlington resident Marysol Fritz said. And germs would accumulate throughout the day. Fritz said they're breathing "snotty nastiness" in the masks.
"At what point in life did anybody think we were going to have to fight for our children to breathe fresh air?" Fritz said.
She said she doesn't know how anyone can rationalize masking their child. Children don't even wear them correctly; people wear them with their nose exposed because they can't breathe, she said.
Anita Foster, executive director of communications and marketing for the district, said she isn't sure there's been a time in history that's been more challenging for the business of public education. There's been a variety of opinions, and the district welcomes that, she said.
The crux of the conversation isn't about mask mandates, she said. It's about local control.
"We will do, and continue as we've done since the beginning of the pandemic, everything we possibly can to put safety number one," Foster said.
@MANDYHUYNH12