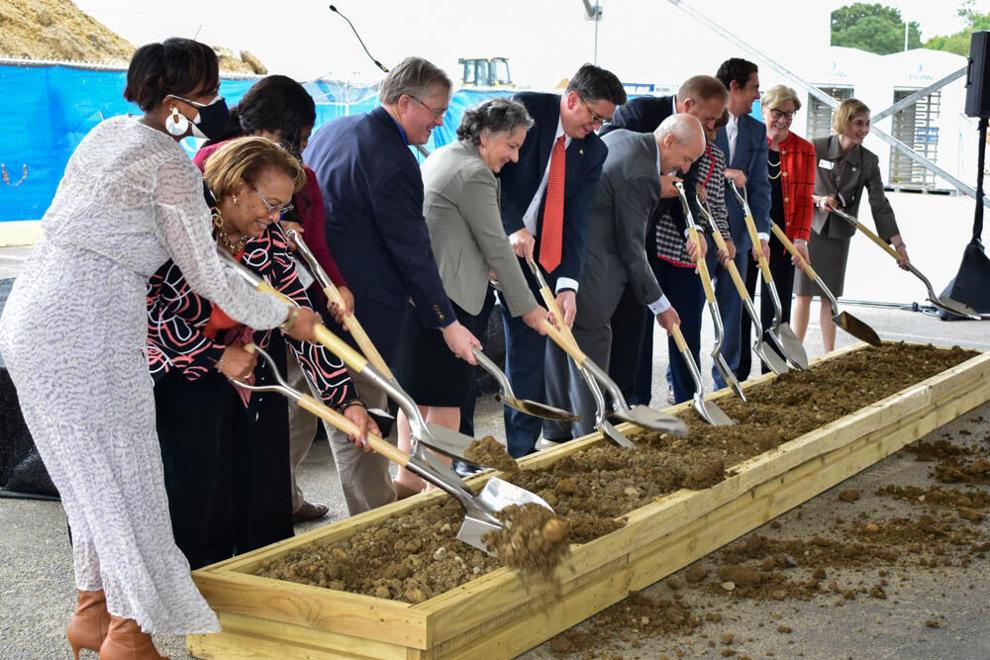 Loews Hotel & Co. broke ground on the $550 million Loews Arlington Hotel and Convention Center on Tuesday morning. Mayor Jim Ross, former mayor Jeff Williams, city council members and local business leaders joined executives from the company to mark the occasion.
The site of the project is located between Globe Life Field and AT&T Stadium at 698 Nolan Ryan Expressway. The hotel is expected to be completed in 2024 and will be connected to the first Arlington Loews Hotel & Co. property, Live by Loews, via a sky bridge. Loews Hotel & Co. financed the venture with their own capital and a $300 million loan from MetLife Investment Management.
"Loews Arlington Hotel and Convention Center will allow us to capitalize on what we do best – combine a unique meetings and events destination with a best-in-class leisure resort," said Jonathan Tisch, Loews Hotels & Co. chairman and CEO. "This significant investment further underscores our confidence and commitment not only in the great city of Arlington, Texas, but also in the strength of the travel and tourism industry and our belief in the recovery of post-pandemic travel."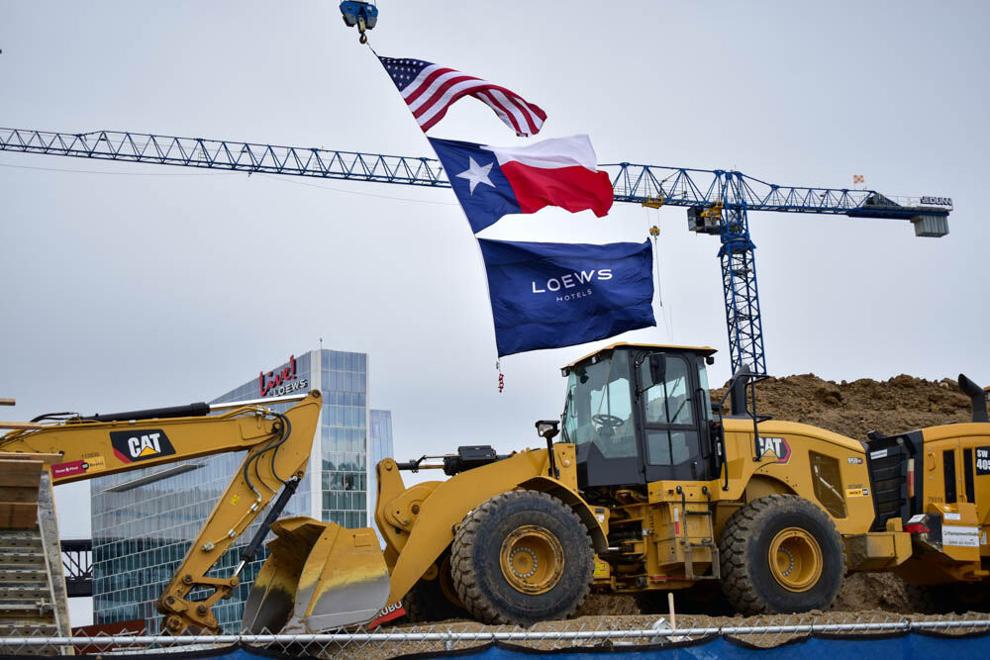 The hotel will be a full service resort and will feature 888 guest rooms and suites, 200,000 square feet of indoor meeting space, five food and beverage outlets, two pools, a man-made beach and an event lawn, according to the release.
The project is part of phase two of the development of Arlington's Entertainment District, which will also bring a new 280-unit mixed-use residential building, 100,000 square feet of retail, entertainment and coworking space, new 200,000-square foot corporate office headquarters and a 1,900-space parking garage, according to city of Arlington press releases.
Alex Tisch, Loews Hotels & Co. president, said his company's goal for Arlington is to join cities like Las Vegas and Orlando, Florida, as one of the premier family, sports and entertainment destinations in the country.
@ColeKembel