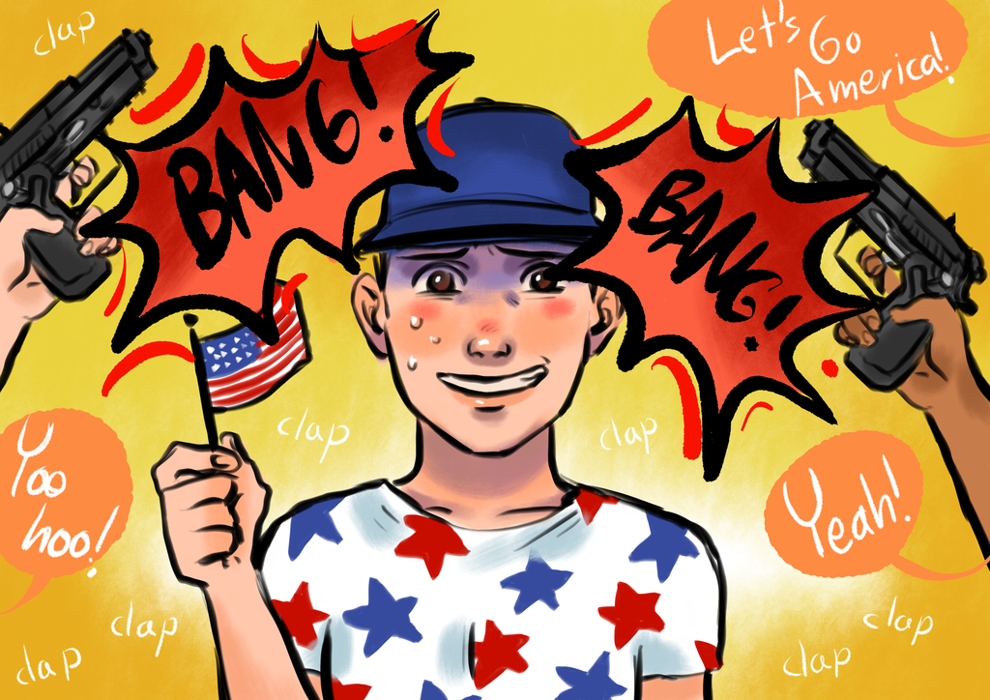 The recent rise in gun-related incidents over the Fourth of July holiday weekend once again sparked conversation within the community on gun control and violence.
The Gun Violence Archive, a nonprofit that provides data about gun-related violence in the U.S., recorded 259 deaths, 656 injuries and 17 mass shootings over the holiday weekend between July 2 and July 5. The nonprofit tweeted that the 14 mass shootings from July 2 to July 4 are the most of any weekend in 2021.
The number of crimes involving gun violence during the holiday stems from drug and gang-related crimes, Criminology associate professor Seungmug Lee said. Another factor is the increased amount of people outside during summer.
When Gov. Greg Abbott signed House Bill 1927 into law on June 16, allowing Texans to possess handguns without a license or training starting Sept. 1, residents responded with mixed opinions.
"I don't really know why everybody's freaking out about it because basically half the country already has that in place," finance junior Ethan Holland said.
Texas is the 21st state to pass such a law, according to the state Senate website.
The soon-to-be law would allow open carry, meaning there will be no requirement to carry a gun specifically in a shoulder or belt holster.
Holland said he is opposed to strict gun control because places that have it, like New York City, are dangerous.
Strict gun control laws make it difficult for average citizens to own guns to protect themselves, but those laws don't affect the black market for firearms, he said.
"So all that gun control really just puts more firearms into the hands of who knows who," he said.
Marco Rosas, executive director for the Tarrant County Democratic Party, said open carry isn't a good idea. There should be more safeguards in place for firearms, such as gun safety training and licenses for owning guns, he said.
More precautions doesn't mean taking away someone's right to bear arms, Rosas said.
"It adds another failsafe and adds more safety for not only that person, but everybody else around them," he said.
Holland's family owns firearms and it makes him feel safe, especially coming from a missionary family where his dad is out of town often, he said. Holland is also out of the house often because of school, so knowing his mom is armed reassures him.
Rosas said people who openly carry guns automatically have a target on their backs because criminals tend to target them first since they are seen as the biggest threat.
Gun violence is a unique American phenomenon in the public health and safety sector, issues that aren't present in other countries, Lee said.
"It's very sad, and we have a long way to [go to] discuss or set up the policies to deal with this American problem," he said.
@MandyHuynh12