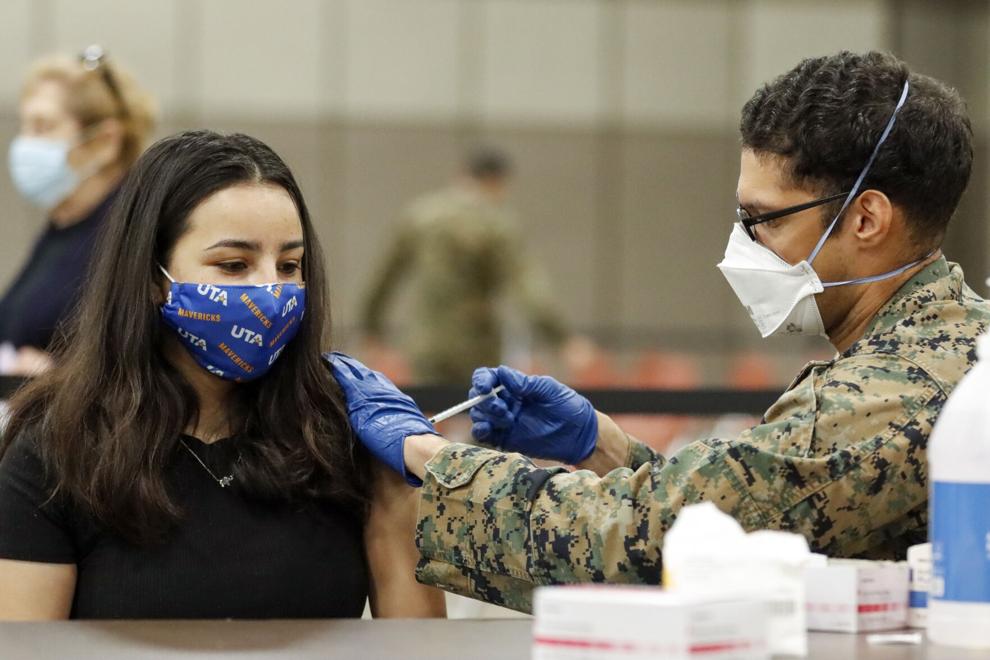 UTA students who received COVID-19 vaccinations said they feel lucky, and getting the vaccine is the first step to have everything back to normal. 
The Texas Department of State Health Services announced all Texas adults age 16 and older are eligible for the COVID-19 vaccination starting March 29. The state has administered about 12 million vaccine doses, and about 4 million Texans are fully vaccinated. 
Social work senior Connor Nickerson said he got the vaccine Jan. 2 because he volunteers for a hospice agency.  
"They had an extra dose that no one signed up for, so I was able to get in on that list and get it," he said. "I was incredibly lucky, incredibly grateful."  
Nickerson received the Moderna vaccine and got his second dose Jan. 30.  
"We need to reach herd immunity, and I think the only way that that's going to happen is if people get vaccinated," Nickerson said. 
He said he was not hesitant about the vaccination because he trusts science, not things he sees on social media.  
Nickerson experienced a small fever after the first dose of the vaccine, and his arm hurt for two or three days. However, he said he did not experience any side effects from his second dose.  
"I wasn't that upset by it cause that means that your body is letting it work," he said.  
Journalism senior Rebekah Stepanian said she signed up through multiple vaccination sites because people can get vaccinated without regard to their current home address. She ended up getting appointments with both the Tarrant County and the Burleson registrations.  
"I think the only chance we have of going back to normal is if we all get vaccinated," Stepanian said.  
She got the Johnson & Johnson's single-dose vaccine March 10. 
She said she started having bad body aches the day she got the vaccination. Soon after, she got a bad fever and had chills for three days. She does not have a good immune system, but has never experienced such side effects from a vaccine specifically, Stepanian said.  
Stepanian takes care of her grandmother, so she said it was important for her to get the vaccine.  
"Even if the vaccination did have some problems, I felt like I was willing to make that sacrifice so that I could continue to see her and keep her safe," she said.  
She also works at the Dance Academy of Mansfield and teaches classically trained dance for toddlers through high school students, she said. Since this falls under child care, this could be why she got the vaccination just three or four days after registration.  
Stepanian said she understands the importance of staying quarantined, but she has seen how her younger students have suffered from it and want to get things back to normal.  
History senior Asma Saleh received her first Moderna vaccination dose March 23. Saleh said she did not sign up for the vaccination, but she was at a CVS that evening and received a dose that someone else did not show up for. She plans to get her second dose in late April, Saleh said.  
According to the Texas Department of State Health Services, more than 9,000 COVID-19 doses have been wasted as of March 26. Over 2,000 of them were thrown out due to being spoiled. 
Kaylie Le, public relations and advertising junior, said she is still skeptical about the COVID-19 vaccination and will wait to see the side effects happen to the other people before getting the shot. 
"Just like any new vaccine, you're gonna be hesitant about what's in it, how you're gonna feel, how the side effects will affect you," Le said. 
Le said she feels the COVID-19 vaccine was developed rather quickly, and the pandemic has only been around for a year.  
No one knows if the vaccine has different effects on different people, she said.  
Le lives with her boyfriend, who she said is much more open toward the vaccination. However, she encourages her boyfriend to sign up for the vaccination if he wants, Le said.  
"We do enjoy going out a lot, so that's something that we have to take into consideration as well, to not be selfish," Le said. 
Saleh said there's always going to be skepticism around vaccines, and no one will know the real side effects for many years. However, Saleh said she is not waiting to get the vaccination since COVID-19 can affect her now.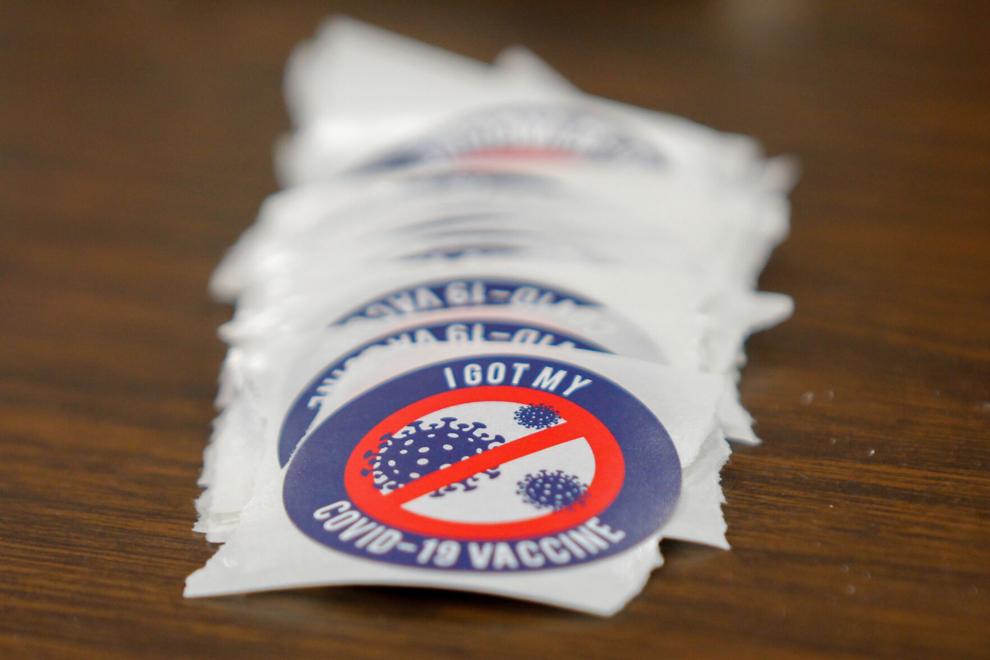 Saleh said she was nauseous and threw up the first two days after the vaccination. Then, she had a migraine and ran a fever. She said she feels better now.  
The risk of getting COVID-19 and experiencing the aftermath is so much worse than what she went through those past two days, she said.  
"The side effects from the vaccine are nothing compared to COVID," Saleh said.  
Nickerson said he is still cautious after the vaccination. However, he feels more comfortable hanging out with other people who have been vaccinated, he said.  
The chance of getting contracted with COVID-19 is always there even after vaccination because nothing works perfectly, Nickerson said. But taking the proper steps may minimize that chance.  
Le said she thinks people can still contract COVID-19, even after vaccination. 
It is just like the flu, she said. The flu shot does not guarantee anybody from not getting the flu. 
Stepanian said although she still wears a mask, she feels a lot less nervous about hanging out with her family or eating out after the vaccination. 
"I would like to not have to continue social distancing and wearing these masks forever," Stepanian said. "And so, I think again, I felt like the only way to maybe have a chance at going back to normal would be to get everybody vaccinated."  
@DangHLe