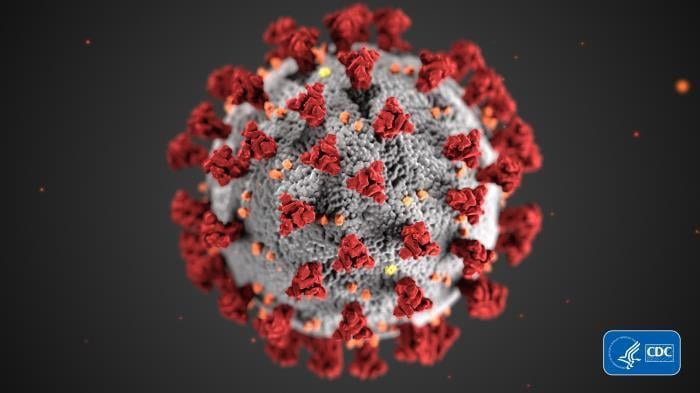 As a new coronavirus named COVID-19 spreads from its origin point to different countries, efforts by Tarrant County Public Health department and UTA have aimed to prepare and protect locals if the virus were to arrive. 
According to the Centers for Disease Control and Prevention website, the virus is a respiratory illness first identified in Wuhan, China. Since its detection, the coronavirus has been confirmed in 26 countries, including the U.S., Spain, Russia and Canada as of Tuesday. There have been over 1,000 deaths worldwide as well. 
More than 300 people are under investigation across the U.S., with 12 cases confirmed positive in six states, including California, Washington, Illinois and Wisconsin. 
The CDC website states that patients with the coronavirus will display symptoms including fever, shortness of breath and coughing. 
The coronavirus hasn't directly impacted the campus, but several offices have been involved in monitoring the latest guidance, coordinating activities and planning, chief communications officer Joe Carpenter said. Offices involved include Student Affairs, Academic Affairs, International Education, Health Services and Emergency Management. 
According to a previous Shorthorn article, UTA suspended all university-related travel to China on Jan. 31. The announcement came after three major airlines announced the suspension of flights to and from China's mainland. 
The UTA International Oversight Committee will review any university-related travel requests to China, according to the article. Each request will be informed by the CDC and U.S. Department of State's latest recommendations before being evaluated on a case-by-case basis, Carpenter said. 
Faculty and staff who previously planned to attend conferences or recruitment activities in China have canceled or postponed their trips, Carpenter said.
"UTA's top priority is to protect the health and safety of students, faculty, staff and visitors," he said. "The university will continue to implement processes that are consistent with the latest UT System, CDC and state department protocols and as the situation develops." 
The university is evaluating all previous travel and are advising anyone who may have traveled to an affected area about self-imposed quarantine.  
Faculty, staff and students are encouraged to reach out to the Office of International Education with any questions and information on available resources. 
"We are mindful that this developing situation may have an impact on many members of our UTA community and their families," Carpenter said. 
Assistant biology professor Joseph Boll compared the coronavirus to the common influenza virus since both are RNA viruses and display similar symptoms.
The coronavirus most likely underwent an antigenic shift, meaning it largely shifted its genetic material, which allowed it to shift from humans to animals, he said. 
Symptoms of the virus can appear between two to 14 days, which is a long incubation period,  Boll said. During that time, an infected person could spread the disease before their symptoms are noticed.
He recommends people wash their hands, avoid sick people and call in sick if they're not feeling well.  
"It's not a big concern here in the U.S., at least not yet," he said. "If these cases continue to multiply like they have been, it can be worrisome, although over the past couple days I think it's kind of stabilized."  
The spread rates of viruses such as the flu and SARS typically peak around February, Boll said. He anticipates that will happen with this coronavirus as well but hopes it will go away in a couple of months. 
According to Tarrant County Public Health's website, the department is communicating with local hospitals to ensure patients are tested based on CDC recommendations. 
Tarrant County Public Health department is working with the CDC to assist in housing travelers from China who arrive in the Metroplex, said Richard Hill, senior public information officer. The CDC will perform screening assessments, and the department will monitor symptoms of patients. 
Hill said Metroplex residents coming from China who are not designated as high-risk will be sent to their home where they will be monitored by the department staff in isolation. 
@colby_farr