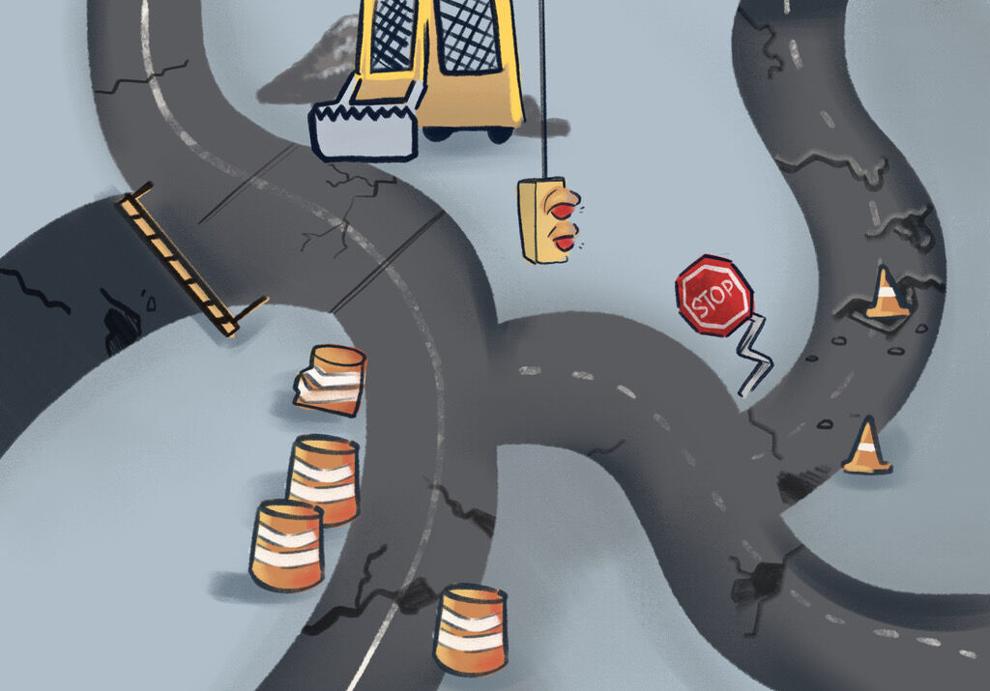 The city of Arlington is rebuilding five residential streets in east Arlington, and starting in July, residents might experience some disturbances during construction.
Residents can expect water shut offs, single lane closures and possible driveway closures, said Ella Reinert, civil engineer for Arlington's Public Works and Transportation department, in a project video. Residents will be given a written notice on their doors a minimum of 48 hours before a disturbance. Water outages will only occur for one to two hours, and essential services such as trash, recycling and mail will continue as usual.
The city anticipates the project's completion by March 2022.
The streets planned for construction are:
Brookshire Street (from Carter Drive to Greenway Street)
Catalo Lane (from Carter Drive to SH360)
Hensley Street (from S. Collins Street to Moore Terrace)
Randolph Street (from Sunnyvale Drive to Lackland Street)
Stonegate Street (from Carter Drive to Buena Vista Drive)
This project is part of the city's program to rebuild deteriorated residential streets that are beyond repair. Residents approved the funding in the 2018 bond election for street improvement, allocating $137 million into rebuilding the streets, according to a city press release.
Rebekah Chojnacki, Arlington resident and UTA honors college assistant director, said the roads needed some improvement.
"I know the city [has] worked on improving several of [the streets], so it's gotten better," Chojnacki said.
Before the improvements, some streets were paved over and bumpy, she said.
Small damage like cracks and potholes could be repaired, but in the long run there won't be enough original structure to maintain, said Warda Ashraf, civil engineering assistant professor.
"It's just not economically profitable to keep repairing it," Ashraf said.
One of the improvements planned is changing the asphalt roadways to concrete, according to the press release.
Concrete is stronger than asphalt, which means the road can be grooved to become a durable skid-resistant surface, improving vehicle safety, said Raad Azzawi, structural engineering and applied mechanics associate professor.
Concrete has a life expectancy of at least 50 years and also fairs better in warmer weather compared to asphalt, which shows signs of damage in warmer climates, Ashraf said.
Other renovations include stormwater drainage and water and sanitary sewer infrastructure, according to the press release.
Amber Raley, urban planning and public policy instructor, said it's important that the city improve the stormwater drainage as roads are being rebuilt because better drainage would reduce chances of flooding in the streets.
More improvements include streetlights, rebuilding driveways to the right-of-way and construction of sidewalks, according to the press release.
"It's exciting that they are renovating the roads. So there will be some problems or inconvenience when they are doing the construction, right," Ashraf said. "But eventually it's for our own benefit."
@MandyHuynh12