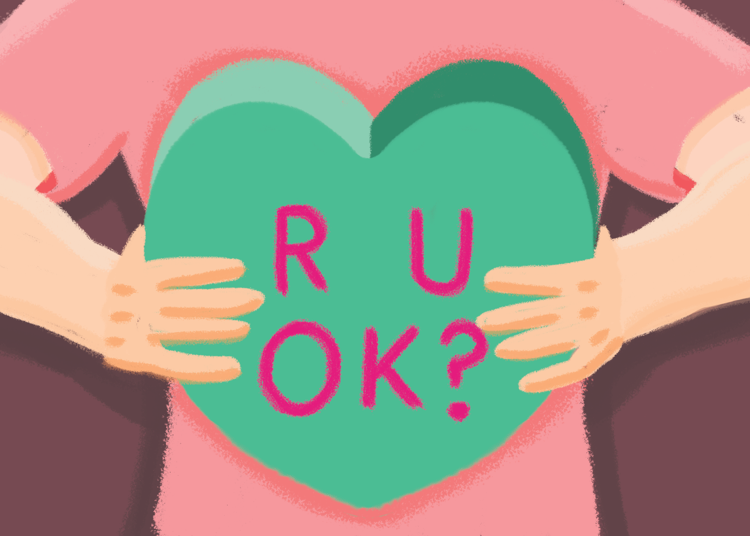 With the feeling of loneliness in adults at an all-time high, holidays like Valentine's Day can leave us or our friends with an extra sting of dejection.
According to a 2020 Cigna report on loneliness, 78% of Gen Zers, 71% of millenials and 50% of baby boomers reported being lonely.
It's important, particularly during holidays like these, to reach out and check in on your loved ones.
The ways that people react to celebrations of love and companionship vary. Some of us find Valentine's Day a good reason to celebrate with a significant other while others find it trivial. Some of us can take a single Valentine's Day in stride, while others prefer to ignore the celebrations all together.
But for some, Valentine's can be a difficult or even painful time, consumed with loneliness, depression or anxiety because of the expectation to be partnered and in love.
And as we head into spring, suicide rates begin to spike up to their highest point of the year, according to the Centers of Disease Control and Prevention.
Loneliness can consume us all and is considered to be at an "epidemic" level, according to the Health Resources and Services Administration.
But there are actions that we can take to combat loneliness that go beyond pursuing a romantic relationship.
According to Robin Dunbar, a University of Oxford psychologist, most people need about five people to share close bonds with, not just one.
So for a holiday in which we value relationships, this time of the year is a good time to spend strengthening the relationships we have with our friends.
Reach out to your friends this Valentine's Day — the ones that do and the ones that don't have plans — and see how they're doing in the different aspects of their lives. Consider setting up a time to spend together and break away from feeling alone.
As holidays come and go and we juggle the different responsibilities that life brings, the actions we take to strengthen our relationships with our friends this Valentine's Day can have positive results that go beyond the red roses and heart-shaped candy.
The Shorthorn Editorial Board is made up of opinion editor David Silva Ramirez; editor in chief Brian Lopez; news editor Rocio Hernandez; multimedia editor Anna Geyer; Jacob Reyes, life and entertainment editor; Amanda Padilla, life and entertainment reporter; and copy editor Andrew Walter.