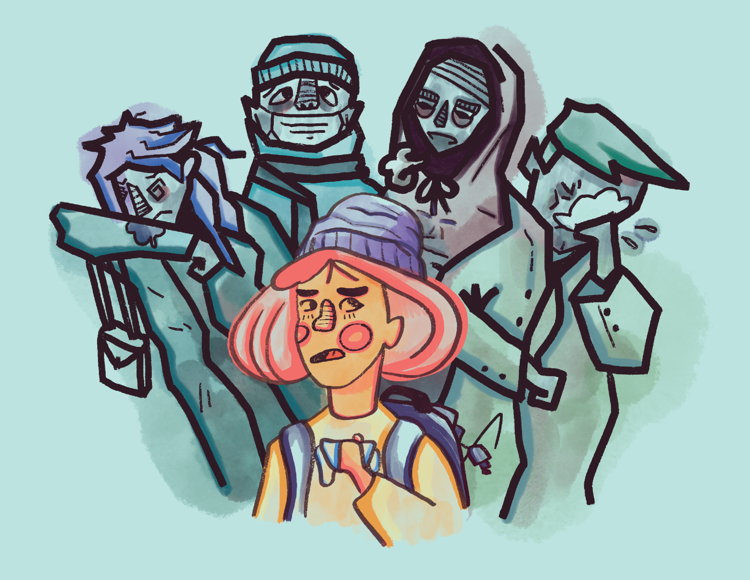 Every day a new update on the deadly coronavirus, originating from the Chinese city of Wuhan, draws a mounting cause for concern. As of Tuesday, there were more than 43,000 confirmed infections and over 1,000 deaths spanning 26 countries, with 12 cases in the U.S.
The virus was labeled a Public Health Emergency of International Concern by the World Health Organization, and the Centers for Disease Control and Prevention placed it at its highest travel alert level.
The response to the virus has touched every aspect of our lives, from American, Delta and United airlines canceling flights to China, to several infection scares in North Texas and UTA canceling official university travel to China.
The coronavirus is an issue, and its human-to-human contact transmission and increasing death toll warrant precaution and proactivity. What the virus does not warrant, however, is panic or racial prejudice.
The global situation may get worse before it gets better, but panic helps no one take the necessary steps to combat the virus.
There are a variety of things we can do to alleviate the situation.
The most important thing one can do is be informed. Keep up with trusted news sources and world health reports. Find out what your local government is doing. Tarrant County's official website provides information regarding the virus on global and local levels, while UTA has released university-wide statements regarding their actions to prevent the spread of the virus.
Familiarize yourself with who are the most vulnerable and what you can personally do to curb the spread of the virus and any other major disease.
According to WHO, older people and people with preexisting medical conditions, such as asthma, diabetes and heart disease, appear to be more vulnerable to becoming severely ill with the virus.
Although there are no specific medicines to prevent or treat the coronavirus, the CDC recommends everyday preventative actions to stop the spreading of respiratory diseases, such as washing your hands often with soap and water, avoiding close contact with people who are sick, covering your cough or sneeze with a tissue, disinfecting frequently touched surfaces and more.
But when taking that preventative care it's crucial to keep your assumptions in check.
Yes, the virus originated in China, and the majority of its victims are Chinese. But acting a certain way toward someone with Chinese heritage for the sake of a perceived sense of safety is unnecessary and offensive.
According to the Anti-Defamation League, extremists have used the fears surrounding the coronavirus story to promote conspiracy theories and racism. It's important that we don't fall along with that.
Yes, the manner in which the coronavirus is shaping our world is concerning, scary even. But we should not fall into unreason, racism and scandalism over it.
The Shorthorn Editorial Board is made up of opinion editor David Silva Ramirez; editor in chief Brian Lopez; news editor Rocio Hernandez; multimedia editor Anna Geyer; Jacob Reyes, life and entertainment editor; Amanda Padilla, life and entertainment reporter; and copy editor Andrew Walter.
opinion-editor.shorthorn@uta.edu