March 26, rapper Lil Nas X, born Montero Lamar Hill, released "MONTERO (Call Me By Your Name)" along with a music video depicting him using a stripper pole to go to Hell and giving Satan a lap dance.
We rarely see queer artists, especially Black, queer artists, have their song debut at No. 1 on the Billboard Top 100. Lil Nas X is changing the music scene for queer artists.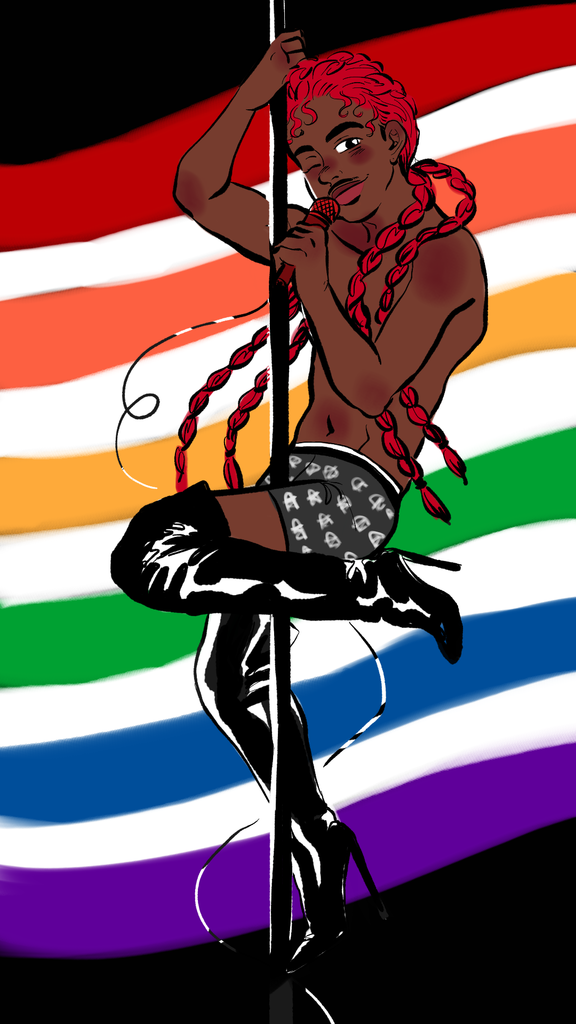 Queer artists are definitely more common now than they were years ago, but they are still an underrepresented group. Back in the '70s and '80s, we had artists such as Freddie Mercury, Elton John and George Michael. Today, artists like Lady Gaga, Miley Cyrus, Sam Smith, Demi Lovato and Frank Ocean are paving the way for more queer representation in music.
Lil Nas X was quickly met with backlash from religious groups and conservatives alike, accusing him of pushing an agenda with the video and lyrics about gay sex. Unlike those who were upset, I think Lil Nas X is changing the music scene for queer artists with this song. It is one of the biggest mainstream songs about the queer experience and gay sex.
It is unknown how many queer artists exactly have reached number one with a song, but songs about queer experiences rarely reach the charts. This is why Lil Nas X making it to number one is a big deal. He stated he thought the song would never reach number one, but to his surprise, the song did and has had monumental success since its initial release. If a song about gay sex can make it to number one, any song detailing queer relationships can be a chart-topper.
Queer representation is something we do not see in the music scene as much as we should. Take Lady Gaga for example, who has a large number of awards for her music, but has only had a few songs reach number one on the Billboard Hot 100. One of these was "Poker Face," which detailed Gaga's struggle with bisexuality.
However, many people don't know that she is bisexual because she doesn't talk about it as much as Lil Nas X. He has found a way to create a space for artists to be authentic about their sexuality. I have seen more musicians become open and accepting of their sexuality since Lil Nax X has created his platform than ever before.
It is sad there are so many great queer artists with songs about being part of the community that never have the success that Lil Nas X has had. For example, one of my favorites is "The Village" by Wrabel. The song tells the story of a young kid who is not accepted by their family due to them being LGBTQ+, with a tragic line stating "one page of the bible isn't worth a life."
Lil Nas X stated he grew up around religious people who told him because he was queer, he would go to hell. I think it is truly beautiful to see queer artists accept and express who they are and release music about their own experiences.
As a pride peer for the LGBTQ+ program here at UTA, I have seen how people have to hide a part of themselves that is beautifully queer and makes them happy. Seeing people like the critics of Lil Nas X is a huge letdown and a step back in progress toward a more inclusive society for the LGBTQ+ community.
While his impact may not be obvious to some, he has begun to change the music scene for queer artists for the better.
@lrhodes2001