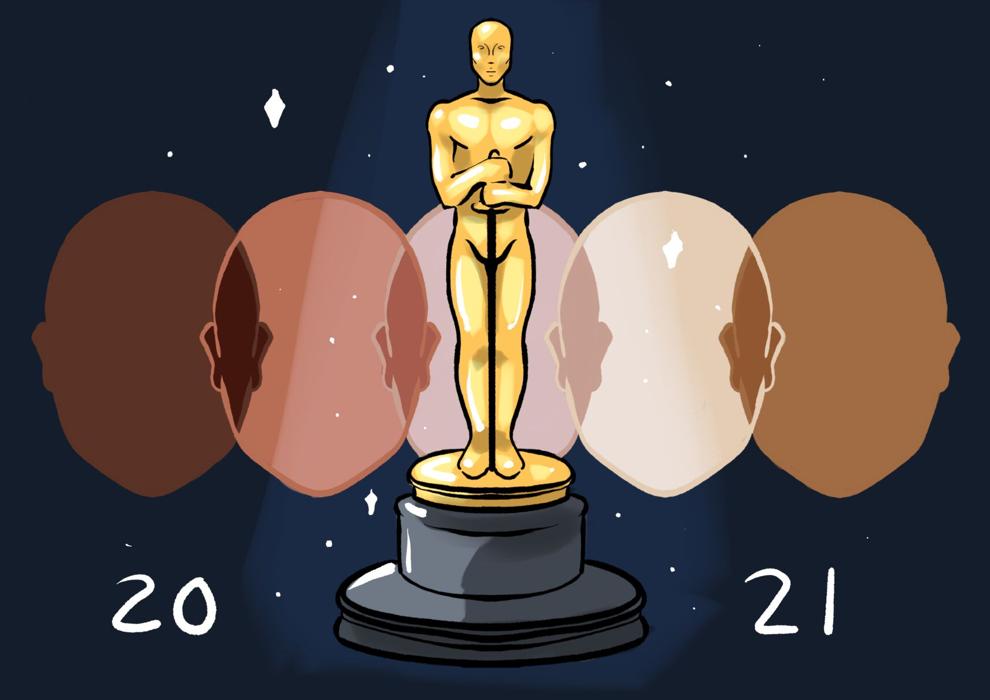 The 93rd Academy Awards are rebuffing virtual events in favor of a live stage show set to premiere April 25. COVID-19 upended the entertainment industry, leading to theater closures, filming delays and a movement toward online releases. It's the biggest shakeup in Hollywood I've ever witnessed and likely will ever witness. 
While COVID-19 delayed many anticipated films, it has been a silver lining for this year's nominations. The 93rd Academy Awards are shaping up to be a hallmark event for diversity, with a wide range of representation in its nominations. This year is a hopeful sign that things are changing, helping to pave the way for greater representation in film awards going forward.
For the first time since the 1950s, the awards will be held in multiple locations, including Union Station Los Angeles and the Dolby Theatre. To accommodate for the pandemic and its toll on the industry, this year's eligibility no longer requires a theater release, extending eligibility to streamed titles on Netflix, HBO Max and other platforms. 
The Academy Awards have had a long and troubled history with diversity. To this day, only four Black actors and one Black actress have won the award for best leading role. The number of wins in those categories are even less for Asians, Latinos and other minority groups.
It's largely the result of the Academy Awards' voting base, which is semi-secret since it lacks an active members list. However, all new invitees are released to the public annually on the Oscars' website.
It's a system based on sponsorship. Candidates require two recommendations by current members, unless they were nominated for an award, in which case they are automatically accepted. 
Its strict requirements have historically discouraged diversity. According to a 2012 investigation from the Los Angeles Times, Oscar voters were nearly 94% Caucasian and 77% male with Black people making up about 2% of the academy and Latinos less than 2%. Additionally, they noted a median voter age of 62, so it's no surprise that most Oscar winners have been white.
The organization has been monolithic for most of its history. This goes against the nature of film, a medium that's constantly evolving and changing — so too should the voting base.
In the 2015 and 2016 Academy Awards, all actors and actresses nominated for best lead or supporting role were white, and it led to a massive public outcry in the media. Celebrities like director Spike Lee decided to boycott the ceremony entirely. 
The lack of minority representation wasn't for a lack of talent. Actress Teyonah Parris was recognized for best lead performance at multiple award circuits for her 2015 role in Chi-Raq, but she failed to receive any recognition at that year's Academy Awards. 
In response to the lack of diversity, the Academy reviewed its recruitment process and committed to doubling the number of women and diverse members by 2020. 
According to their report, the Academy increased the number of women members from 1,446 to 3,179. Additionally, the number of underrepresented ethnic and racial members increased from 554 to 1,787. It's good news and a hopeful sign they are moving in a more inclusive direction.
It's fair to say we're already seeing some positive effects. Parasite was a prime example as the first foreign-language film to win the Academy Award for best picture in 2019. Despite its cast not receiving any acting nominations, it was a significant moment, introducing people to and opening up a dialogue about South Korean cinema.
Film is arguably the most collaborative artistic medium. It benefits from having diverse perspectives, and a showcase of diversity in awards encourages more stories to be told. It can also be a great way to generate awareness for unique styles of narrative and filmmaking. This year's nominations are a case in point, many of which are historically significant.
Riz Ahmed and Steven Yeun were both nominated for best lead actor and are the first Muslim and Asian-American performers to have done so, respectively. This is also the first year two female directors have been nominated for the best director category, a standout in a year that's seen record numbers of nominations for women in the film industry.
The 93rd Academy Awards is evidence that the organization is taking its diversity issue seriously. I don't propose there should be some sort of quota in nominations, but by expanding and diversifying its voting base, we can start to see a more varied selection of nominations. 
I appreciate the different narratives and genres present this year. Hopefully it's an indication these films will continue to be made and recognized. 
@argr25_