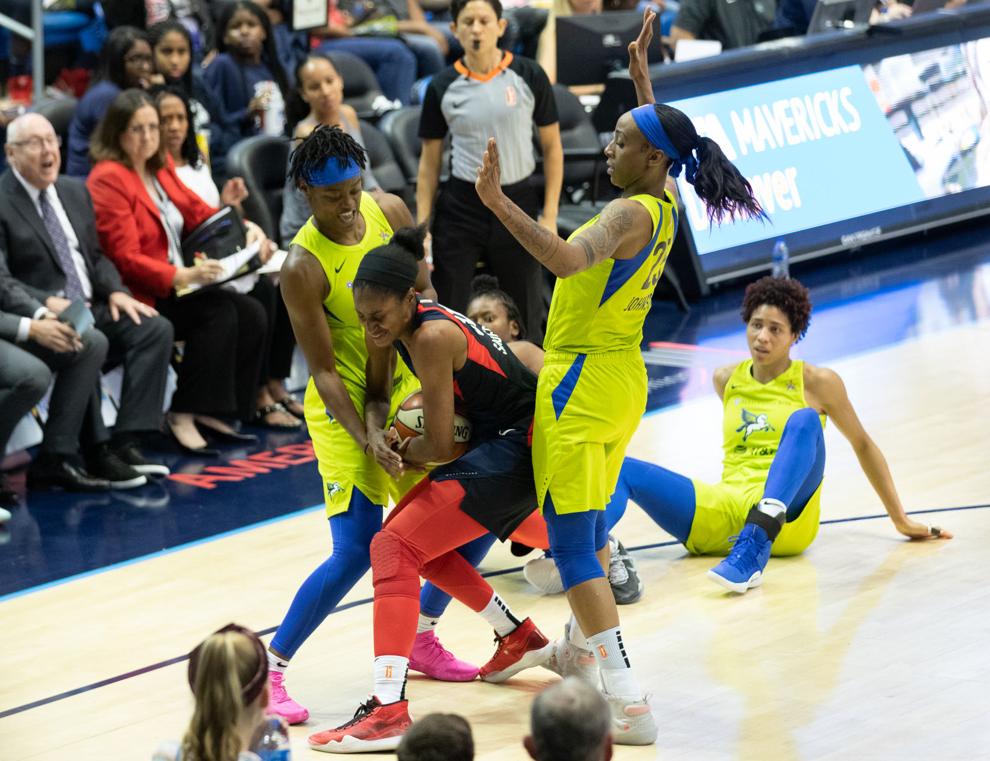 The Dallas Wings (9-12) saw their losing streak come to three games after suffering a 95-79 loss to the Las Vegas Aces on Sunday at College Park Center.
Dallas held a five point lead at the end of the first period, but it didn't last as the Aces took a 48-42 lead at halftime and outscored the Wings for the rest of the game.
Las Vegas forward A'ja Wilson played a huge part in her team's win over the Wings. The reigning MVP scored 22 points, grabbed 13 rebounds and dished out eight assists.
"We lost our intensity to defend," Wings head coach Vickie Johnson said. "We weren't aggressive enough to prevent them from getting to the lane and scoring. We can't fall back on our heels. We gotta continue to be aggressive."
Even in the loss, there was a bright spot when Wings rookie forward Charli Collier scored a career-high 13 points while grabbing eight rebounds.
Johnson commended the rookie on how aggressive and focused she was, along with the other five players that scored in double figures.
With the loss, Dallas still sits in the bottom of the Western Conference and holds the ninth seed in the league heading into the WNBA All-Star break.
"They're pissed," Johnson said about the team's attitude going into the break. "This break will be good for everyone."
Collier said the team will come back from the break more focused and do what is needed to get better.
Although the attitude may not be as positive, the Wings still have something to be happy about with guard Arike Ogunbowale and forward Satou Sabally making their All-Star game debuts.
The WNBA All-Star game will be played July 14 and will feature teams made up of WNBA All-Stars going against the USA Basketball Women's National Team.
Dallas will have about a month off before its next game against the Connecticut Sun at 3 p.m. Aug. 15 at College Park Center.
@JayRod003