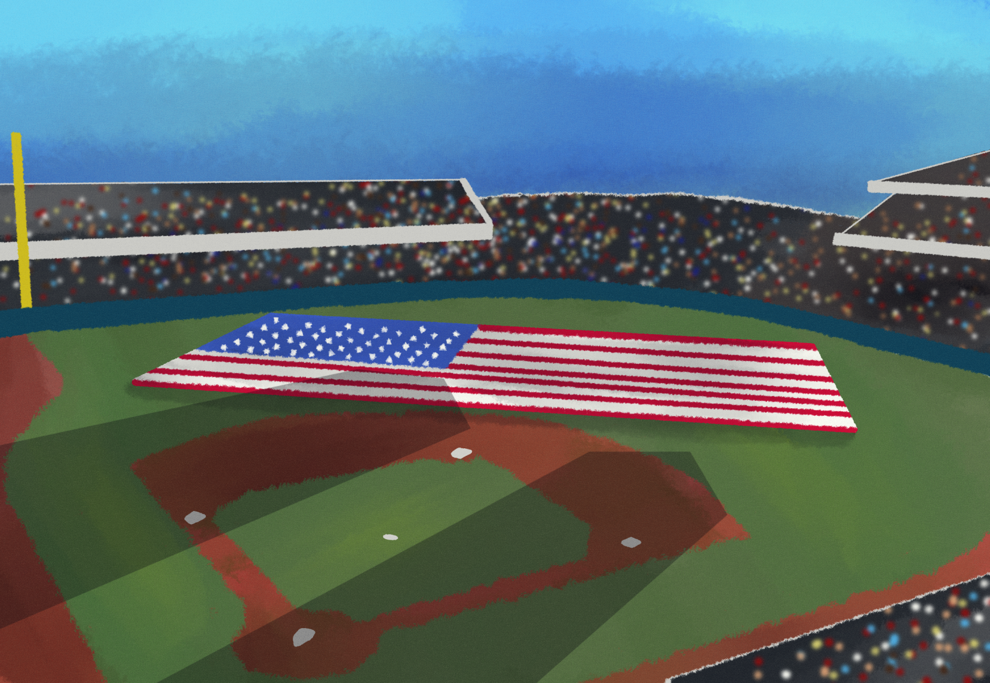 For nearly a week after the 9/11 attacks, the MLB, NFL and NCAA stood still and canceled games to allow for a reset.
To some, one of the turning points after the attacks was when former President George W. Bush threw the ceremonial first pitch in game three of the 2001 World Series.
Here are some stories recalling the day of the attacks from people in UTA Athletics and the Texas Rangers organization.
Greg Young, UTA men's basketball head coach
Young was at the hospital with his wife, Nicole Young, who was in labor and about to give birth to his daughter Reagan Young.
At the time, Young was the recruiting coordinator at Texas State University. He was on a recruiting trip in Houston on Sept. 10, 2001.
Young said he received a call from his wife and was told that he might want to make his way back home to make it for the birth of his daughter.
"I drove back. Got in late the night of the 10th. We went to the hospital about 4:30 in the morning of the 11th," he said. "And my wife was basically in labor all morning long."
During the time that his daughter was born, the twin towers had been hit and collapsed. The Young family was unaware; all they knew was that they gave birth to their daughter at 1:30 p.m.
"We had no idea what was going on in our country," Young said. "There was a TV in the room, but we didn't have it on and, obviously, you know, we had bigger, bigger, bigger things to worry about."
It wasn't until Young stepped out of the room that he found out what was going on. As he walked to his car, he saw a large crowd surrounding a TV in the waiting room, Young said.
"I remember asking somebody, 'What's going on?'" he said. "And they said, 'Oh, we're at war,' that was the first thing somebody told me. It was that we're at war."
Young could not register the information that he heard, partially due to the emotional exhaustion from his daughter's birth.
Young was not only thinking about the safety of his family, but his players as well.
Dain Ervin, former Texas State forward for the Bobcats basket-ball team, was worried for his mother who lived in Queens, New York, but worked at a hospital in Manhattan. It took about four days for Ervin's mother to contact her son but she was fine, Young said.
Young and his wife celebrate the life of their daughter every year on 9/11.
"We celebrate [Reagan's] birthday. That's first and foremost," Young said. "She's gonna be 20 years old in September, so that's a priority for her."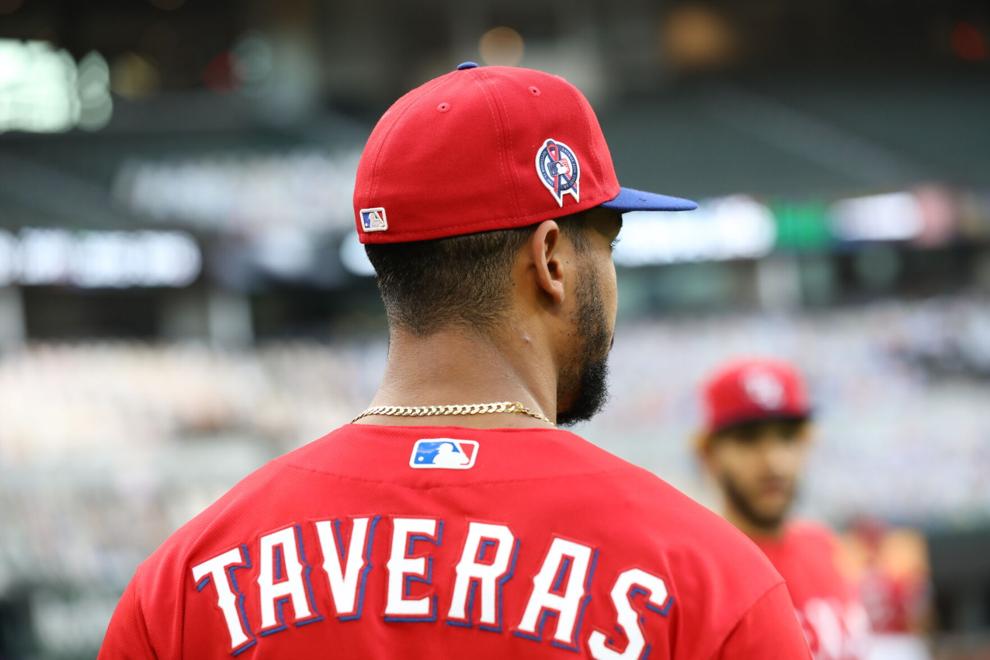 Jim Baker, UTA Director of Athletics
In 2001, Baker was still a part of the athletic department at the University of Texas at Austin.
Baker said he was driving into work that morning when he heard the news of the attacks in New York City. Like many others, he started watching the news and saw the rest of it unravel.
"You knew from that point on that [life] changed forever," he said. "For all of us."
He said 9/11 changed every-thing forever, especially in spectator sports and live entertainment.
The Longhorns were preparing to play at home that weekend, but after the events that took place the game was canceled, Baker said.
In the following weeks, Baker said UT had to make a decision in coordinating how to keep fans safe at sporting events.
"We had two weeks to get our stadium from just feeding hot dogs to people to make sure that they got their seats to, that you couldn't bring guns," he said.
Not only did things change for the fans, but precautions and a need for safety increased. Baker said they implemented various safety measures, including security with rifles to show force.
"You make it that the bad guy wants to go somewhere else, that's what our saying was," Baker said. "Let's make it where they don't want to come here."
But fans needed sports and sports needed fans, and when the sports world opened back up, it was a turning point for the nation.
"At that point, we were all united," he said, recalling Bush's ceremonial first pitch. "The patriotism was probably never higher than it was then."
John Blake, Texas Rangers Executive Vice President of Communications
On Sept. 10, 2001, the Rangers and Blake were in Oakland for a series against their divisional rival, the Oakland Athletics. The team was staying in San Francisco during that series against the Athletics, Blake said.
On the morning of Sept. 11, Blake said his wife called him, giving a rundown of what was going on. He eventually had to learn for himself what was truly going on.
"I turned on the TV and everything and obviously was horrified," Blake said.
The rest of the series against the Athletics was postponed and Blake, along with the team, stayed in their hotel with their eyes glued to the TV, making sure their families were safe.
By Sept. 13, 2001, the team left their hotel in San Francisco wondering whether they were going to head up north to Seattle or back home to Texas.
"I mean, guys, really, at this point, wanted to get back to their families," Blake said.
Eventually, Sept. 18 rolled around and the Rangers were back at home against the team they had last seen before the 9/11 attacks, the Oakland Athletics.
Before the game began, the Rangers held a pregame ceremony to remember the lives that were lost on that dreadful day in America.
"It was very sad," Blake said.
But the return of sports brought people back together, he said. For example, the New York Mets turned the Shea Stadium parking lot into a staging area for the military and volunteers right after the attacks.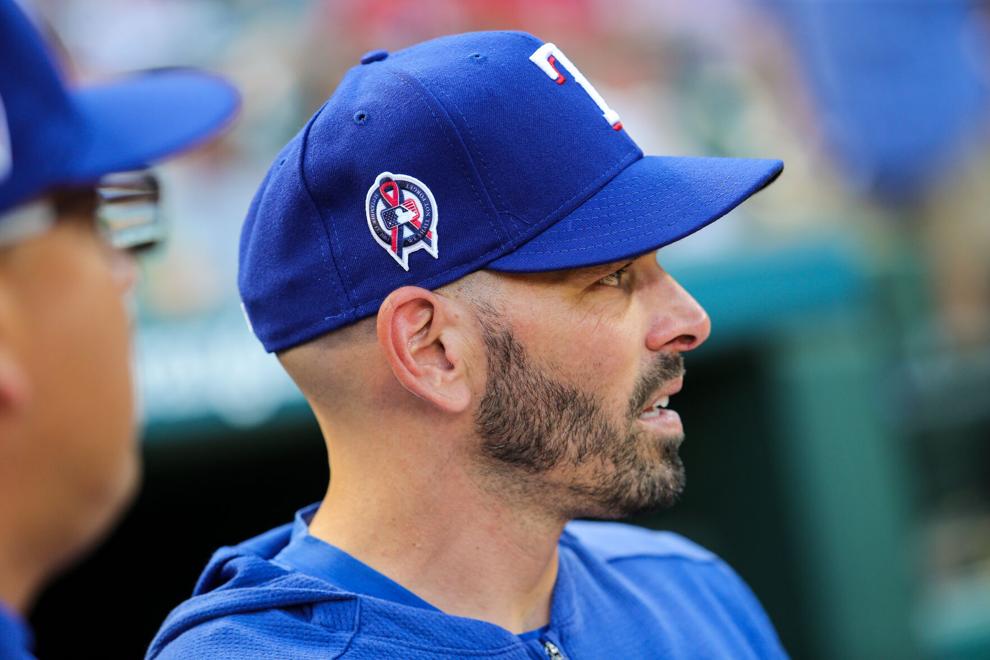 Doug Garner, Movin' Mavs head coach
Garner remembers watching the news when the second plane hit the south tower.
He said he remembers looking back at his co-worker and saying, "Life as we know it has just changed."
"Something like that happens and, and you don't know what kind of structures you're going to be in place and how that's going to affect people mentally," Garner said. "It was hard to comprehend all that. You just knew it was gonna change a lot of things."
A lot changed for Garner. Two weeks after the attack, he was supposed to take 55 kids to Australia for an adapted youth sports group. He ended up taking 52 kids in the end because a few parents pulled their children from the trip.
During that time in Australia, Garner said he had to deal with protests against America. He said it was a scary time.
Garner said the events that took place on Sept. 11, 2001, gave him a new appreciation of life, the military and first responders.
"It just gives us all a new appreciation for what we have, you know, the military side and the people who work on that side," he said. "And the medical side and the people who sacrificed so much to work on that side."
@JayRod003