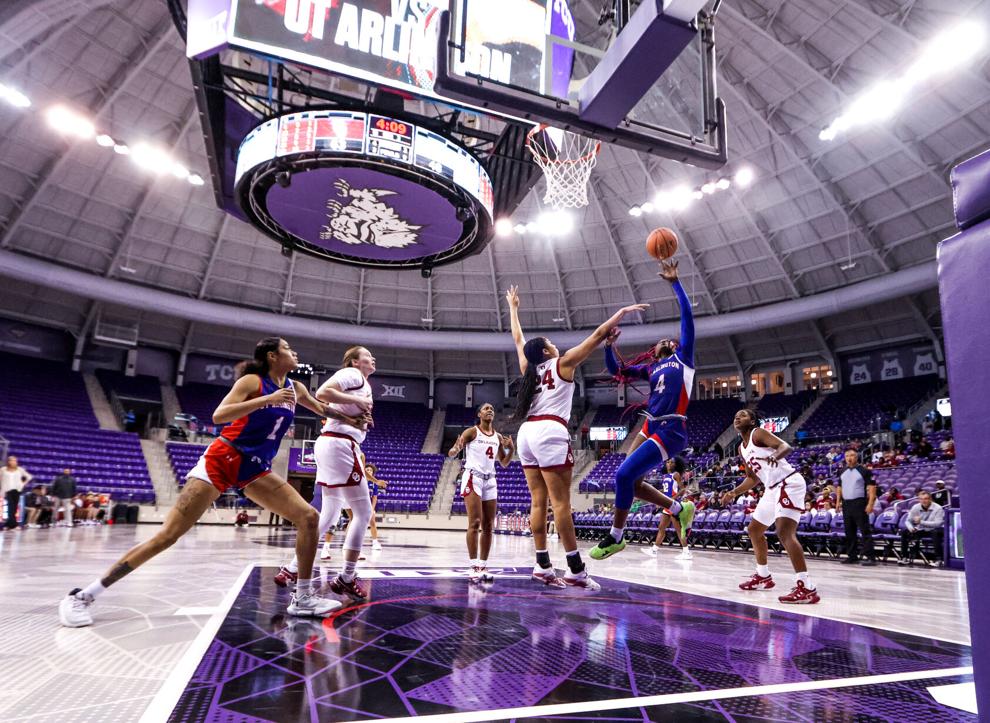 FORT WORTH – The women's basketball team battled for forty minutes, briefly taking a fourth-quarter lead after trailing by as many as 19 points, but in the end, the Sooners showed why the Associated Press voted them as the 16th best team in the country.
The Lady Mavericks (2-2) fell to the University of Oklahoma on Sunday, 89-80, at Schollmaier Arena. Redshirt senior forward Starr Jacobs finished the game with a team high of 16 points, while fifth year guard Jireh Washington put together a well-rounded game with 14 points, six rebounds, seven assists and five steals.
"I thought our kids battled," head coach Shereka Wright said postgame. "We didn't quit. Very, very good game, and we obviously had some stretches where we struggled to finish some shots."
In the first quarter, UTA looked to make a defensive stand, collecting four steals in the first five minutes. However, the Lady Mavericks struggled offensively in the quarter, making five of their 18 shot attempts.
The slow start propelled Oklahoma to a 21-15 advantage at the end of the quarter.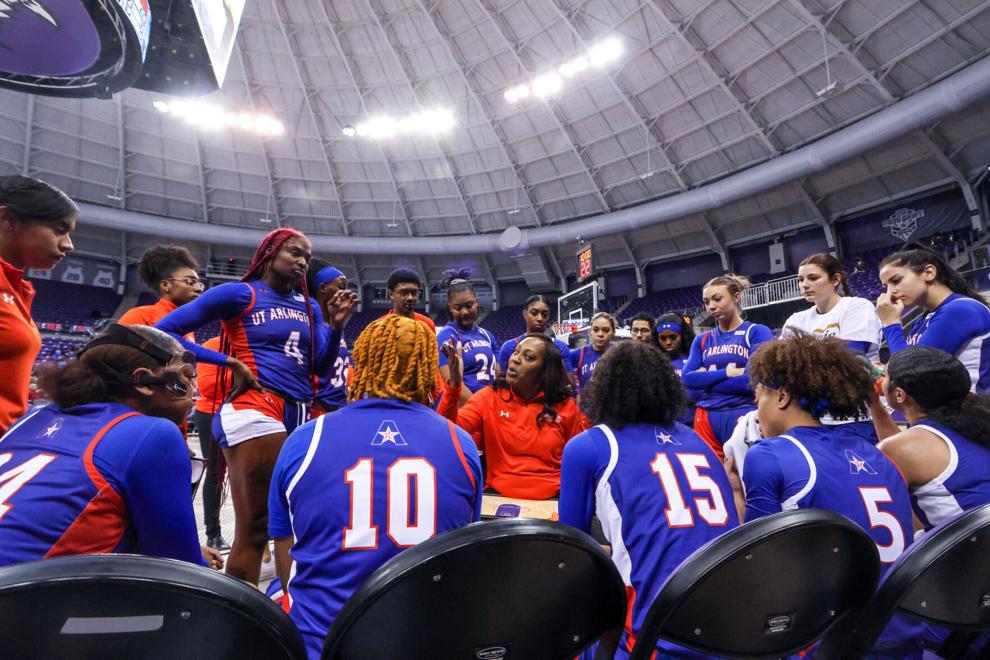 The Sooners put their foot on the gas in the second quarter, extending the lead to 19. From there UTA battled, immediately responding with seven straight points to cut the lead to a dozen, 40-28.
At the half, Oklahoma held a 48-36 lead. Jacobs led UTA in scoring with 11. Washington had six points, four assists and three steals.
In the third quarter, the Lady Mavericks increased their momentum. After Oklahoma took a 63-48 lead, UTA scored ten of the next 12 points to cut the lead to seven, 65-58.
The run continued into the fourth quarter, and a 3-pointer from freshman guard Nya Threatt tied the game at 69. A few minutes later, Washington converted a layup to give UTA its first lead, 74-73, since the first quarter.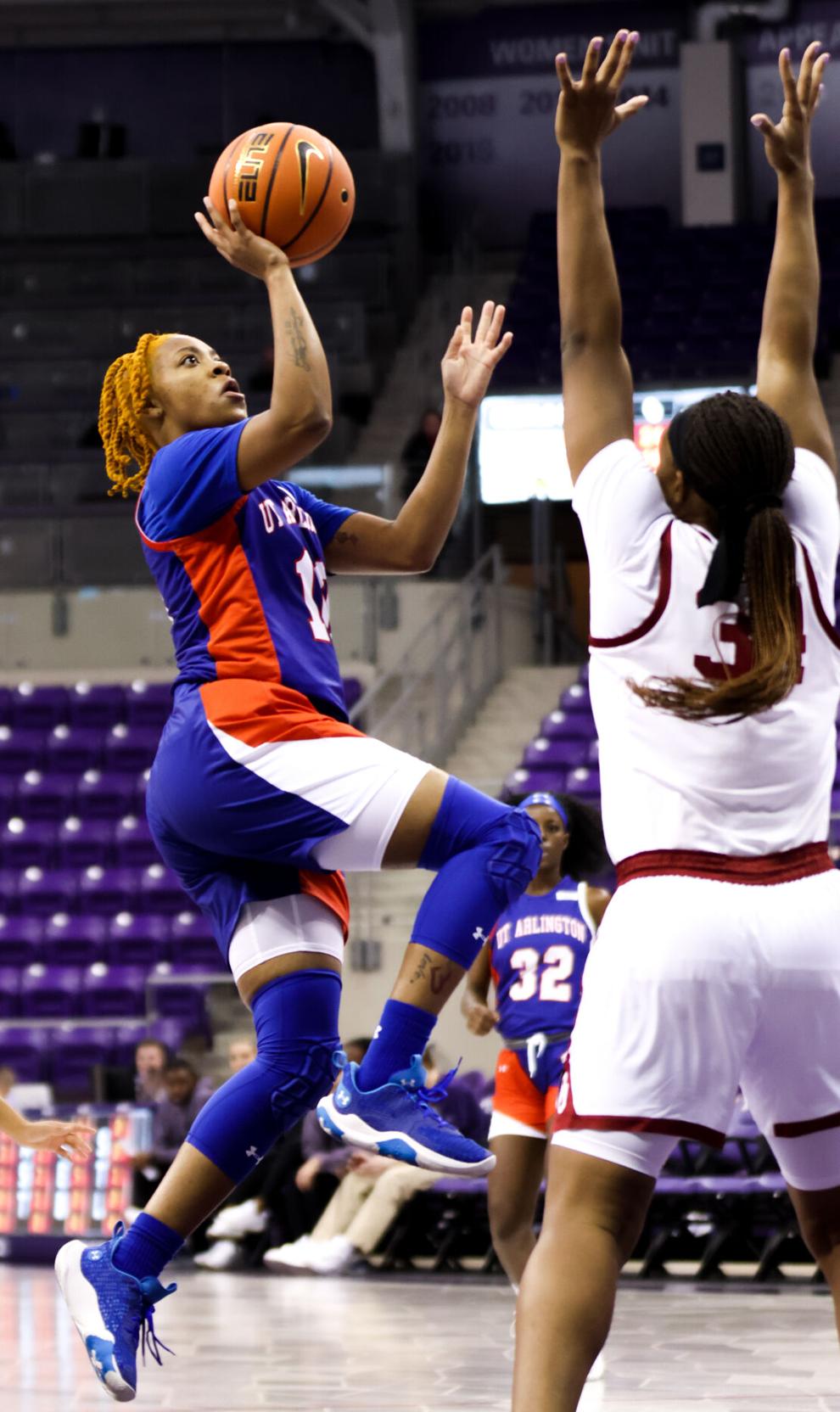 Wright said postgame Threatt gave the team a spark and provided experience off the bench for the Lady Mavericks.
But from there, it was all Sooners, as they outscored the Lady Mavericks 16-6 in the final four minutes.
"My team is very, very tough," Wright said. "They're gonna be very resilient. They put themselves in a position to be able to win, but we've got to be a little bit tougher in those stretches where we got to be able to execute mentally and be locked in."
The Lady Mavericks will be on the road for their next game at 2:30 p.m. Friday when they face the University of Cincinnati in the Daytona Beach Invitational.
"I feel good. It doesn't feel good to lose a game but these [have] to be learning experiences for our players and for our team," Wright said. "And so we go down and play two really good teams in Cincinnati and Toledo, so we'll look forward to changing our attention to Cincinnati and get ready for them."
@isaacappelt